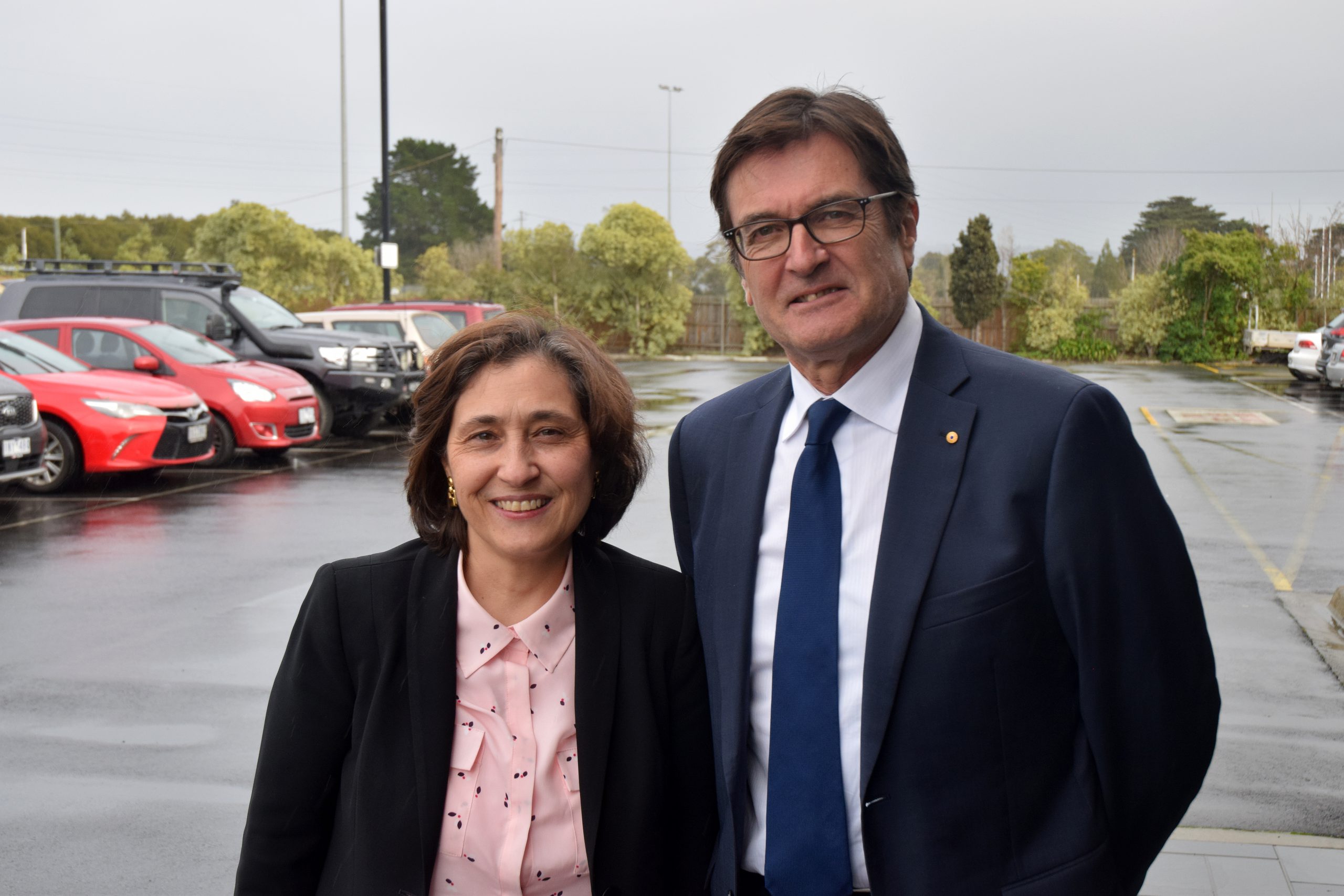 Bryce Eishold
A former federal climate change minister says Victorian farmers and primary producers are becoming increasingly concerned about the effects of climate change.

Greg Combet, who was energy and climate change minister under the Gillard-Labor government between 2010 and 2013, said the mood about emissions reductions from Latrobe Valley generators had also shifted following an independent review.
Mr Combet visited Morwell on Thursday for a community overview into a recent independent expert panel report – which he chaired – making recommendations about interim emissions reductions targets as part of the Victoria Energy Renewable Target.
Victorian Energy, Environment and Climate Change Minister Lily D'Ambrosio, whose government has pledged to have "net zero emissions" by 2050, said state Labor would now seek community feedback about the recommendations listed in the report.
The recommendations were formed following stakeholder engagement with Latrobe Valley brown coal-fired generators, unions and environmental groups along with primary producers from the meat and livestock and dairy sectors.
"Dairy producers and Victorian farmers, particularly in the meat and livestock area, [are] all recognising that emissions reductions are very important in agriculture," Mr Combet told media.
"[Farmers are] committing themselves to reducing their own emissions and setting their own targets.
"That surprised me because, as you might remember, I was federal climate change minister for some period of time and I just noticed the mood and environment had changed a bit."
Mr Combet said power station owners had become "far more recognising of the importance of emissions reductions and thoughtful about how to achieve it" since his time as a federal minister, which he said acknowledged the need for emissions reductions.
Climate Change Minister Lily D'Ambrosio, who was one of about 50 people at an invitation-only community information session at the Morwell Bowling Club on Thursday, said the report would help inform the government's interim reductions target for 2030.
"The government has not adopted this report. What we're doing, of course, is going out and seeking further information, seeking more broadly the views of the community about their responses to this report," Ms D'Ambrosio said.
"Of course what we will take into account is identifying economic opportunities and all of those job creation opportunities and understanding what that means for communities … in the Latrobe Valley."
"Renewable energy is not just about building renewable energy towers or solar farms. It's about growing the whole support chain and that supply chain can mean jobs in a whole variety of areas across Victoria."
The report highlights the importance of setting environmentally and economically responsible targets and outlined a number of advantages in Victoria taking action on climate change – including new jobs and industries, the government said.
Latrobe Valley Sustainability Group president Lorraine Bull, who attended the presentation, said Thursday's meeting "laid a good foundation for firmer plans to move to a low carbon economy".
"Interim emission reductions will have ministerial responsibility in the sectors of generation, transport, buildings, industry, agriculture and forestry," Ms Bull said.
"Emissions reductions may be easiest in the power sector but action is needed in all sectors. For example, transport emission controls and electric vehicles give an immediate reduction in air pollution."