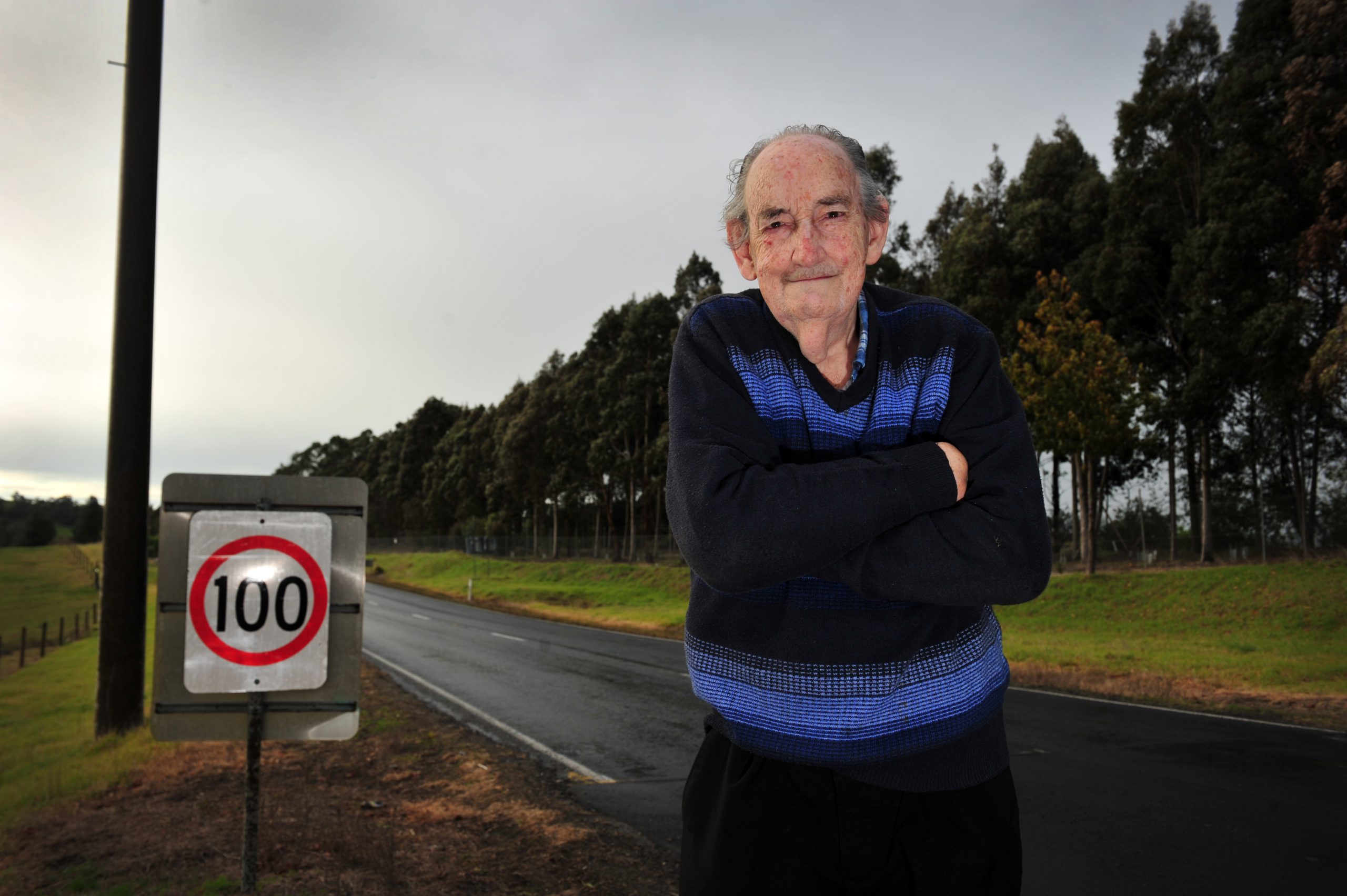 Heidi Kraak
A number of Yallourn North community members are calling for the speed limit along a dangerous stretch of road leading into the town to be reduced.

Brown Coalmine Road connects to Moe-Glengarry Road and links the town to Tyers, Morwell and Traralgon towards the east.
In the five years to the end of 2018, there were eight rashes involving casualties recorded on this road between the intersections of Tanjil East Road and Eastern Road, including one crash resulting in a fatality, one crash resulting in serious injuries and six crashes resulting in minor injuries.
The community's calls for a speed reduction follow an accident along the road last week after which a woman was airlifted to a hospital in Melbourne.
The existing speed limit along Brown Coalmine Road is 100 km/h however, Yallourn North resident Gary Mitchell believes it needs to be reduced to 80 km/h.
While a speed reduction would "add 30 seconds to your trip", Mr Mitchell said if cars were travelling at slower speeds, any accidents would have less impact.
"What price do you put on lives," he said. "Reduction of speed will reduce impact of an accident … and maybe injuries wouldn't have been as bad."
Yallourn North Action Group president Margaret Gaulton said the group would support investigating a speed reduction along the road between Yallourn North and Toms Bridge.
"The road is a very winding one and it has become very busy with a lot of traffic now seeing this as an alternative route to east Gippsland," she said.
"There have been a number of accidents along this stretch of road in recent times."
Ms Gaulton said the issue had been discussed at a recent YNAG meeting and the group was planning to consult with nearby residents and contact VicRoads on the matter.
Regional Roads Victoria eastern regional director Sara Rhodes-Ward said RRV worked closely with Victoria Police when crashes occurred to understand contributing factors.
"Safety is our number one priority and we're always investigating ways to improve safety on country roads," she said.