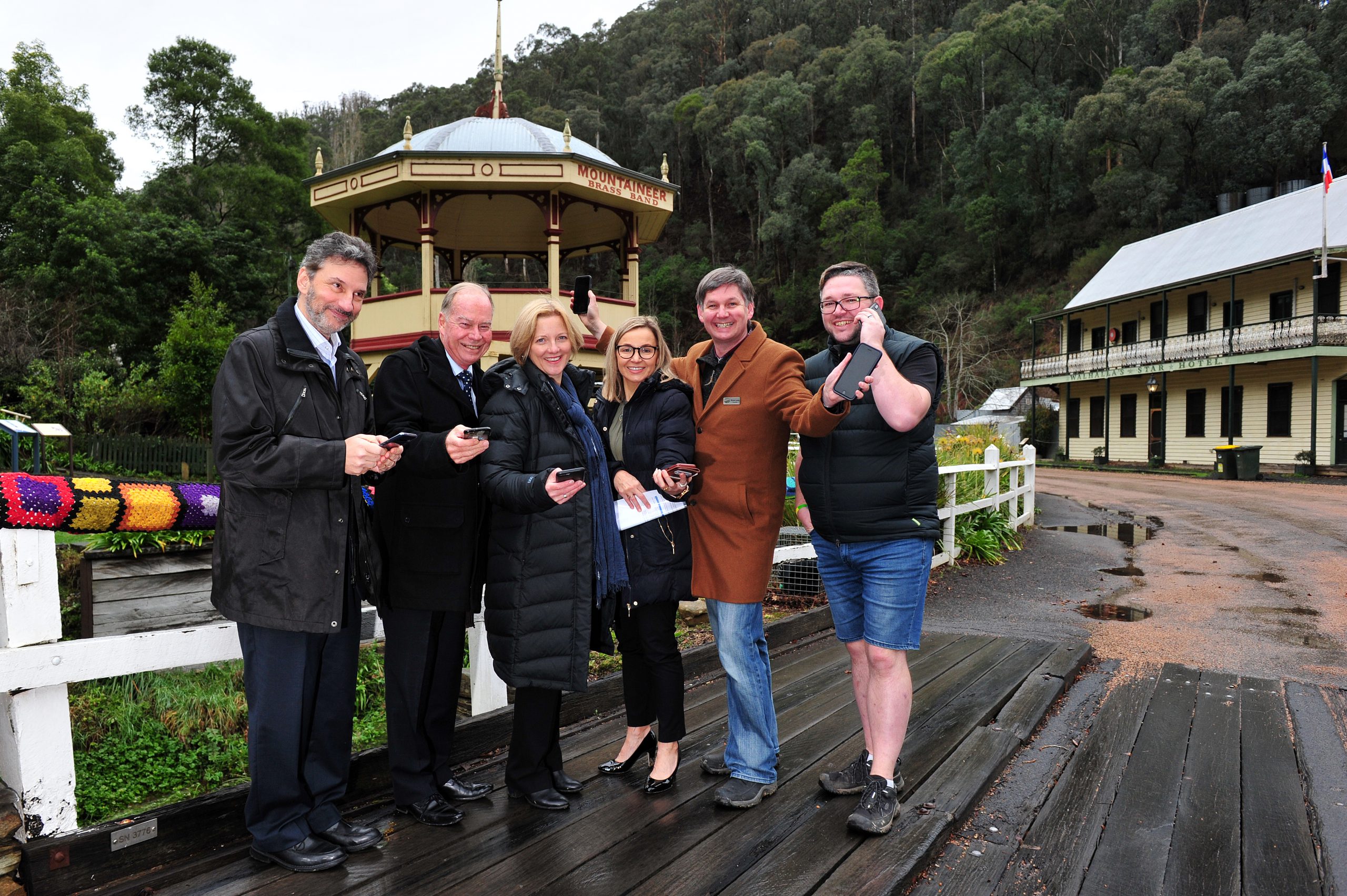 Heidi Kraak
Residents of historic gold mining town Walhalla were able to access mobile coverage for the first time after a new mobile tower was switched on earlier this week.

The Walhalla tower is Telstra's 600th under the federal government's mobile black spot program.
Walhalla resident and business owner Russell Wright said the new mobile coverage would improve communication in emergency situations, enhance the visibility of the town on social media, grow tourism and business and make life simpler for residents.
Baw Baw shire councillor and Walhalla resident Michael Leaney said the coverage would benefit the 130,000 tourists who visited the town annually.
"Today, when people travel, they have an expectation of phone coverage," he said.