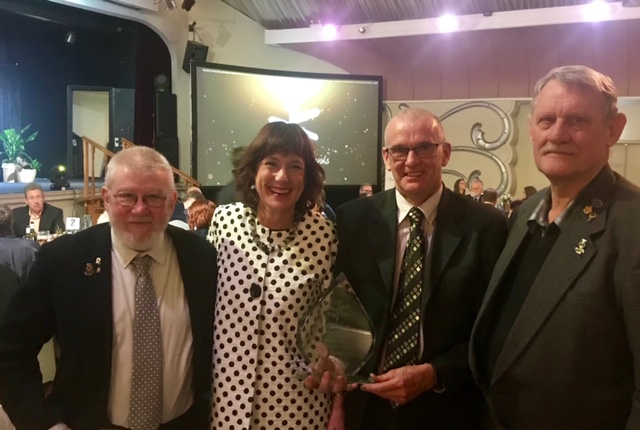 Michelle Slater
Four local businesses earnt themselves a place in the Latrobe City Business Tourism Association hall of fame by claiming a People's Choice Award three years on-the-trot.
More than 800 businesses from around Latrobe were nominated for this year's People's Choice Awards, with 16 winners taking out a gong across a range of categories.
The Traralgon Farmers Market, Pax Hill Pizza, Glengarry Hotel and the Glengarry Bakery took out a third consecutive People's Choice Award.
Traralgon Farmers Market manager Kevin Taylor said the club was "very proud" to accept its award for best community event last week at the Premiere Function Centre.
The monthly farmers market on Kay Street is run by the Lions Club by a team of volunteers and has been held for the past 12 years, attracting between 45 and 50 regular stallholders.
Mr Taylor said the market had a strong focus on fresh and homemade produce which gives an opportunity to support local farmers and producers.
"This is a monthly event and people know it's on, it's run rain, hail, or shine. People can come and get their produce and buy a snag off the Lions Club," Mr Taylor said.
"It's run by a service club, so any funds raised at the farmers market goes back into the community. Without the stallholders and the public, we would not have won this award."
For details about all winners, visit lcbta.org.au.