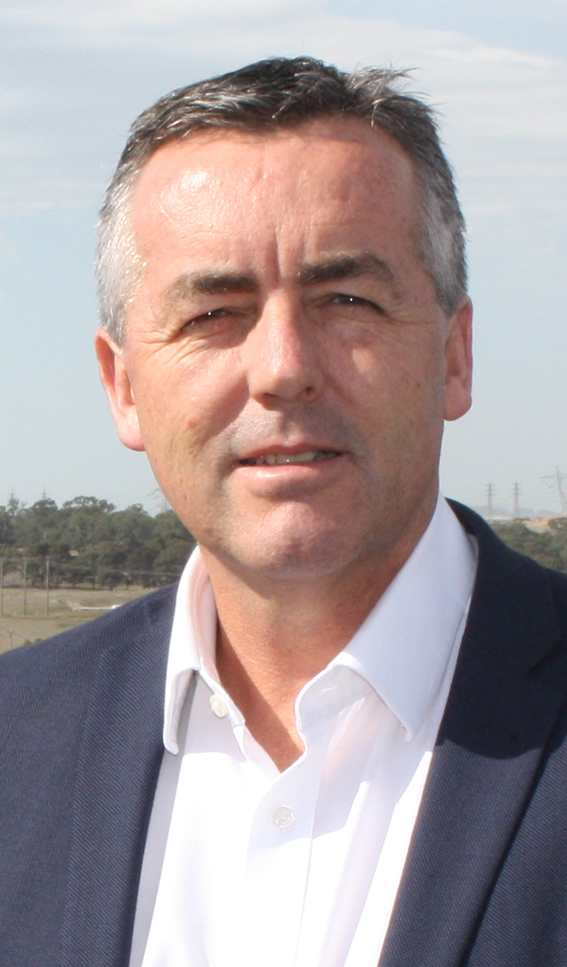 Michelle Slater
Member for Gippsland Darren Chester has made reassurances about the federal government's moratorium on nuclear power amid industry calls for nuclear generators to be built in the Latrobe Valley.
The Australian Nuclear Association released a paper recommending five nuclear power plants be built in the Latrobe Valley, with the support of a handful of Coalition MPs, including Barnaby Joyce.
Mr Chester said the government had "no plans" to change a moratorium on nuclear power.
He said it was his priority to "secure reliable and affordable energy for Gippsland families, businesses and the farming community".
"We're backing investment in new, reliable, despatchable generation, to increase competition and lower prices," Mr Chester said.
"We've consistently said that we take a technology neutral approach to power generation, and the business case has to stack up."
ANA vice president Robert Parker said the Latrobe Valley offered a wealth of human resources, an existing energy grid, cooling facilities and stable geology, making it ideal for nuclear power generators.
Mr Parker said they had been studying several sites in Queensland, New South Wales and Victoria, but it had not gone "beyond a broad brush approach at this stage".
"We are going into more detailed site engagement," Mr Parker said.
"In the next year we hope to go and look precisely at particular sites and have a dialogue with local communities and politicians and hear both sides, as there are people with strong passions about this."
Mr Parker said nuclear could provide between 75 and 80 per cent of baseload energy and sit alongside renewable energy sources such as solar and hydro.
He said he believed public opinion had softened on the issue, and he had encountered both strong opponents and strong advocates, with about a 50/50 split.
"Nuclear's environmental footprint is so low. These issues need to examined, we are not looking at this seriously enough, we have to seriously reduce our carbon emissions," he said.
A Latrobe City Council spokesman said it would be premature to comment on the issue, however Latrobe would be "disproportionately" impacted by future emission reductions in the power sector.
He said council was calling on both state and federal governments to support the community to plan, engage and support a just transition to reduce the negative economic impacts on the region.
"It is crucial for any successful community and economic transition that both council and the community work closely with all levels of government and stakeholders," he said.
"Any successful transition will rely on strong consultation and collaboration between all parties."
Gippsland Trades and Labour Council secretary Steve Dodd said the union did not support nuclear energy due to the amount of risks it presented.
"People talk about clean energy, but you only have to look at Japan and Chernobyl with these massive accidents where people have been evacuated," Mr Dodd said.
"The safeguards are not good enough."
Voices of the Valley president Wendy Farmer was sceptical about the viability and safety of nuclear power and described the idea as a "brain fart" and an "expensive pipe dream".
"We can use the existing energy grid with renewable energy much faster and cheaper than nuclear without the risk of a spill," Ms Farmer said.