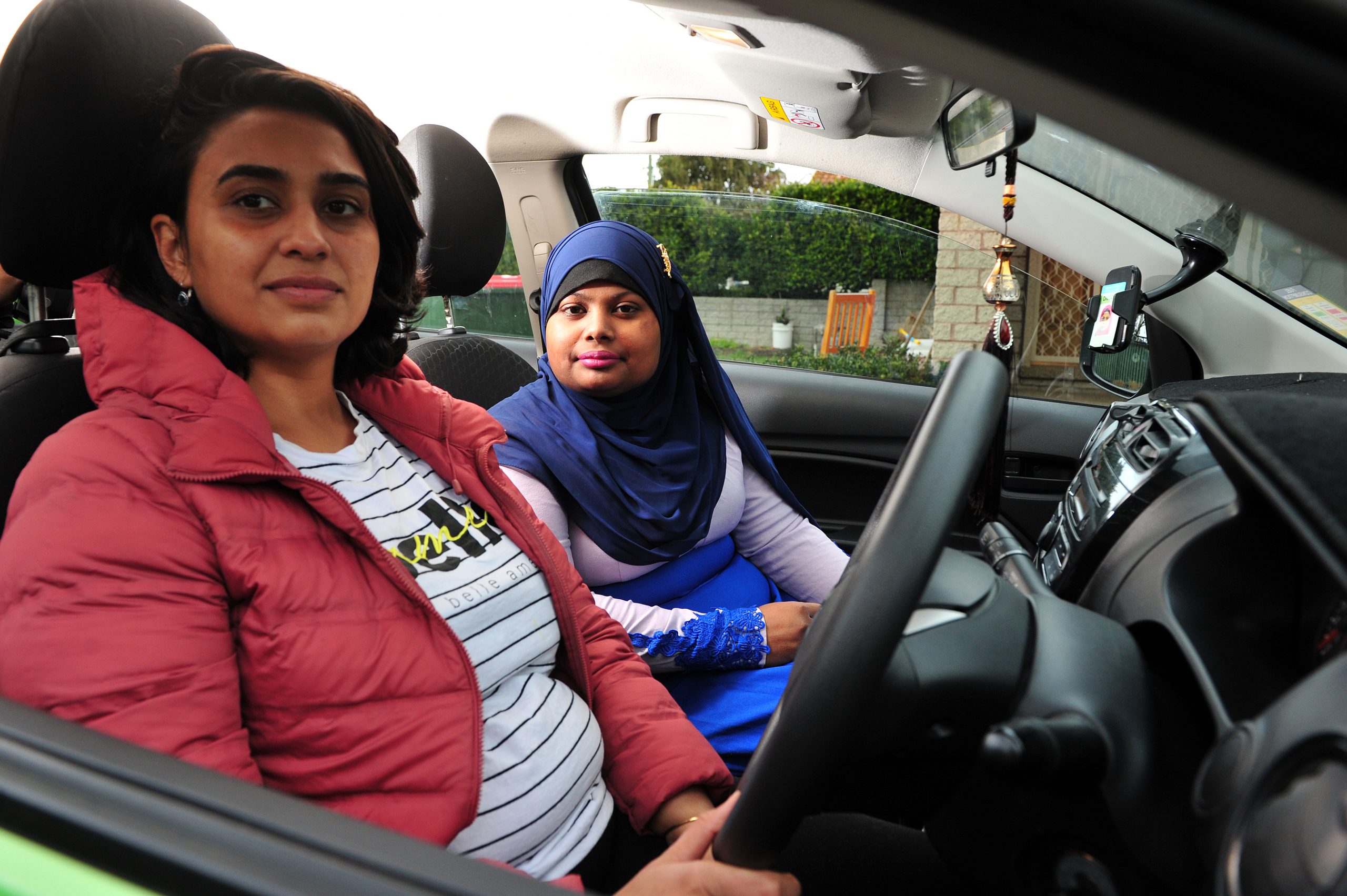 Cher Jimenez
When Ami Rawat sat behind the wheel for her first driving lesson, the instructor asked her to drive at 110km/h on the freeway from Morwell to Springvale.

It was an unexpected instruction for the mother of one, who moved from India to Australia seven years ago.
"At first we drove around town and then she said 'I think you're ready, let's go to Springvale for shopping'," Ms Rawat said.
Ms Rawat left an abusive relationship in 2018 before meeting Amina Khatun, a Morwell driving instructor, at a crisis refuge centre for women and children fleeing family violence.
Ms Khatun moved with her family to Brisbane in 2009 from a refugee camp in Bangladesh.
As a teenager in Brisbane, Ms Khatun was the only one in her family who spoke English.
She was also the only one who could drive, as her mother was too afraid to get behind the wheel.
However, her mother was forced to learn to drive when Ms Khatun married at 17 and moved away from her family.
It took her mother 10 driving tests to obtain her licence.
It was her mother's experience and what she saw at the family violence crisis centre, in particular women feeling isolated because they could not transport themselves, that prompted Ms Khatun to set up a driving school to cater for women from culturally and linguistically diverse (CLAD)backgrounds.
She said CLAD women may experience cultural and language barriers when trying to get their driver's licence.
Ms Rawat was Ms Khatun's first student.
"I didn't have to do anything like control or hold the steering wheel for her, she did it all by herself," Ms Khatun said.
Ms Rawat said her past driving lessons with other instructors had not been a welcoming experience as she did not feel confident.
"If a person like me who comes with a self-esteem that's completely vanished, I want someone to tell me that they can trust me," she said.
Ms Khatun has eight students, all CALD women, enrolled in her driving school.