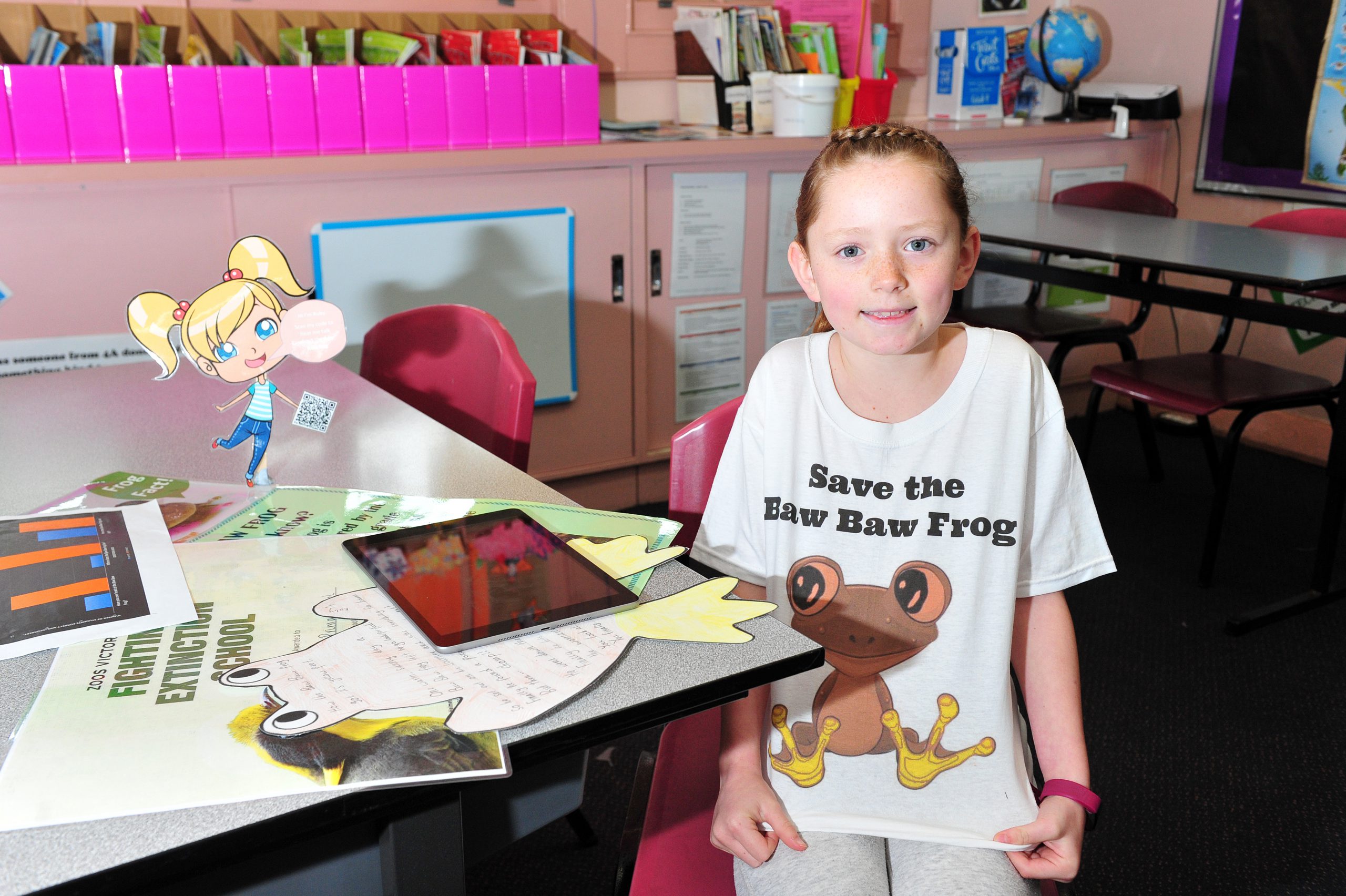 Liz Bell
Grade 4 students at Grey Street Primary School in Traralgon are taking a lead in environmental conservation by raising awareness and money for the critically endangered Baw Baw frog.

The students were invited to Melbourne Zoo to learn about Zoos Victoria's Fighting Extinction program, which has a focus on breeding and protecting some of Australia's most endangered species.
Grade 4 teacher Linda Bristow said the students had really engaged with the endangered species unit they were studying and had been so enthusiastic that many were spending extra hours on research at home.
One particularly passionate nine-year-old, Ruby Farmer, wrote a letter to The Express to encourage the community to get behind the students' fundraising projects.
"For fundraising, we have designed 'Save the Baw Baw frog' t-shirts and next week we are having a sausage sizzle," Ruby wrote.
"In September, we will have a frog festival and the money we raise will be donated to the Baw Baw frog captive breeding program at the Melbourne Zoo.
"Our aim is to make the community aware of the critically endangered Baw Baw frog."
The Baw Baw frog is endemic to the Baw Baw Plateau area and is a critically endangered species that has suffered a 90 per cent decline in population in the past decade, mostly due to infection caused by chytrid fungus.
Zoos Victoria undertook a breeding program in 2010 to ensure survival of the species and in October 2018 successfully collected the first eggs laid in captivity.
To help with Zoos Victoria's conservation efforts, Grey Street Primary School will hold a sausage sizzle on Wednesday, September 4, which will feature frog-themed cup cakes and other goodies.