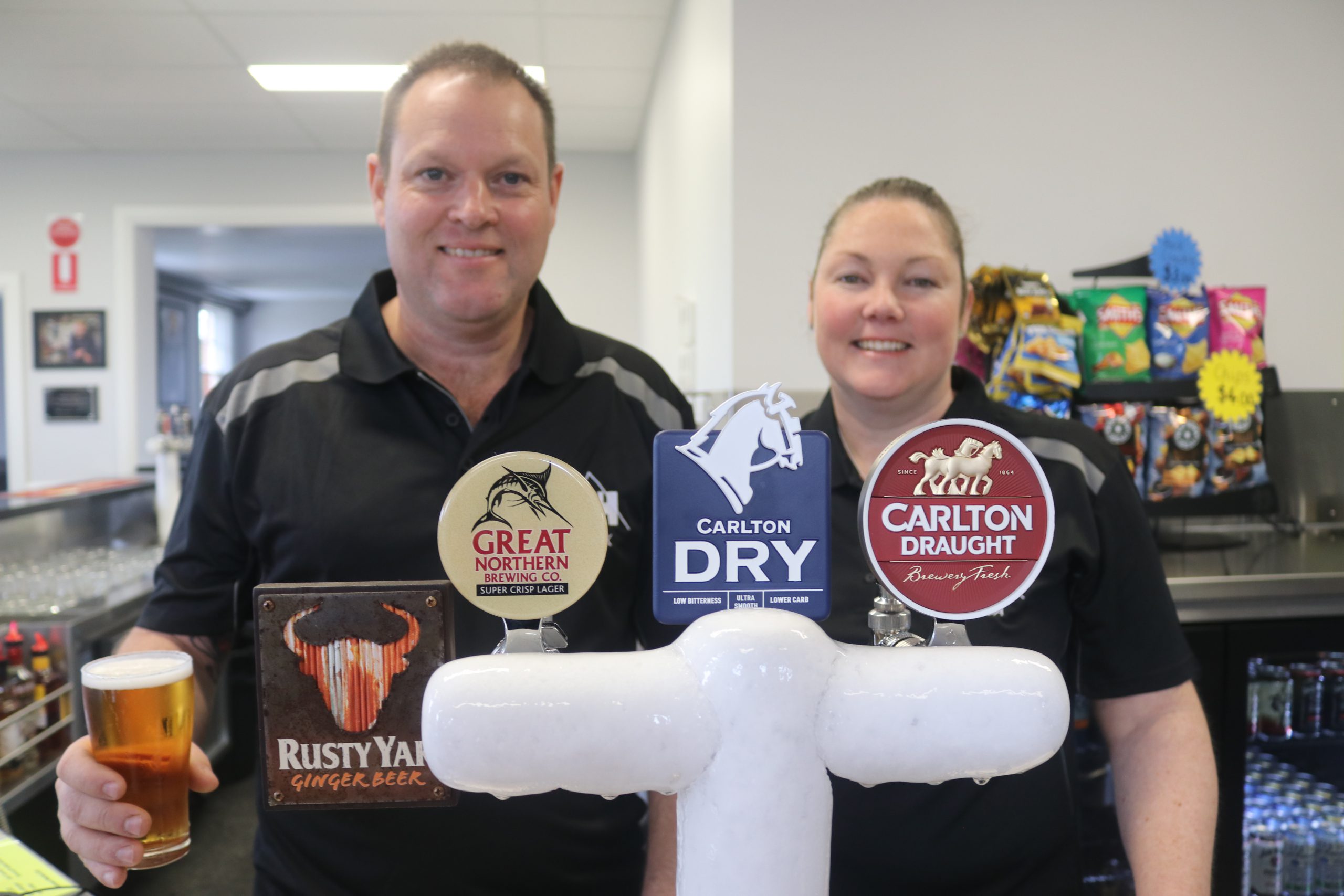 Michelle Slater
Thorpdale's much-missed watering hole was reopened on Monday after the town's pub was destroyed by fire in 2017.

About 20 keen locals were waiting for The Travellers' Rest Hotel doors to officially open and enjoy a pint poured by publicans Anthony and Lisa Robinson.
Mr Robinson said it was a "long and drawn out" process to get the 1937 building back up to scratch and to install a new interior and bistro.
"People were desperate to have their pub open again, they really missed it," Mr Robinson said.
"It's a hub for the community and somewhere everyone can come at the end of the day or at the end of the working week."
Mr Robinson said the building was significantly damaged in the fire which claimed the life of former publican John Bantock.
He said the roof asbestos had to be safely removed and the building had an engineering assessment to make sure it was structurally sound.

Mr Robinson said the new pub had been kitted-out with a new carpet, bar, furniture, fixtures and fittings, but still retained its old school country feel.
"It was definitely worth it, these pubs are few-and-far between. You can build a building and sell beer out of it, but I don't think that's a pub. This is a fair dinkum old school pub," he said.
"John would be over the moon, his family had the property for 100 years, his great-grandfather built this pub in 1937. Everyone in Thorpdale and the wider community knew John."
Mr Robinson said the pub opening hours would depend on the community's needs and it was ready for functions with a booking already penned-in for this weekend.
He said once the kitchen was finished, they would start serving meals.