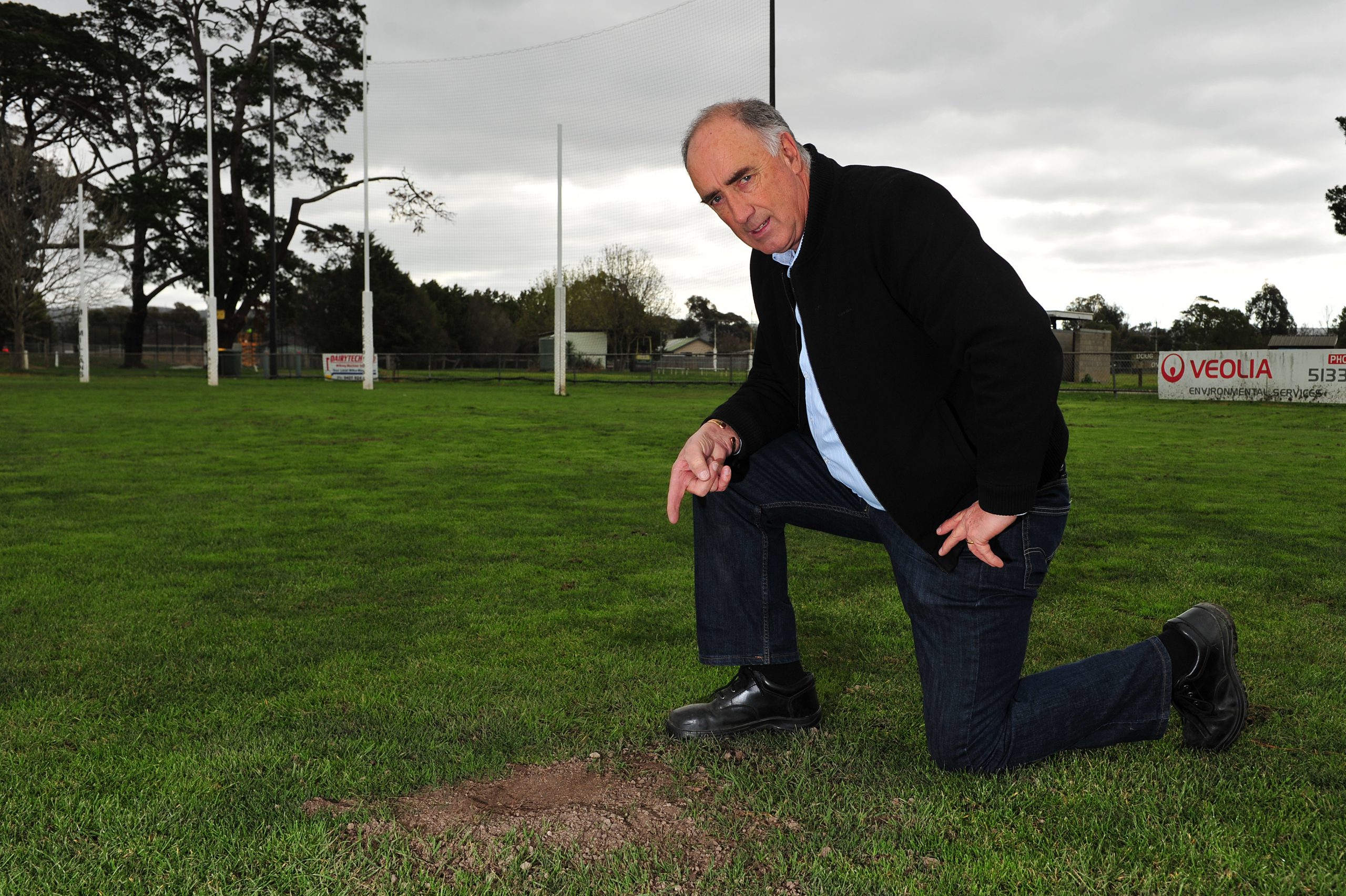 Heidi Kraak
The committee that manages the Glengarry Recreation Reserve is calling on oval users to be considerate of others after a member found more than 40 small holes dug into the earth at Fred King Oval.

Committee of management treasurer Mark Bermingham, who regularly performs maintenance at the oval, found the holes on Thursday and spent the evening filling them in to make the surface safe.

He said a person had been seen with a metal detector on the oval in March and 140 little holes had later been found in the ground. While the committee did not see anyone with a metal detector on the oval this time, Mr Bermingham said the 40 holes found this week were consistent with the holes found in March, which is why the committee believes the holes were made by a person using a metal detector and not an animal or some other cause.

"Someone suggested it was someone playing golf, but [the holes] were spread over different areas of the playing surface," Mr Bermingham said.

"I've seen it before – they run a metal detector over it, dig down with their pick, find whatever it is and push the dirt back onto it.
"The problem is they don't push it back correctly and don't finish it off and the holes are dangerous, making it unsafe for play."
He said the committee was concerned a football player could twist their ankle and injure themselves if the committee missed filling in one of the holes.
"As soon as we are notified, we do the repairs, so it has been made safe," Mr Bermingham said.

"But it is just about due diligence and safety and for other clubs to be wary."