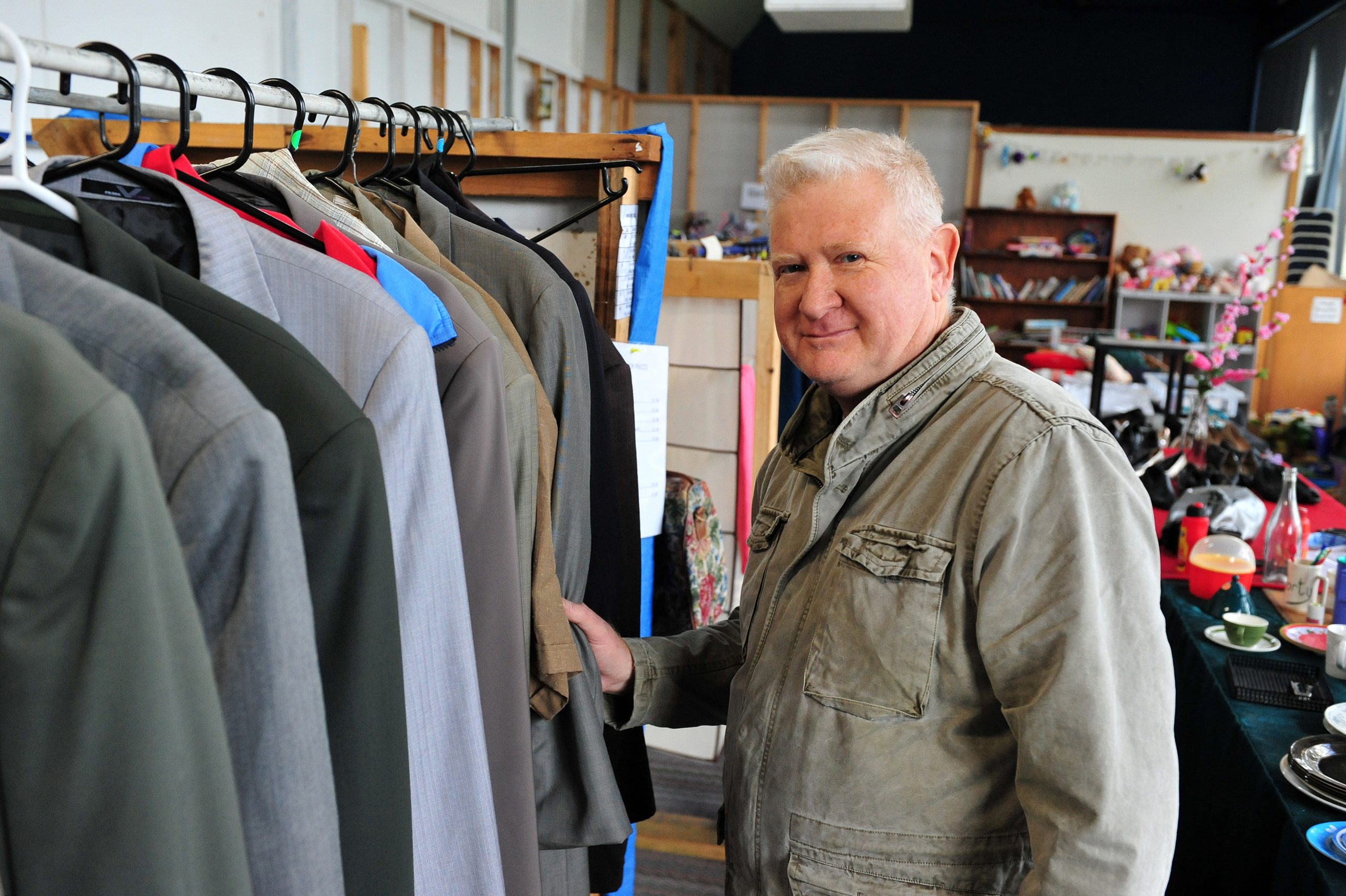 Heidi Kraak
An op shop in Traralgon, which is closing down at the end of this week, will be giving away items for free from Wednesday to Friday.

The op shop is operated by Now Church, which is moving from its Henry Street premises.
Prior to being used as a place of worship, the building was a La Mode factory and then later a Kaiser factory, where hundreds of Latrobe Valley women were employed.
Church representatives said the building had been sold and would likely be demolished within 12 months.
The church began using the building as a place of worship in 1992 and senior pastor Paul Gratton said the reason the church had decided to move was because the building was "falling down around our ears".

During the cleaning and moving process, Mr Gratton said church members had found some interesting things from the building's past.
"There are 32 rooms in the building and we've been dragging junk out," he said.
"There is still stuff left over from the old days of the factory, like old sewing machines, old light contraptions… stuff that looks like it came out of Noah's Ark.
"The old freezers and stove are still here."
The op shop had been operating since 2011 and had raised more than $60,000 over the years, which Mr Gratton said went towards a number of different causes, including infrastructure projects in the Solomon Islands, providing breakfasts at Traralgon College and funding education for children in Uganda.
Mr Gratton encouraged locals to visit the op shop this week.
"We've got clothes, bric-a-brac, toys, furniture," he said.
"Whatever you want, come and get it."