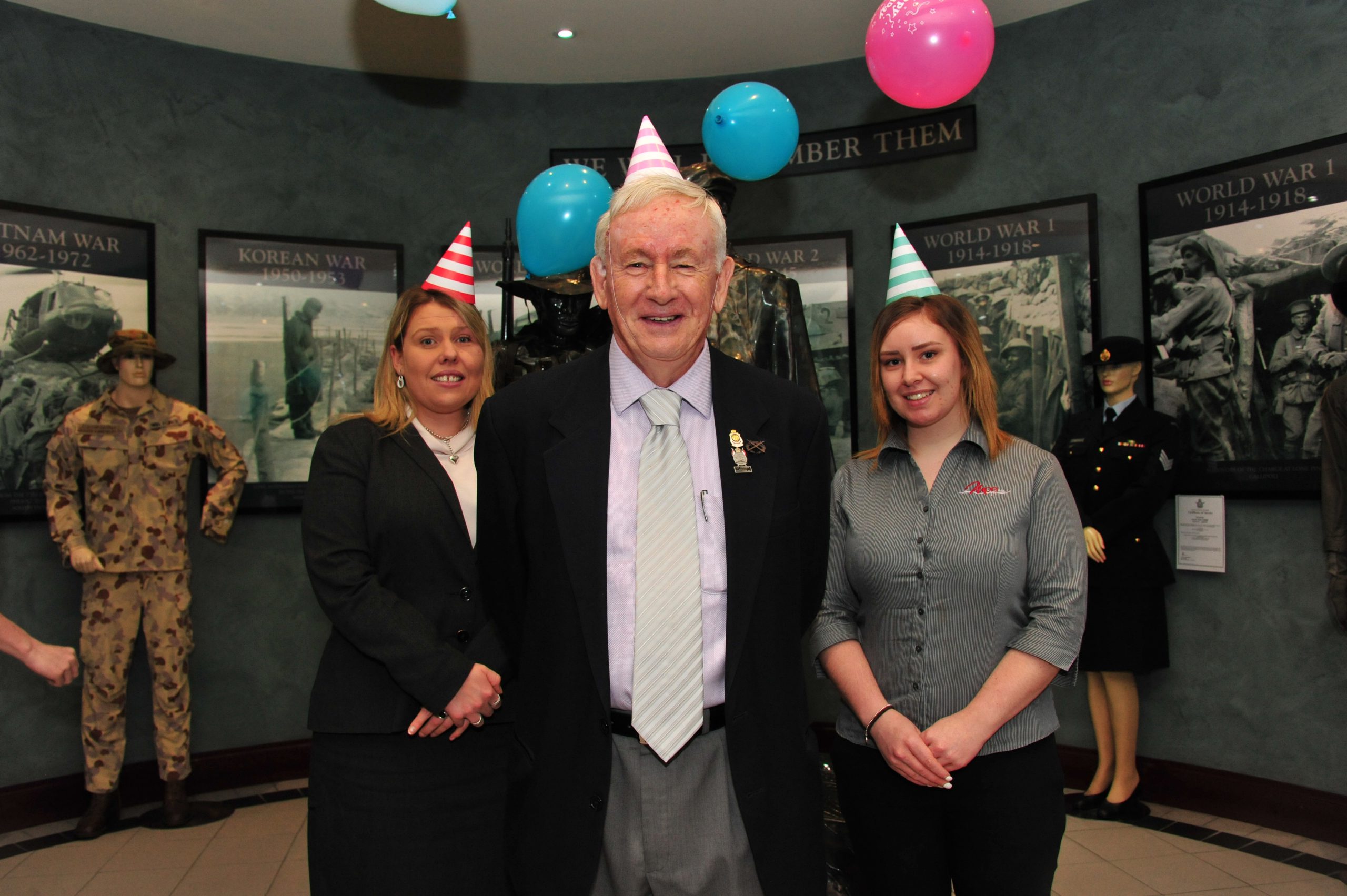 Bryce Eishold
The Moe RSL turns 100 years old in 2019.

To recognise the milestone, the Moe and District Historical Society has shared some photographs with The Express of the RSL sub branch in years gone by.

Ian Caines remembers boarding the train at the Moe Railway Station in 1966 – bound for Puckapunyal – with about a dozen other local men destined for national service.

The 73-year-old spent about two years in the armed forces, including time in Vietnam, before returning to his home town of Moe to live a relatively normal life.
"When I came back I just wanted to get on with my life; my family, my sport, my work," Mr Caines recalled on the eve of Moe RSL sub branch's centenary celebration.

But several years later a phone call from Rex Daly, a former president of the RSL and one of the other men he boarded the train with years earlier, ignited a passion that's remained in Mr Caines' blood since.
It was a call to join the Returned Services League, a call to support local veterans and their families.
Previously, Mr Caines had been involved with Legacy, an organisation which supports war widows.
After more than 40 years' service, the former RSL president took on the role of treasury last year after a "health set back", but promises next month's 100-year celebration of the Moe RSL will be one of the most spectacular events the RSL has seen.

"When the soldiers came back, and of course it was such a brutal war in World War 1, they came back and decided they would establish an RSL sub branch here," Mr Caines said.
"They were being established right across Australia round about the same time and to start with, it was just a small weatherboard building.
"It would have had a very small number of members back when it started. In those days, it would have been totally male-dominated. Although there were nurses who served with the armed forces, and some of them went through horrific experiences as well, it was pretty well focused on males and it was many years before women started getting involved."
In its lifetime, the Moe RSL has served as a cornerstone of the community.
In an era where people are time-poor and community organisations are experiencing dwindling membership, the RSL has survived and flourished.

And so have the veterans who rely heavily on its services.
"You very much relied on your mate in service, if you were going to survive you needed him or her and they needed you so that comradeship was important," Mr Caines said.
"A lot of our soldiers and any ex-service personnel struggle when they get out of the armed forces because they lose that connection.
"They've got to start from scratch and develop relationships and friendships and some people find that very difficult because it's almost bred into you when you're in the force, and you lose that when you come out and you've got to start again."

The sub branch now has more than 3500 members.

Next month, some of Victoria's highest-ranked RSL dignitaries will visit Moe for the club's 100-year celebrations, expected to attract people who served in a range of conflicts and celebrate 100 years of welfare assistance.
But, like every organisation, the club has a number of challenges.
Among them is growing scrutiny about whether pokies should be included in RSL clubs.
"It's coming up in the media generally by younger veterans who've got a strong feeling against pokies and you've got to recognise that, and that's their right and I defend their right to express their point of view," Mr Caines said.

"In reality though, it's the commercial operations in this sub branch that enable us to do so much of our welfare work. It's a legal activity. It's extremely heavily regulated and the money in this club largely goes back to its members and the community."

Another challenge which the club has pledged to address is its shortage of younger veterans – an issue services clubs across the country are experiencing, Mr Caines said.
"We don't have a lot of young veterans and it's one of the things we need to work on," he said.
"Although if I think back when I came back from Vietnam … I just wanted to get on with my life.
"I would much prefer some younger veterans getting involved and taking over the reins of the RSL, but if they're not here, the old dogs, like me, will keep on working."