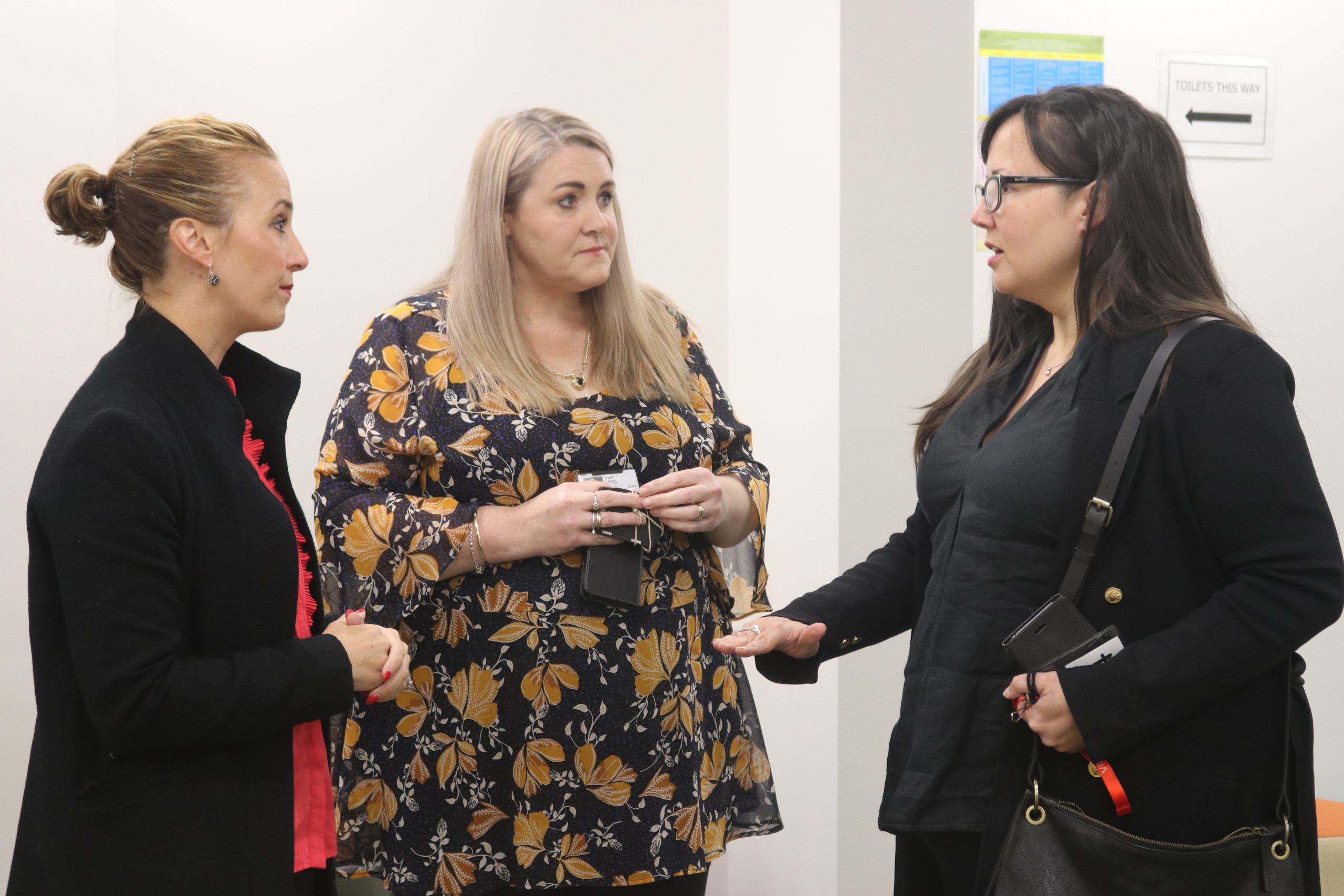 Michelle Slater
More than 5000 Gippslanders have been kept safe from the threat of family violence with help from the Morwell Orange Door since it opened eight months ago.

Prevention of Family Violence Minister Gabrielle Williams was in town on Tuesday to check on the progress of the Orange Door and how it has helped the region's women and children.
"This is a brand-new model and a brand-new way of doing things as a way of ensuring women and children get the help they need, when they need it, and to prevent them from falling through the cracks," Ms Williams said.
The Orange Door is a one-stop-shop for women and children experiencing family violence to access support services.
It includes specialist workers from family violence, child and family and Aboriginal services, as well as services aimed at perpetrators. It also provides legal and accommodation advice.
The model is designed to make it easier for people to seek help and support earlier, with visible locations close to public transport.
The Orange Doors were opened in response to some of the 227 recommendations from the Royal Commission into Family Violence, of which more than half have been implemented.
Morwell is one of five hubs operating in Victoria, with 12 more to be built across the state's Department of Health and Human Services regions by 2022.
Ms Williams said more than 50,000 people in Victoria had sought assistance from the five operating Orange Doors, including 20,000 children.
She said previous services were fragmented and uncoordinated, and there was a significant need for this type of working model.
"Our work continues to meet these remaining recommendations of the Royal Commission and we continue to address cultural issues that lead to family violence in the first place," Ms Williams said.
Gippsland family violence survivor Anokhi* left her home six months ago with a young daughter and was put into crisis accommodation, unable to navigate the system or services by herself.
"I was going through trauma and lots of anxiety. I was crying a lot because I felt I was not given the support I needed at that time when I left and I had no family or friends in Melbourne," she said.
"Organisations were not helping me how I needed them to help me."
Anokhi rang the Orange Door after she was handed a brochure and was given help within 24 hours.
"Whenever I was losing hope with other organisations I came here, and the Orange Door was there to listen and they actually fixed my stuff and looked at my personal needs," she said.
The Orange Door can be accessed without an appointment between 9am and 5pm Monday to Friday, or by phoning the Morwell hub on 1800 319 354 or email iga@orangedoor.vic.gov.au.
*Name changed for privacy.