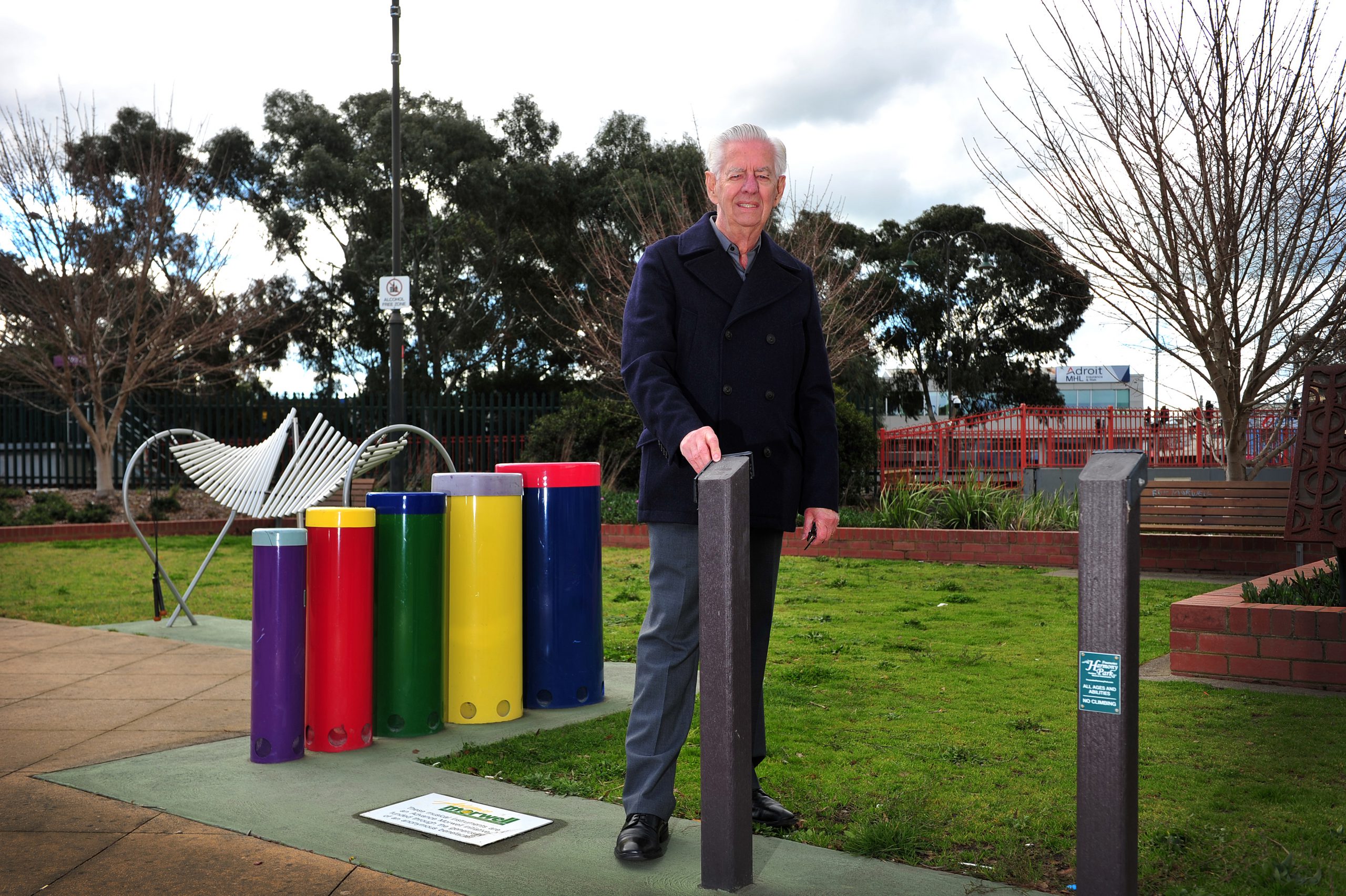 Bryce Eishold
Thieves have stolen a musical instrument set up for people to enjoy at Legacy Place on Commercial Road in Morwell.

Advance Morwell chairman John Guy said the marimba was installed at Legacy Place in November 2016 following an anonymous donation of $20,000.
The stolen instrument was one of three in the park.
"This is a disgusting and thoughtless action which deprives the children of Morwell with the opportunity for entertainment and enjoyment," Mr Guy said
"Many children have enjoyed playing the instruments on their visits to Morwell."
Police believe the instrument was stolen sometime between July 17 and 24 and urged people with information about the theft to contact Crime Stoppers.
"In the past we have had some minor damage to the drums, but this current theft involves the most expensive item in the set which will cost in the vicinity of $7000 to replace," Mr Guy said.
"The fact that the original purchase was made as a result of a bequest to benefit the people of Morwell makes the crime so much harder to accept."

Morwell Leading Senior Constable Justin Stewart confirmed police were investigating the theft of the instrument.
People with information are urged to phone Morwell police station on 5131 5000 or Crime Stoppers on 1800 333 000 or report online at crimestoppersvic.com.au.