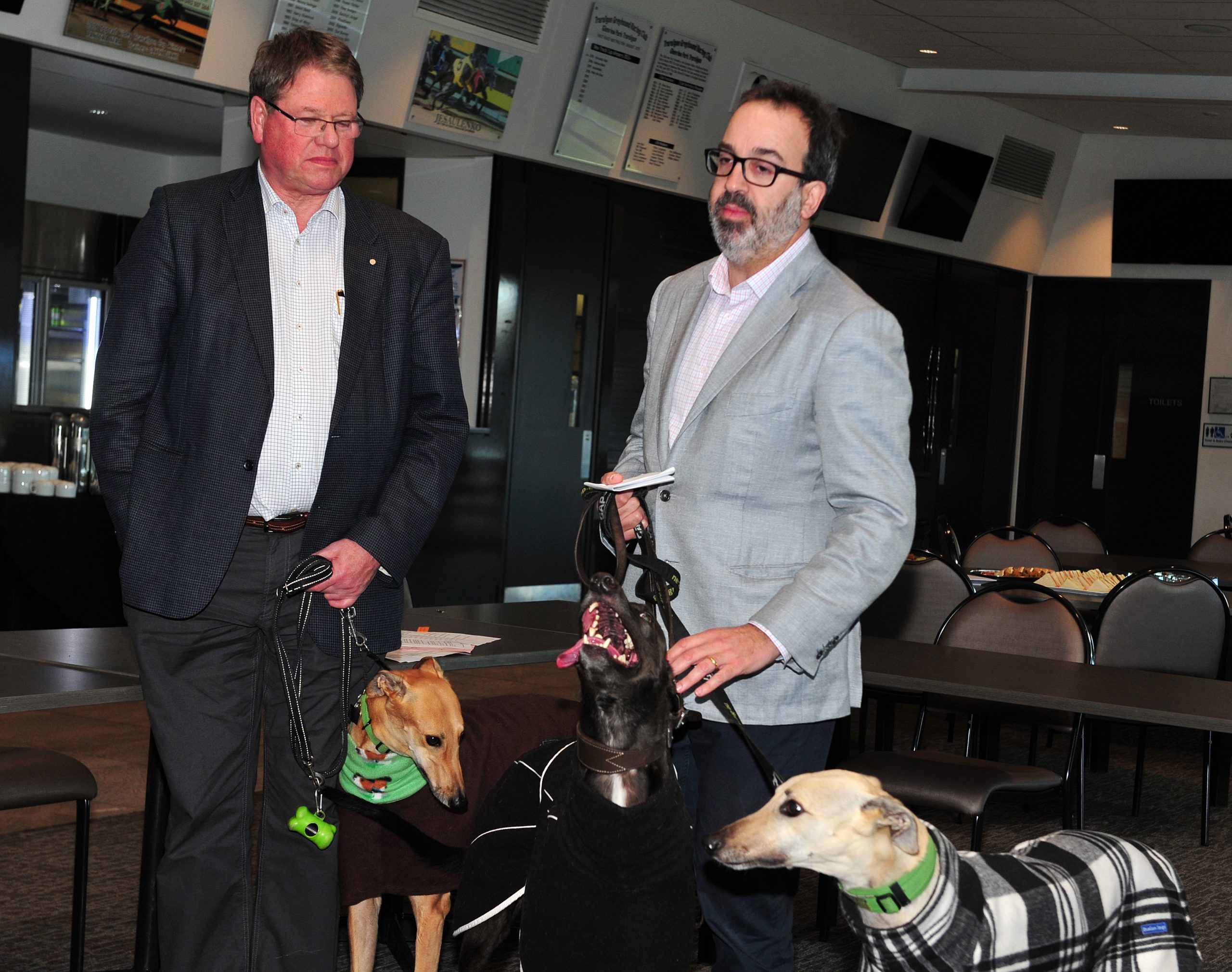 Bryce Eishold
A new state-of-the-art greyhound racing track will be opened in Traralgon next year, replacing the former track which was closed in November due to safety and drainage concerns.

The track, designed by a team at Sydney's University of Technology with input from the Traralgon Greyhound Racing Club, will feature a sweeping U-shape bend, replacing the sharp turns on its predecessor.
Greyhound Racing Victoria said the surface would provide for better animal welfare, allowing dogs to space out before the sweeping turn due to 450-metre and 500-metre starting boxes on the straight.
Racing Minister Martin Pakula visited the club on Thursday and said the government would contribute $1 million for upgrades to be split between Traralgon and Cranbourne greyhound racing clubs.
The funding will come from the Victorian Racing Industry Fund, and Mr Pakula said the works would make the track one of the safest in Victoria.
"It's about returning wagering dollars, unclaimed dividends, on-course taxes to the racing industry either through race day attraction or through infrastructure investment," Mr Pakula said.
Traralgon Greyhound Club president Don Haley said the upgrades would be completed by mid-2020, allowing the club to return to hosting two weekly meetings.
"Since the track has been closed, the place hasn't closed. We still do a lot of functions here but you can't beat the atmosphere when there's racing under lights," Mr Haley said.
"Traditionally, Traralgon has always been a strong greyhound area."
Greyhound Racing Victoria chief executive Alan Clayton said the sport had been working hard to improve its image since the live baiting scandal in 2015.
"We've just dramatically increased our animal welfare capability, our integrity is great; it's at a really high standard," Mr Clayton said.
"We've had a massive inspection program of properties right across Victoria. We've visited 100 per cent of properties. I don't think the condition of the sport has ever been better."
In other news, Mr Pakula in his capacity as Minister for Innovation, visited Thorpdale to confirm 150 mobile towers across regional Victoria had also been rolled out, eliminating connectivity blackspots.
He also visited Trafalgar Recreation Reserve as Minister for Sport to flick the switch on new lighting at the sports ground.