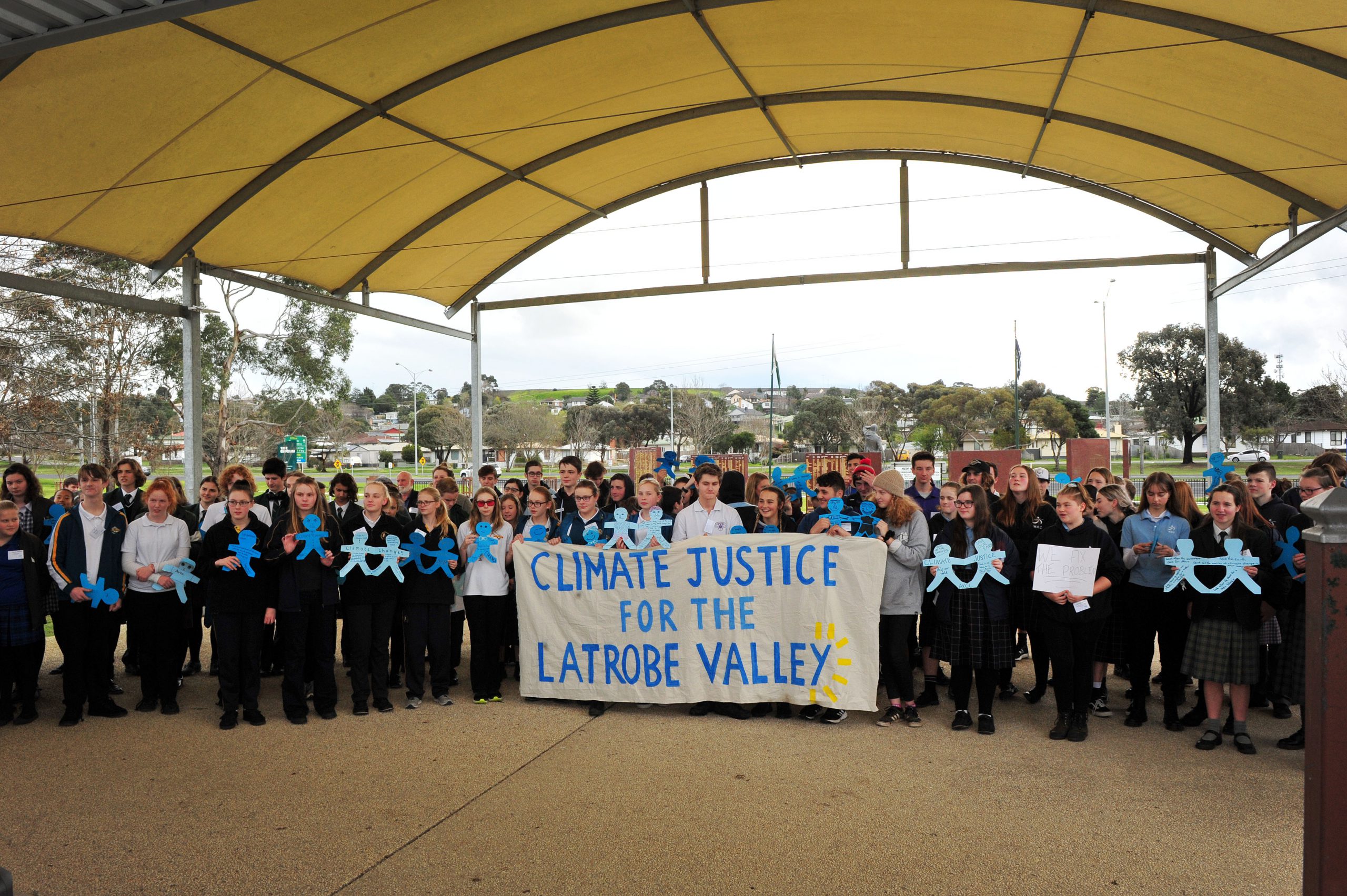 Michelle Slater
More than 150 students from Gippsland rallied in Morwell yesterday calling for action on climate change as part of a Climate Justice Youth Parliament.
Students from 11 schools across the region attended a two-day workshop at Kernot Hall led by the Australian Youth Climate Coalition, learning about community engagement and climate science.
Students also launched a petition asking locals what the Latrobe Valley could look like beyond coal, while some were gearing up to take part in a global climate strike in Traralgon in September.
Local organiser and environment group A New Power member Ella Darling said students would head out into the community to start conversations about how people feel about climate change.
"Some of these students had never been asked what their opinions are about this. We've been helping them discover their own stories about why they are interested in this," Ms Darling said.
"You are never too young to empower students as it's easy to feel helpless and it's important for them to feel empowered to make a difference in their own way."
Ms Darling said the youth parliament was part of a worldwide climate movement that was uniting young people to push for action on climate change.
"It's been incredible to see so much energy, I've been amazed by the questions and comments. Everyone is so pumped, it's very inspiring," Ms Darling said.
"There had even been questions about nuclear and wind power."
Traralgon College students Nathan Young and Kate Hibbins plan to head out to local shopping centres with their surveys.
"We don't want our planet to die. The entire world is getting hotter. People can have whatever opinions they want but the fact is climate change is making weather more extreme," Nathan said.
"We need to find a way to find suitable jobs for people working in coal mines into other industries."
Kurnai College student Olivia Mitchell said her love of the Gippsland bush sparked her to take action.
"I enjoy hiking, going to the snow and camping. It's disheartening to know we won't be able to go to these places if climate change keeps ruining it," she said.
"I came here to have a voice on climate change."