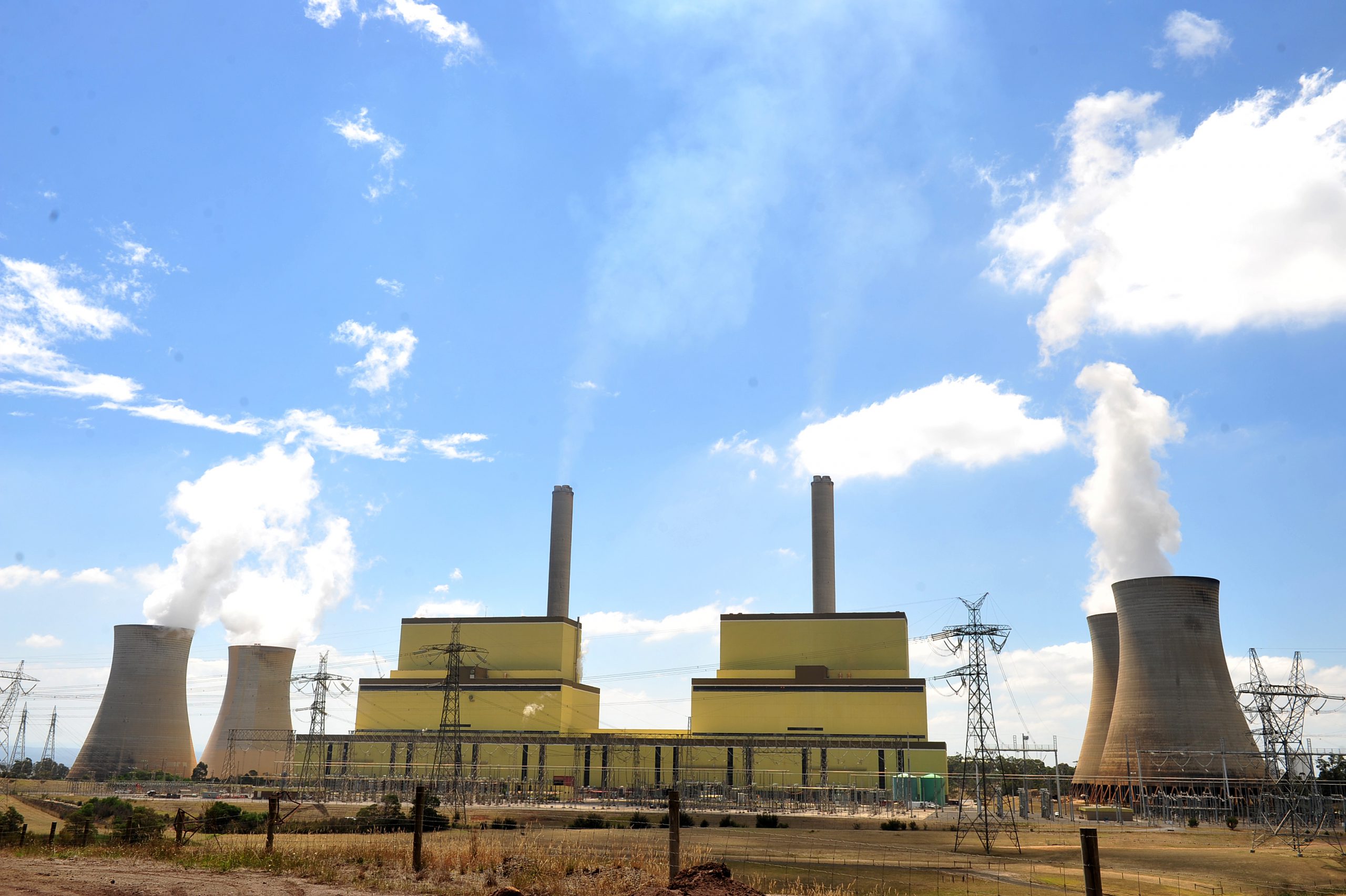 Michelle Slater
Environmental Justice Australia is urging the Environment Protection Authority to complete its periodic licence reviews for the Latrobe Valley's three brown coal-fired power stations.
It is also calling for Victorian Environment Minister Lily D'Ambrosio to ensure the reviews include installing mandatory and modern pollution controls.
Licence reviews started in February 2017 and submissions closed mid-May 2018 with reports due in mid-2019.
EJA researcher James Whelan said the process had already taken 900 days and should "be well and truly finished".
Dr Whelan said in that time, Latrobe Valley residents had been exposed to 355,000 tonnes of "harmful and preventable" pollution.
"We were curious to find out how much pollution would've been prevented if pollution controls would have been installed," Dr Whelan said.
Dr Whelan analysed data from the National Pollutant Inventory, which revealed Latrobe Valley brown-coal generators emit 280 tonnes of sulfur dioxide and 140 tonnes of oxides of nitrogen each day.
"If these controls were required in Victoria, the three power stations would instead emit 14 tonnes of each of these pollutants daily," Dr Whelan said.
"Pollution controls that are obligatory for power stations in most countries reduce NOx emissions by 90 per cent and sulfur dioxide emissions by as much as 99 per cent."
Dr Whelan said the licence review process was like "watching paint dry" which allowed ageing power stations to "limp along" without pollution controls.
"This is not rocket science. Minister D'Ambrosio has the power to require these pollution controls at any time. We urge her to protect these communities as a matter of urgency," Dr Whelan said.
Voices of the Valley president Wendy Farmer said the EPA had promised to complete the reviews earlier this year and she was keen to see the results.
"It's important for the community to reduce emissions. We need proper installations of equipment in these power stations," Ms Farmer said.
"The Latrobe Valley power stations can do more, and they have a duty to protect the health of the community around them."
An EPA spokeswoman said the agency "originally believed the report would be ready in mid-2019" but there was no statutory deadline for licence reviews.
She said the EPA was drafting its assessment and amendments to the licences.
"EPA will take the time required to ensure the community and the environment are best served by the process," she said.
"Environmental Justice Australia have been actively involved in the licence-review consultation and their concerns and suggestions are being considered, as are all of the 477 submissions received."