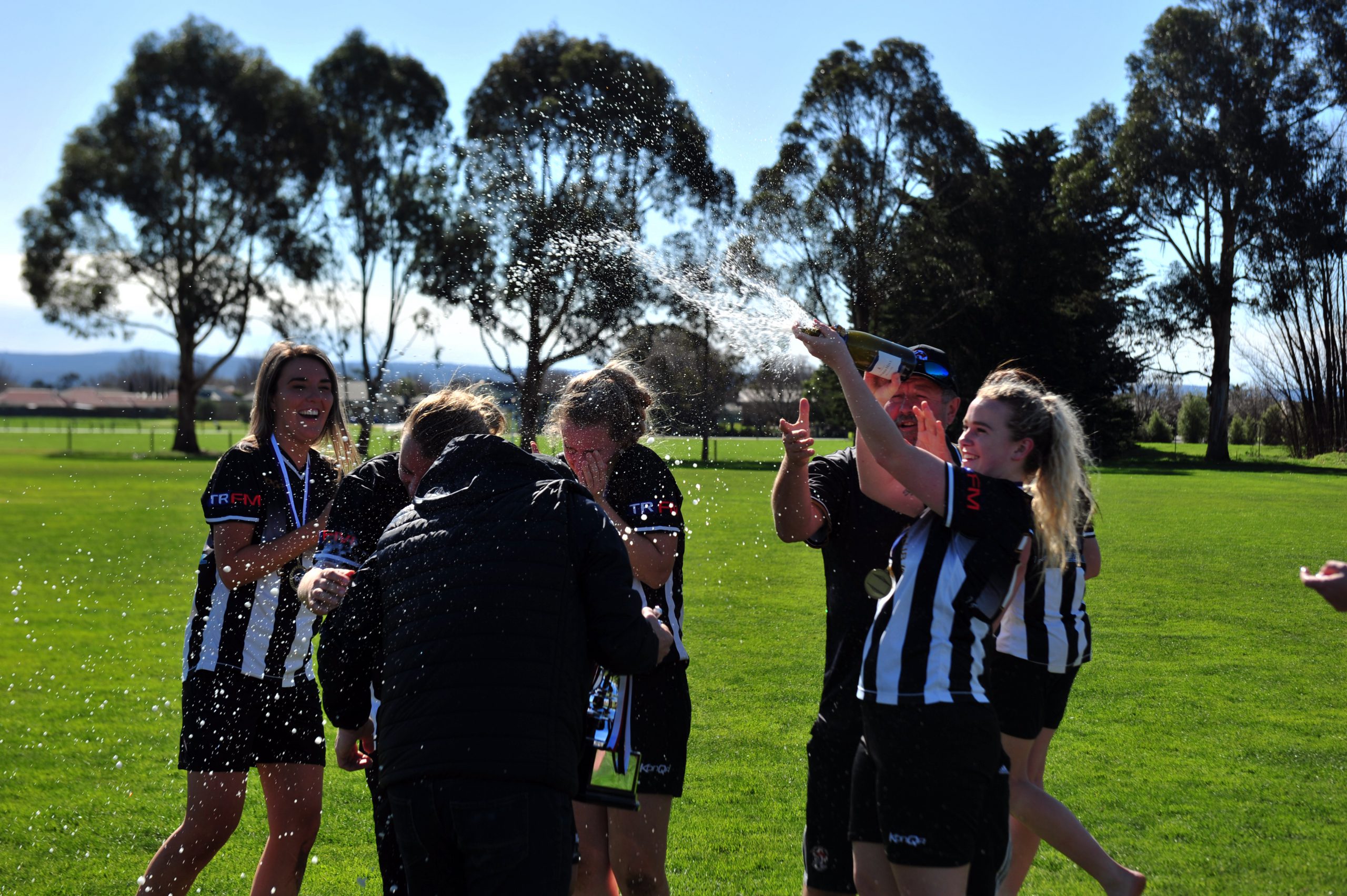 Kate Withers
SOCCER

LVSL

Traralgon City has made LVSL history by winning their fourth consecutive women's league championship title.

The Roosters sealed the deal and forged the dynasty with a 3-2 win over Newborough-Yallourn United yesterday.
Coach Duncan Hanlon said the unique feat was made all the more remarkable by the heavily rotating roster the side has played with over the four years.
"What makes it really special is that we have had a new influx of players every year," Hanlon said.
"In reality, there's only four of the girls that have played all four but every time we get seven or eight new girls each year and they just merge in with the other girls fantastically.
"I just love being involved with the girls. They're a great bunch to work and we've only lost three games in those four years and that is amazing in itself."
It wasn't a walk in the park for the Roosters, however, and NYU made the league leaders sweat until the final whistle.
The visitors scored early at the restart to level the game at 2-2.
"I always knew Newborough [was] a very good side and I knew they were going to come out and fight very hard against us. They're a very physical side," Hanlon said.
"They definitely pushed us all the way."
The winning goal came with just eight minutes to play, crowning City historic champions with two league games still to be played.
Traralgon City president Steve Andersen labelled the four-in-a-row feat a "very special one".
"Four years in a row … you sit down and work out how many games we played, how many games we won, how many training sessions, how much time the coaches have put in … it's absolutely fantastic," Andersen said.
The hard work will continue for the Roosters as they turn their gaze towards clinching the two remaining pieces of LVSL silverware – the Top Six Championship and the Browne/Huizer Cup.
"There's still two more trophies to play for and we've never won all three so that's our goal now," Hanlon said.
"In all honesty there's one team that would have pushed us all the way and they have for the last three years and that's Fortuna 60.
"Without sounding too confident, we've beaten Fortuna this year but they don't want us to win all three so we have to come out battling."