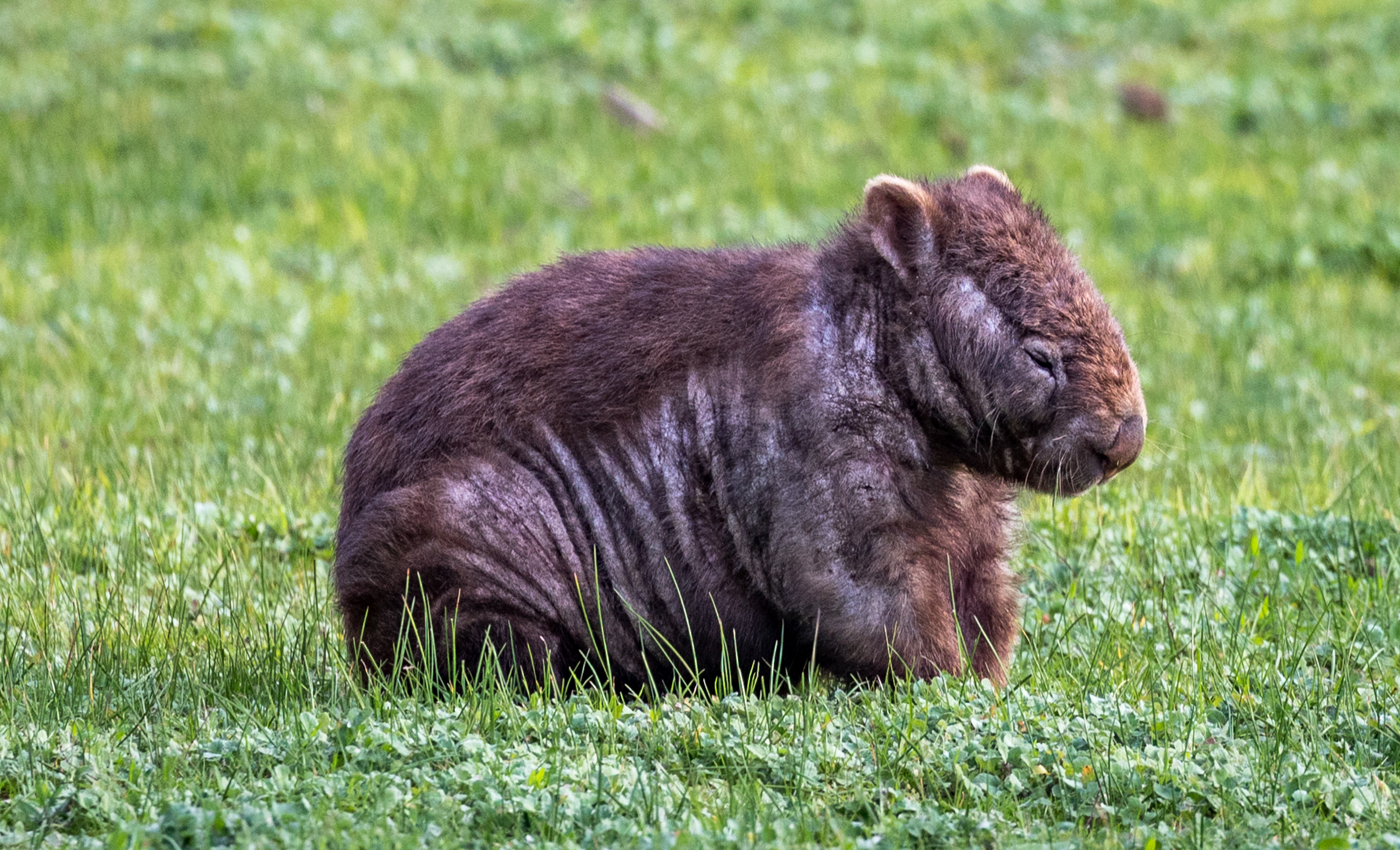 Michelle Slater
A VOLUNTEER group handing out free kits for Gippslanders to treat wombats for sarcoptic mange is calling on the state government to help fund its programs.
Mange Management works with landowners and wildlife groups to assess and treat wombats afflicted with mange, a condition which is devastating populations across Victoria.
Mange Management secretary Katja Gutwein said she was getting more reports of wombat mange in Gippsland, with Boolarra and Venus Bay being particular hotspots.
"If we don't do anything we may lose these iconic Australian animals in the next 30 or 40 years. This is an urgent and pressing situation," Ms Gutwein said.
"We are the only group in Victoria doing this and we need government support for more funding to help more wombats. We are doing the government a service for free."
Mange Management hands out 500 free mange kits a year at 20 pick up points in Gippsland, including Traralgon and Trafalgar. However, each kit costs $20 and resources are stretched thin.
Ms Gutwein wants the Victorian government to conduct population surveys to assess the number of animals affected by mange.
She said wombat numbers had declined in the past decade with threats including mange, traffic, habitat loss and illegal culling.
Sarcoptic mange is caused by mites that thrive in cold climates and burrow under the skin causing infections and scabs that can cause the animal to go deaf and blind.
Ms Gutwein said, if left untreated, the wombat would die a "slow and horrible" death, and in some cases it was more humane to euthanise an affected animal.
Locals are being encouraged to report affected wombats and pick up the kits to administer a spot-on dosage via a flap over active burrows, or scoop treatments over affected animals with a long pole.
"We need to raise awareness about this. We get some people calling us thinking it was mud on the wombat. Once treated the scabs fall off and they can see and hear again," she said.
Animal Justice Party MP Andy Meddick raised the issue in State Parliament last week, and called on the government to back the organisation and learn more about mange.
The Express contacted the office of Environment Minister Lily D'Ambrosio for comment.
To pick up a mange kit, visit mangemanagement.org.au.