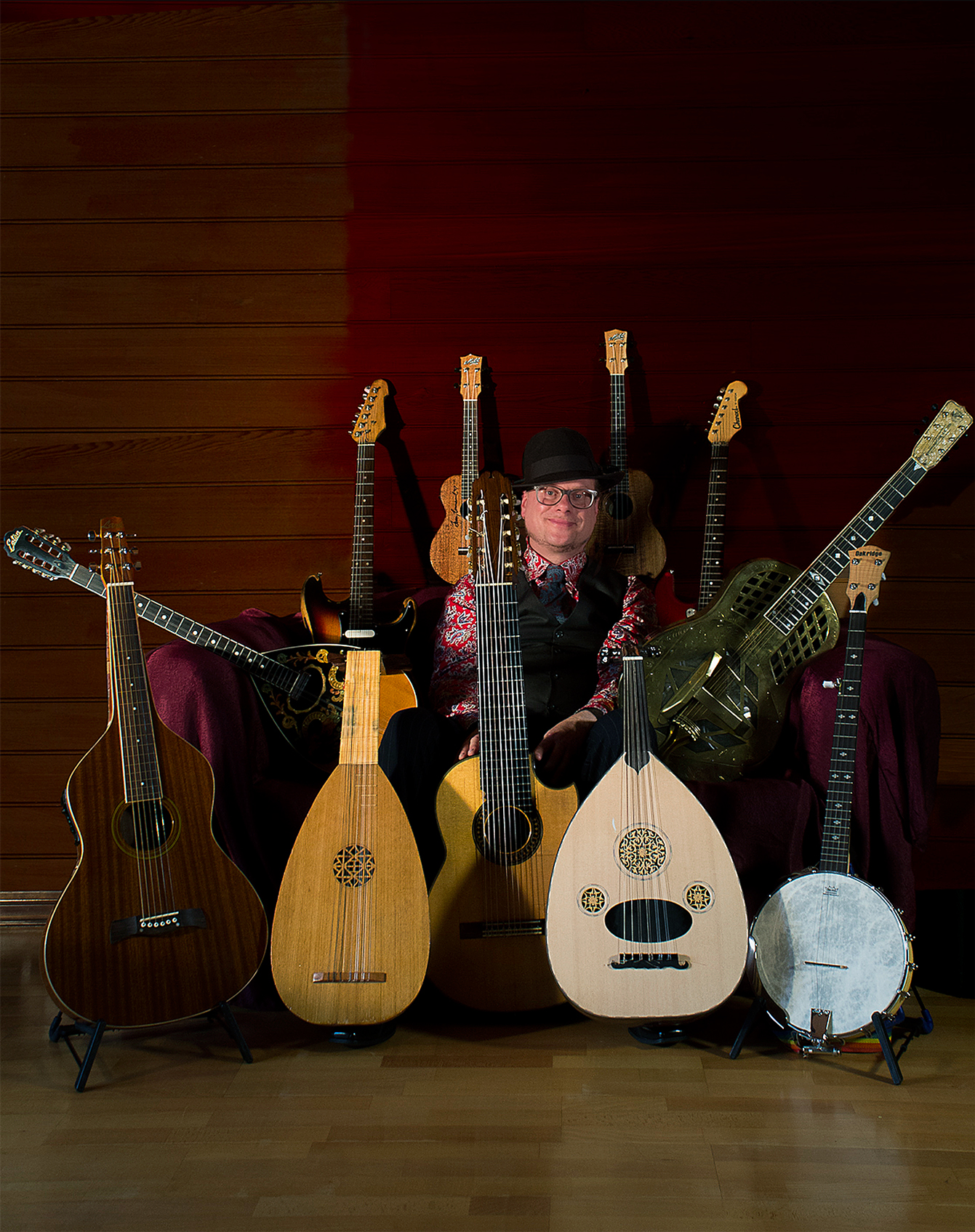 Michelle Slater
World-renowned guitar virtuoso Matthew Fagan will be swinging by the Budgeree Hall for a special one-off show at the newly-renovated community gathering space.
The self-proclaimed 'Lord of the Strings' has received standing ovations at sold out shows at the Edinburgh Festival and has toured with Scottish funny man Billy Connolly.
Fagan has also played with the original Buena Vista Social Club, Michael Crawford, Shirley Bassey and Natalie Cole.
The Budgeree show will give locals an opportunity to see a professionally-touring musician since the venue was revamped with top shelf acoustic panelling.
Fagan said he loved playing in smaller community venues to appreciative rural audiences, and a portion of ticket sales would be donated back to the Budgeree Hall for further refurbishments.
The Melbourne-based musician will play a range of guitar licks from flamenco and baroque, Celtic, right through to his own classical interpretations of '70s and '80s rock.
He also promised to take on the guitar challenge, performing a medley of songs that the audience spontaneously throws at him.
"I will showcase the sound of the guitar. This is a show for guitar lovers and they will get a taste of every style, including their own requests," Fagan said.
"People have come to me after shows and said they never knew the guitar could do so much."
Fagan describes his show as a "travelling guitar circus" with his vast collection of fretted instruments.
He will pull out his hand-crafted 10-stringed "monster truck" guitar, through to a Hawaiian lapsteel slide, ukuleles and electric guitars.
Fagan was inspired to pick up the instrument when his parents took him to see the Beatles movie Hard Day's Night at the drive-in.
He was soon teaching himself riffs from Pink Floyd, Dire Straits and The Eagles, and even worked out how to play Midnight Oil's entire Head Injuries album.
But it was flamenco legends John Williams and Paco Peta who really inspired him, showing him that a guitarist doesn't need to sit behind a lead singer.
Matthew Fagan's Lord of the Strings Budgeree Hall fundraiser will be on Saturday, September 14, at the Budgeree Hall, Roys Road, Budgeree from 6pm to 9pm.
To book tickets, visit budgereehall.eventbrite.com or the Budgeree Hall Facebook page.