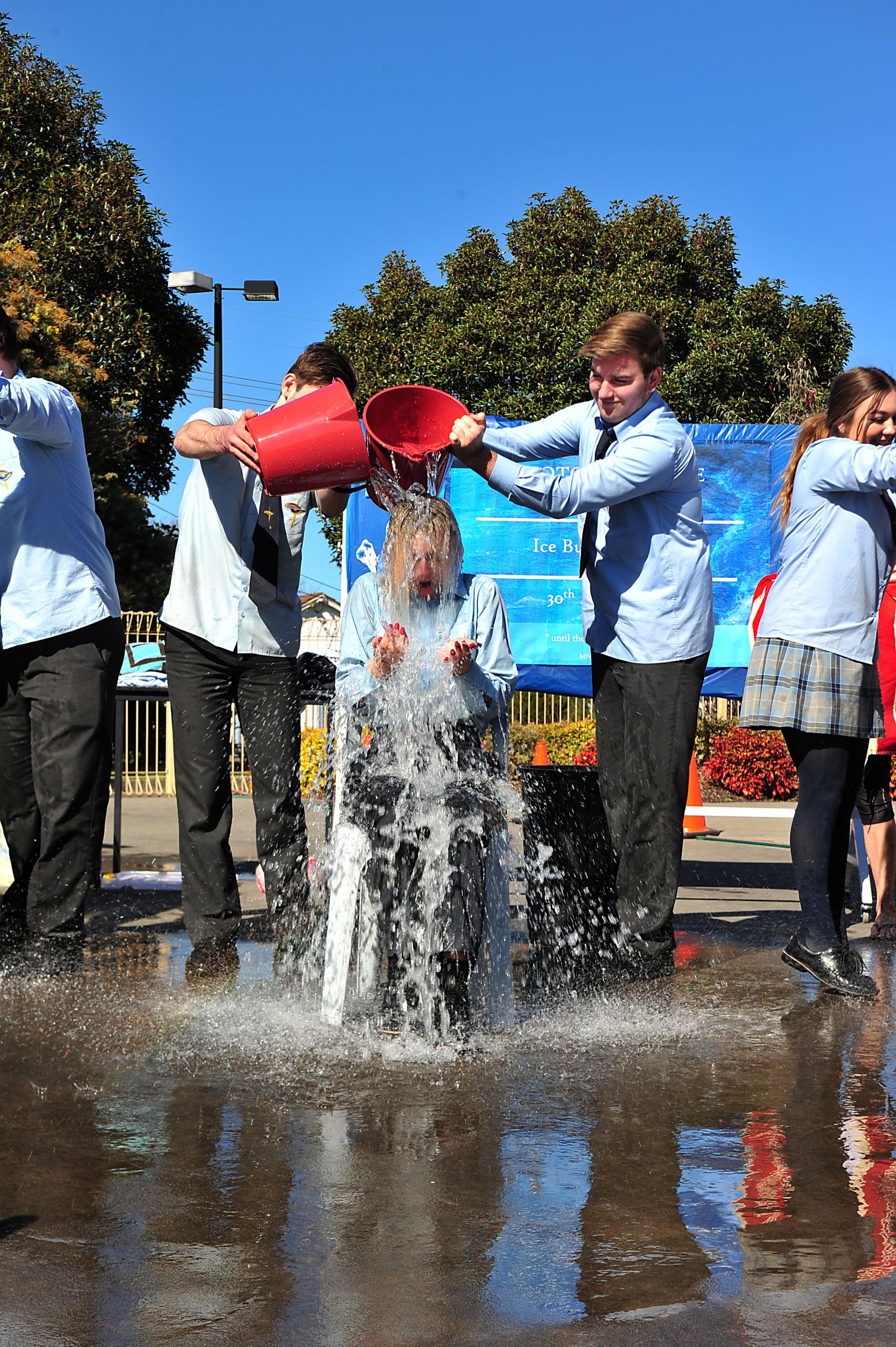 Cher Jimenez
Year 12 student Kellie Wood was only two years old when she lost her maternal grandmother to motor neurone disease, however she says it is a night she can still remember.

"I remember it so clearly. The night before grandma passed away she hugged me," Kellie said.
"It was Christmas Eve and then mum got a call at 3am saying she passed away."
Six months before her grandmother died Kellie also lost an uncle to motor neurone disease, a debilitating condition that affects the nerve cells by weakening the muscles and affecting a person's ability to walk, speak, swallow and breathe.
"It's probably the most horrible experience I went through in life," she said.
There is no cure for this disease, however, the 17-year-old Lavalla student decided that the best way to honour her uncle and grandmother was to raise funds to improve community awareness about motor neurone disease.
With a group of four other Lavalla Catholic College students Kellie launched a campaign to raise funds for MND Victoria through online fundraising and holding pop-up shops where they sold items and cooked food to sell.
The group has been running the campaign for a month and has so far raised a total of $4600. Their target was $1500.
"Everyone's amazed at how much we've raised. My group was happy with what we've done," she said.
On Friday Kellie's group participated in the ice bucket challenge to continue raising awareness about MND.
Kellie said the reason behind the challenge was to show people that having MND was like being showered in ice where a person felt numb and unable to physically move.