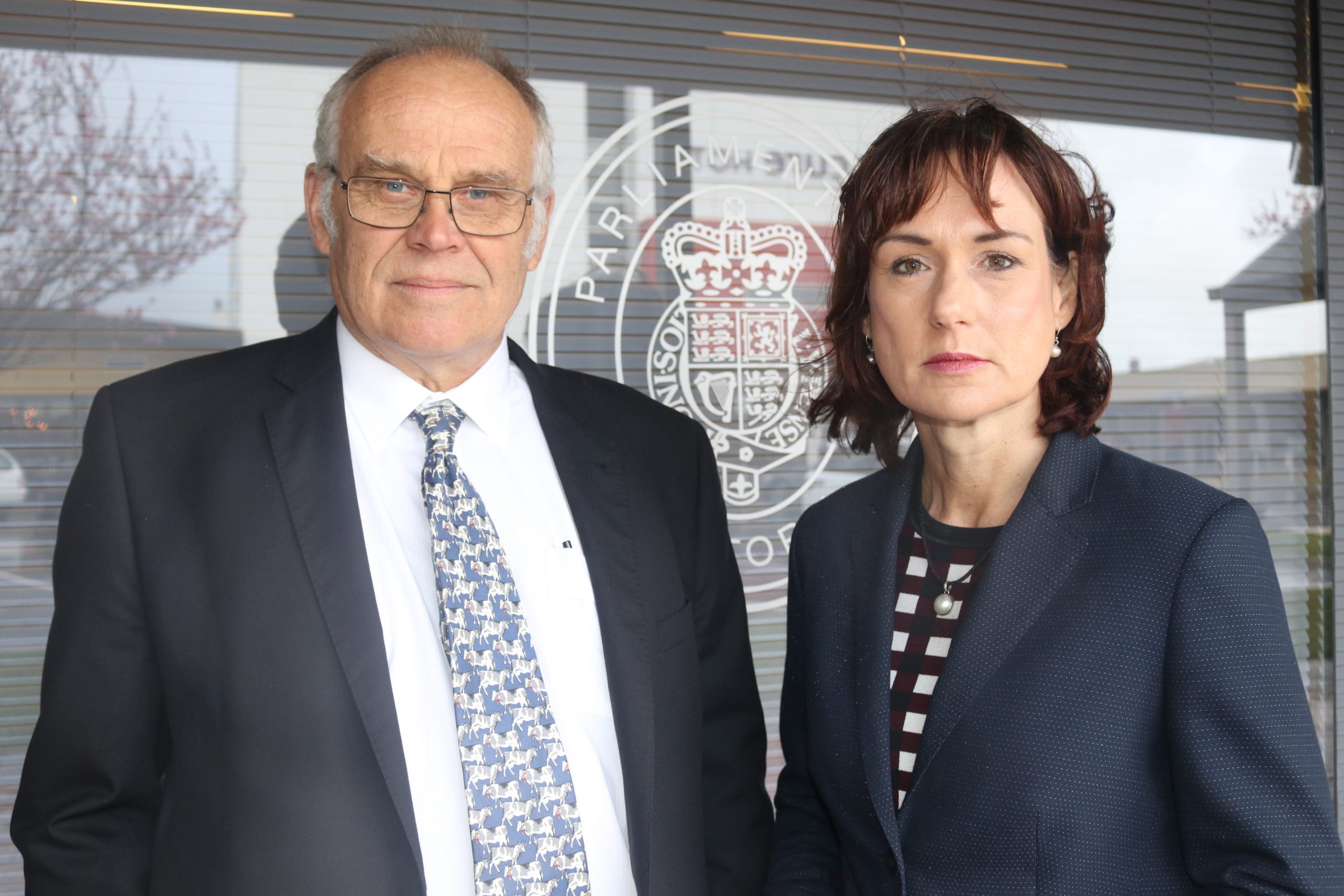 A petition with more than 6500 signatures calling to strip an animal activist group of its charity status and strengthen farm trespass laws was presented to Victorian parliament on Thursday by member for Eastern Victoria Melina Bath.

Ms Bath was joined by Gippy Goat owner John Gommans, whose Yarragon farm and café was the target of activists in December.
Mr Gommans started the petition in early March and distributed it across saleyards, cafes, field days and online.
Ms Bath said the response signified that the community wanted the state government to take action on strengthening farm trespass laws.
"The Gippy Goat story captured Australia's attention, creating a wave of anger and an outpouring of emotion calling for law changes so this disgraceful situation is not repeated," Ms Bath said.
"This petition demonstrates the passion individuals have for protecting our law-abiding farmers. The community is stating loudly 'enough is enough'."
Mr Gommans had recently given evidence in a parliamentary inquiry into the impacts of animal activists on Victorian agriculture.
He had outlined the December 2018 incident in which activists entered his property and stole livestock as well as what Mr Gommans described as an "organised harassment campaign" which forced him to close his tourist café.
The petition called for registered charity Aussie Farms to be stripped of its charity status.
The group published a website with the addresses of thousands of farming businesses, with a sign-up page to recruit people to take part in protest actions.
Aussie Farms will appear before the inquiry in Melbourne on Wednesday to give its own evidence along with other animal right's groups including Animal Liberation Victoria, Aussie Farms, Edgar's Mission and several individuals.
Ms Bath said the lack of penalties and consequences for activists had left many people in livestock industries reluctant to speak up publicly for fear of being targeted.
"The public are fed up with the aggressive and threatening actions of activists who feel their way of life is the only way," Ms Bath said.