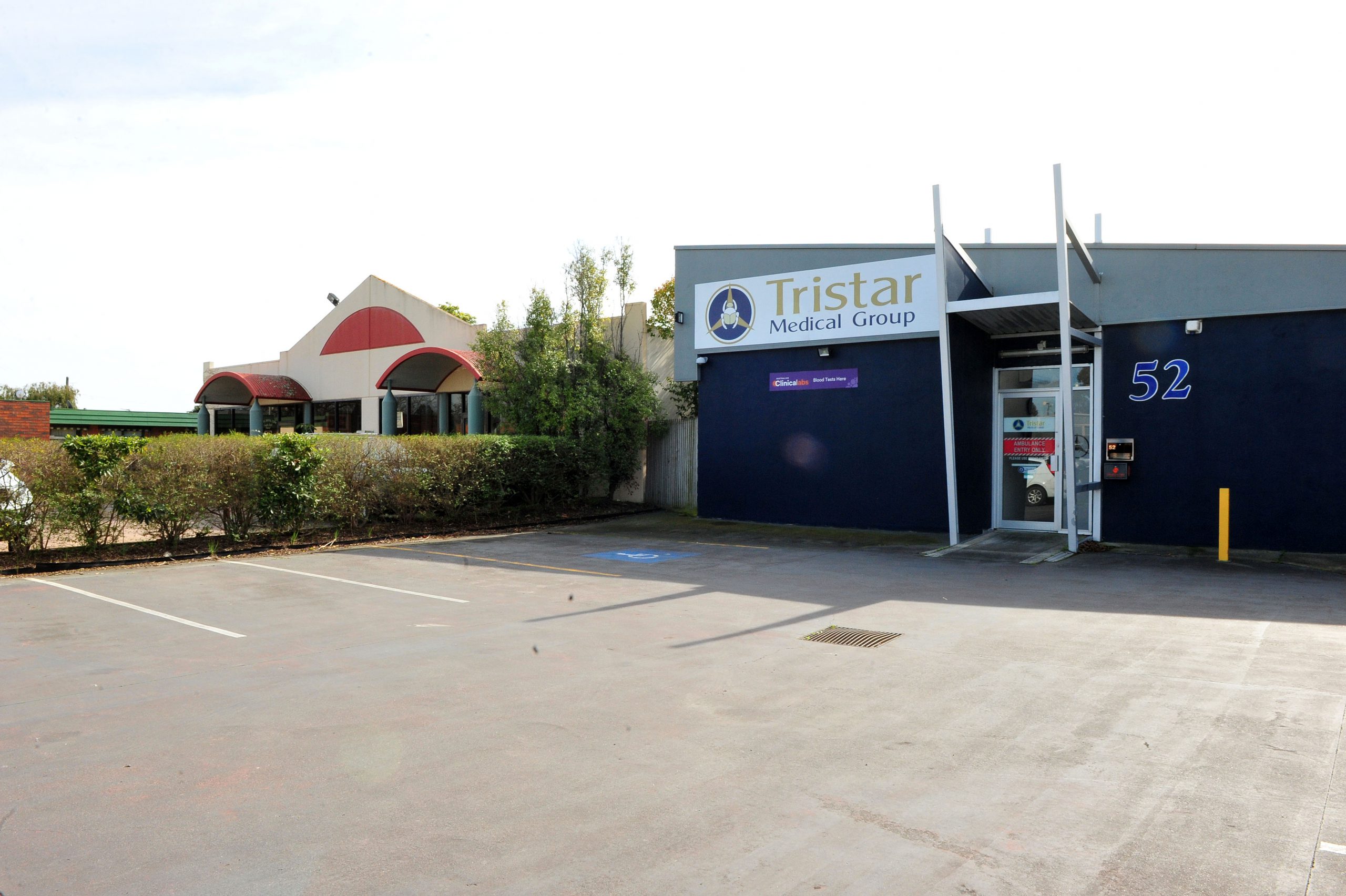 Cher Jimenez
Patients attending Tristar Medical Group in Traralgon have been advised to arrange for the transfer of their medical records following a decision by management to close the Grey Street clinic after only a couple of years in operation.

Tristar Medical Group executive director clinical operations Anne Gardner said the company was struggling to replace the two doctors working at the clinic after one of them had a change in his visa status.
"The previous full-time doctor was forced to cease working at the clinic more than 18 months ago due to his application for permanent residency being approved," Ms Gardner told The Express.
She said the change in visa status prevented the doctor from practicing in Traralgon because the Latrobe Valley was not categorised as a Distribution Priority Area which identifies areas that have a GP shortage.
International medical graduates who are GPs need to work in a DPA area in order to access Medicare, according to the federal Department of Health.
"In the past 18 months Tristar and the doctor have submitted multiple applications for his practice to be considered under an exemption for the Traralgon region, however none have been received positively," Ms Gardner said.
"After this long unsuccessful process to reinstate the doctor back into his practice in Traralgon [he] has no option but to relocate to another region to continue his medical practice."
Non-DPA areas are eligible to employ overseas-trained doctors on temporary visas, however this changes once they achieve permanent residency status.
Ms Gardner said a part-time GP took over the workload while the company applied to the federal Department of Health for an exemption on behalf of the full-time doctor.
However, the part-time doctor ceased working two weeks ago, prompting management to close the facility effective September 20.
"Rest assured, Tristar will continue to try to recruit GP services for the Traralgon community. We have retained the premises in the hope we will be successful in the future," she said.
"This is not the outcome Tristar were hoping for and it is in direct contrast to [our] commitment to provide medical services to regional areas. Unfortunately, an exhaustive appeals process failed and we had no other option but to decommission the medical practice."
Ms Gardner said patient intake dropped at the practice and management was forced to hire a locum while the case was being appealed.
She said a nurse and a receptionist were impacted by the closure of the Traralgon clinic and were offered redeployment to other Tristar clinics.
Tristar has clinics in Dandenong and in Melbourne.
Ms Gardner said the non-DPA category for Latrobe Valley made it difficult for GP clinics to hire overseas-trained doctors because of the many requirements and channels they have to go through.

She encouraged the local community to raise the lack of GPs in the area with government.
"Tristar would support a grassroots campaign to this effect if invited and [if] there was community support," she said.
Rural Doctors Association of Australia chief executive officer Peta Rutherford said GP recruitment into rural areas was an "ongoing" challenge.
A recent report by Latrobe Health Advocate Jane Anderson cited one local GP clinic which said it had been turning away up to 30 patients a day because it did not have enough doctors.
Victorian Health Minister Jenny Mikakos blamed the federal government for the crisis as it was responsible for categorising areas that lacked doctors.
"While primary healthcare is the federal government's responsibility – and they need to do more to address this issue, we're stepping in and finding ways to help with initiatives like developing new pathways to expand GP training across regional Victoria," Ms Mikakos said.
"Whether it's funding 500,000 extra specialist appointments in the regions, or building world-class hospitals and health services, we're making sure regional and rural patients get the very best care, closer to home."
The Express has contacted federal member for Gippsland Darren Chester for comment.