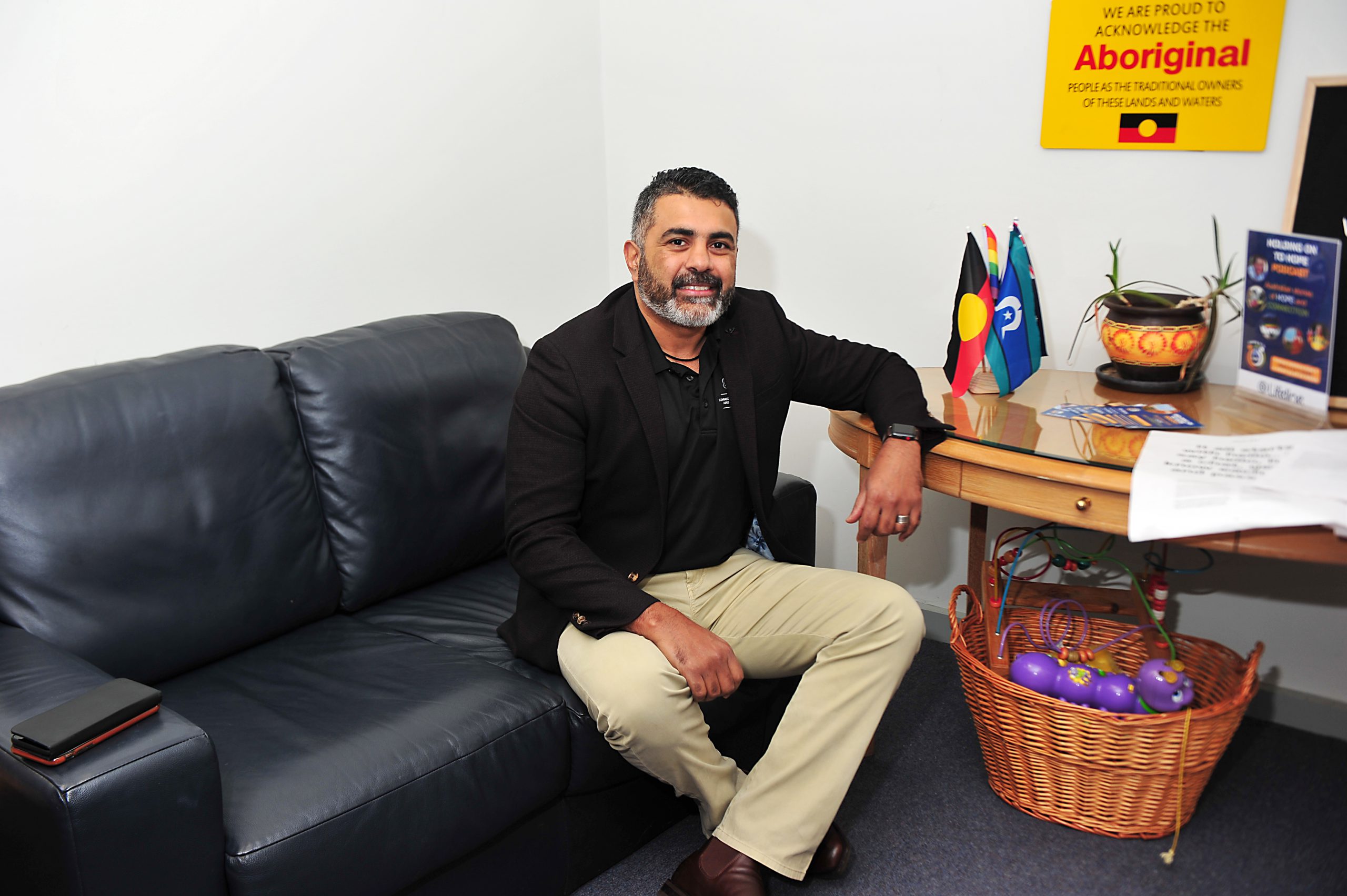 Michelle Slater
Victorian Commissioner for Aboriginal Children and Young People Justin Mohamed was in Morwell this week helping to tackle an over-representation of Indigenous kids in the youth justice system.
Mr Mohamed is leading a Koori Youth Justice Taskforce looking into local approaches into how the system can be improved for Aboriginal children.
The taskforce was also looking at ways to divert young people from entering the justice system and providing support for those already in it.
The Morwell visit was one of 13 regions in Victoria where the commissioner heard stories from young people and their carers and met with organisations and departments.
"Morwell has had its challenges for youth justice and out of home care rates, and some regions are doing it tougher than others," Mr Mohamed said.
"But there have been some programs here that have been working well, such as diversion programs and this has led to a positive impact here."
According to a commissioner's joint report, 1.6 per cent of Victoria's young people identified as Koori in 2015/16, yet 16 per cent were in contact with the state's youth justice system.
A young Koori is also approximately 13 times more likely to be in detention compared to a non-Koori, according to the report.
"We know drugs and out of home care are a big part of young people in the justice system. Things we've heard from young people are that they don't feel protected or they don't feel safe," Mr Mohamed said.
"We've also heard about a lack of positive male role models in their life and a lack of services for under 16s with trauma and drug dependency."
Mr Mohamed said it was important to provide a space for young people to be heard and use their voice which would be used to help inform an inquiry that will be tabled in parliament in March.
"We've heard amazing stories about young people in the community. A lot of young people we have spoken to have never been asked what their strengths or aspirations are," he said.
Mr Mohamed said it was also important to address the underlying issues of how young Indigenous people ended up in the system.
He said this could be through examining past trauma, family violence, separation, or moving through a system where they have fallen through the cracks.
"In Victoria, we've been looking at punishing the crime but we know this doesn't work. Let's look at breaking the cycle as locking them up doesn't fix things," he said.
Mr Mohamed said he hoped to pull the information together to create regional action plans as well as action plans for some of the individuals he had heard from.
"At the moment these incarceration rates are going up but there is a lot of goodwill from government and the community," he said.
"This is an opportunity to break the cycle and if we do this now then another generation won't have to go through what they've been through."