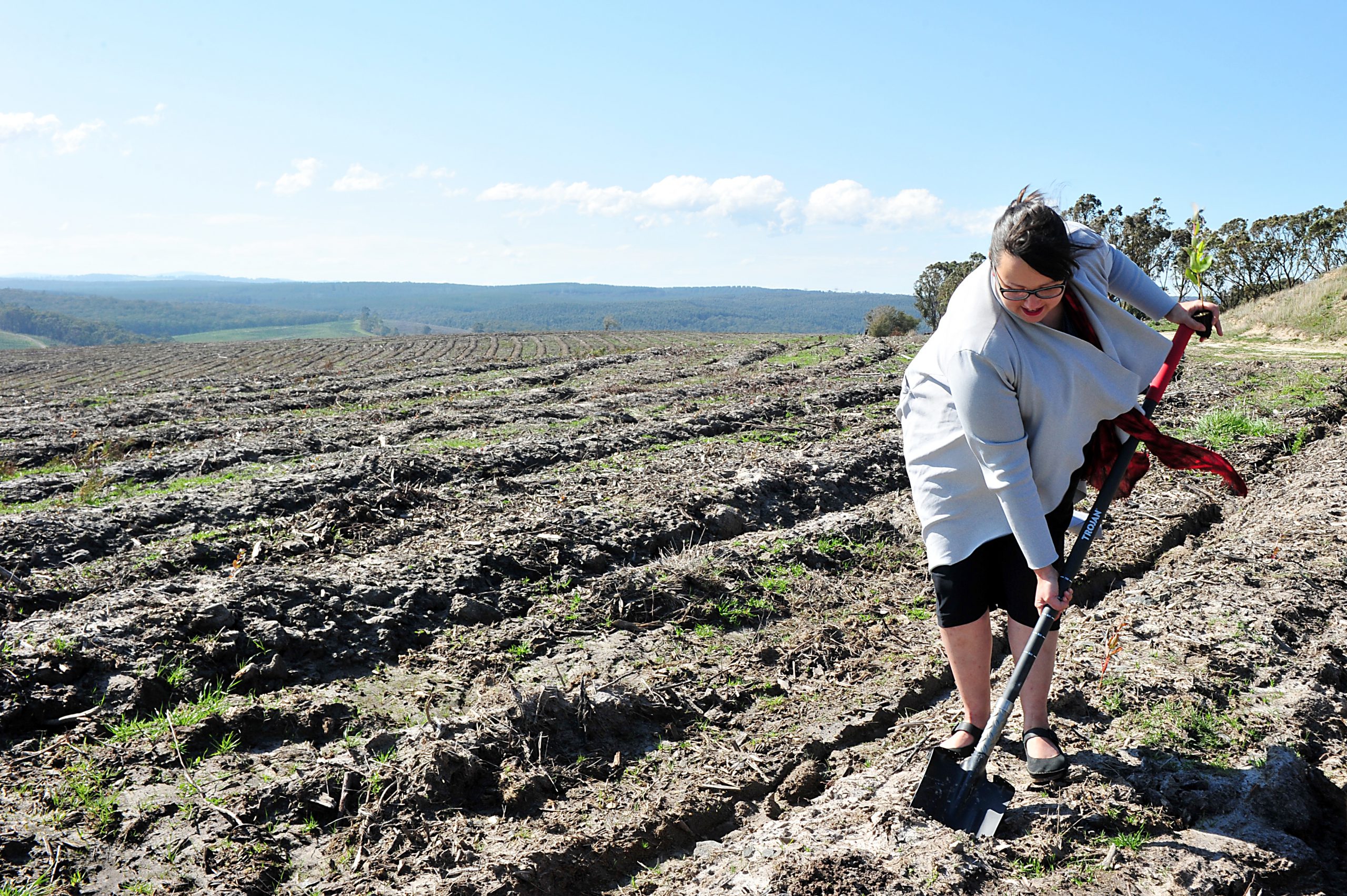 Michelle Slater
The first lot of blue gum seedlings have gone in the ground as part of a $110 million Victorian government promise to deliver native timber plantations in the Latrobe Valley.
More than 250,000 blue gums have been planted across three sites, including at Andersons Road near Yallourn North, on plantation land that what was previously managed by HVP.
Member for Eastern Victoria Harriet Shing said the government planned for another 250,000 trees to go in next year, ready to be harvested in about 10 to 15 years.
Ms Shing said the plantations would shore up pulp supply to Australian Paper's Maryvale mill, and provide industry-certainty in Gippsland's food and fibre sector.
It also means the government can fulfil its legal obligations to provide a certain amount of pulp and fibre to Australian Paper.
"This means we are providing a volume of pulp product to the market to make sure we can meet our legislative obligations to Australian Paper as well as managing the public estate," Ms Shing said.
"An increased reliance on plantation timber for pulp and timber products is a good way to achieve [this in a sustainable way]."
The plantations were part of the state government's 2017 budget promise to invest in Latrobe Valley timber plantations.
Ms Shing said the government had worked closely with landholders and stakeholders to identify the best sites for volume and crop and to avoid any involuntary land acquisitions.
She said the government's Timber Release Plan had "modified" the number and size of native forest coups but said plantation timber would provide the industry with certainty.
"We know there are towns and communities that rely on the success of this industry and investing $110 million is a good way to provide for supply certainty into the future," she said.
"We've had to balance the way we manage the public estate not just in plantations but in forestry and logging more generally. We are becoming smarter using technology, selective logging and taking care of biodiversity.
"We are also putting more resources into plantations so we have supply in pulp into the future."