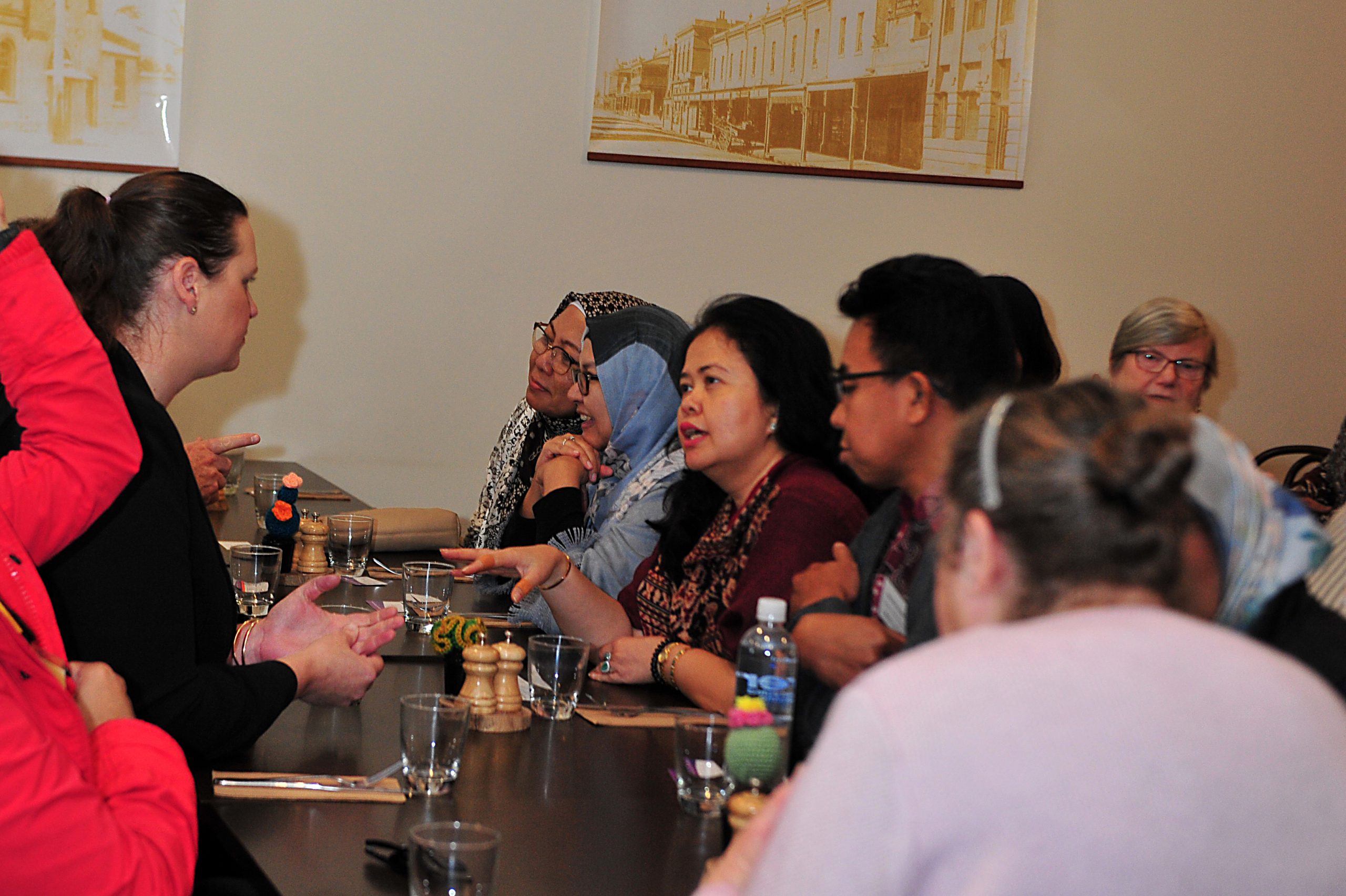 Michelle Slater
Morwell locals had a rare chance for a cross-cultural exchange with Australia's closest northern neighbour when a group of 25 Indonesian financial regulators came to town on Thursday.
The group had an informal chat about how ordinary Australians access and manage their finances as part of a plan to boost financial inclusion for women back home.
The visitors were keen to hear how locals use banking apps and cashless services, as well as access social welfare, health care, Centrelink, superannuation, mortgages and housing affordability.
Delegates included high ranking officials from the offices of the Indonesian vice president, central bank, economic affairs and finance ministries.
They were in Australia on a Commonwealth-funded short course hosted by the Monash Business School and the Australia-Indonesia Centre.
Social assistance policy working group chief Ibu Kusumastuti is working on a national plan to reduce the acceleration of poverty in Indonesia and had a chat with a local Centrelink recipient.
"I've learnt that regulation in Australia is clear and people are literate about the regulations. You are a developed country with a mature system, clear regulations and people are financially included," Ibu Kusumastuti said.
"You have very good social protection, not just for the poor, but for everyone. I think that when I talk to people in Australia, they are happy with what they get.
"But I also assess that not all are in a good condition but the government will help you as you can go to Centrelink," she said.
Ibu Kusumastuti said women were largely excluded from financial services in Indonesia but there was a push from government to improve and provide better access to financial institutions. She said the government was providing incentives and social assistance for people to open bank accounts.
Monash Business School director of engagement Edward Buckingham said Morwell provided a perfect microcosm of an Australian regional economy with mining, engineering and farming.