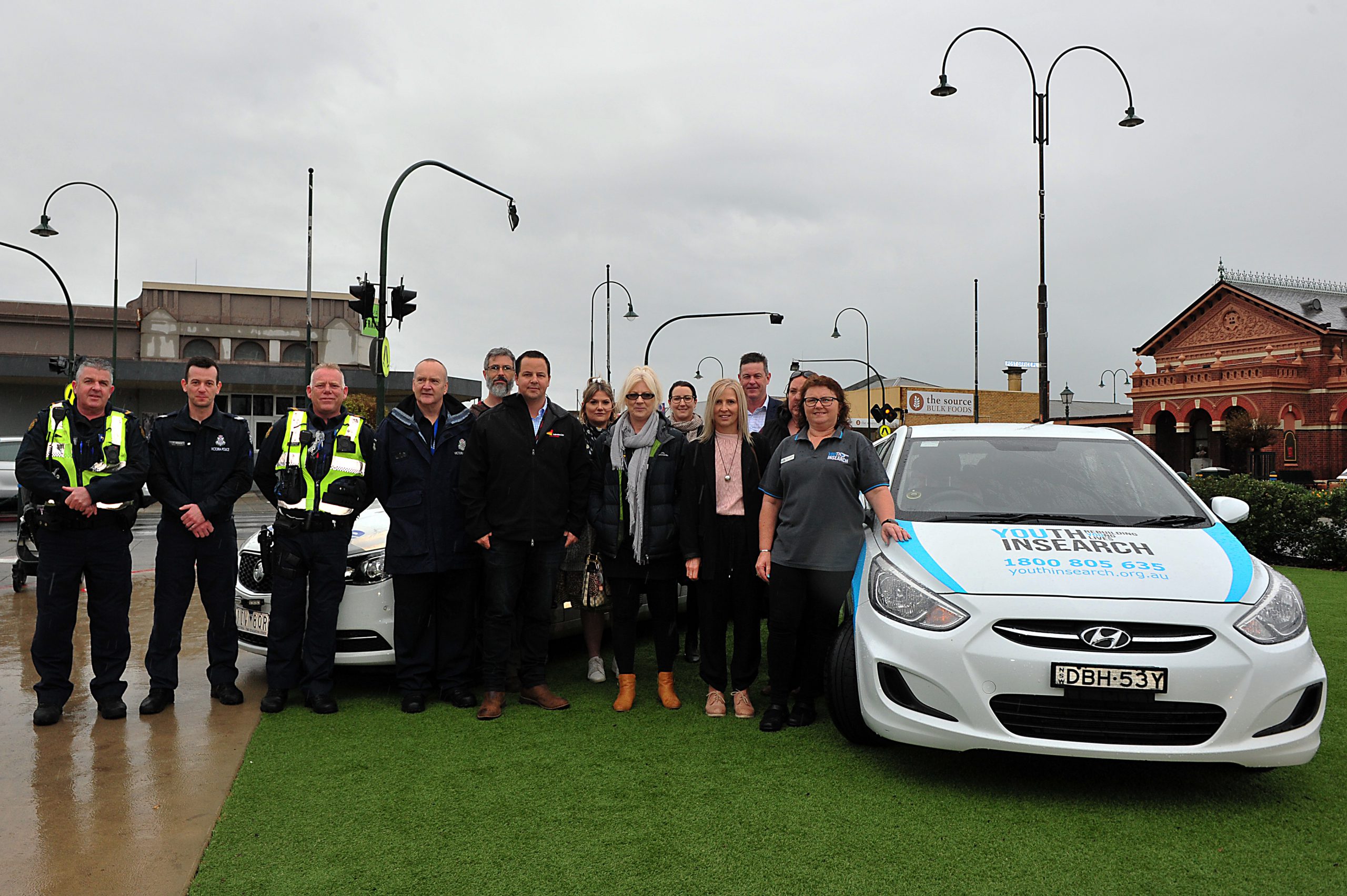 Michelle Slater
Traralgon's disengaged young people are being offered a friendly face to talk to at Stockland Plaza with a new service to try and reconnect them back into the community.
Project Empower is a joint venture between Youth Insearch and Stockland Plaza where community members can have a chat with a project coordinator one day a week at a stall inside the plaza.
The youth engagement project is part of a raft of intervention programs in Traralgon, which also includes the deployment of PSOs and a CCTV live link from the plaza to the police station.
Youth Insearch state coordinator Sharon Schofield said she had been at the plaza for the past fortnight and already people had come and opened up to her.
Ms Schofield said Project Empower was a peer-to-peer weekend mentoring program for people between 14 and 20 with issues ranging from trauma, drug and alcohol or low self-esteem.
She said Youth Insearch had been operating for the past 35 years and had helped about 30,000 young people.
"We don't go flying foxing or canoeing. We do things like communicating and talking about the importance of self-esteem and the different types of families we come from," Ms Schofield said.
"We are changing negative coping mechanisms into positive ones. They often say to me they just want to get back to school or back to work but don't know how to go about it."
Member for Morwell Russell Northe was at Stockland for an official program launch on Friday and said he knew there had been complaints about "unsavoury" behaviour around the town centre and plaza.
He said the CCTV livestream, extra security patrols and new youth engagement project would pick up these behaviours and link people into services.
"People are proud of their community and they want to be able to walk down the street and not be subject to abuse or witness incidents," Mr Northe said.
"This is to say to the community more generally there is a lot of work being done and a lot of organisations involved and we are trying to make a positive difference."
Mr Northe said the PSOs would be a "positive tool" in the community.
"They play a vital role. They are not there to pull a big stick on people. They are there to talk to and engage people, not just ignore young people. They're trying to support them," Mr Northe said.