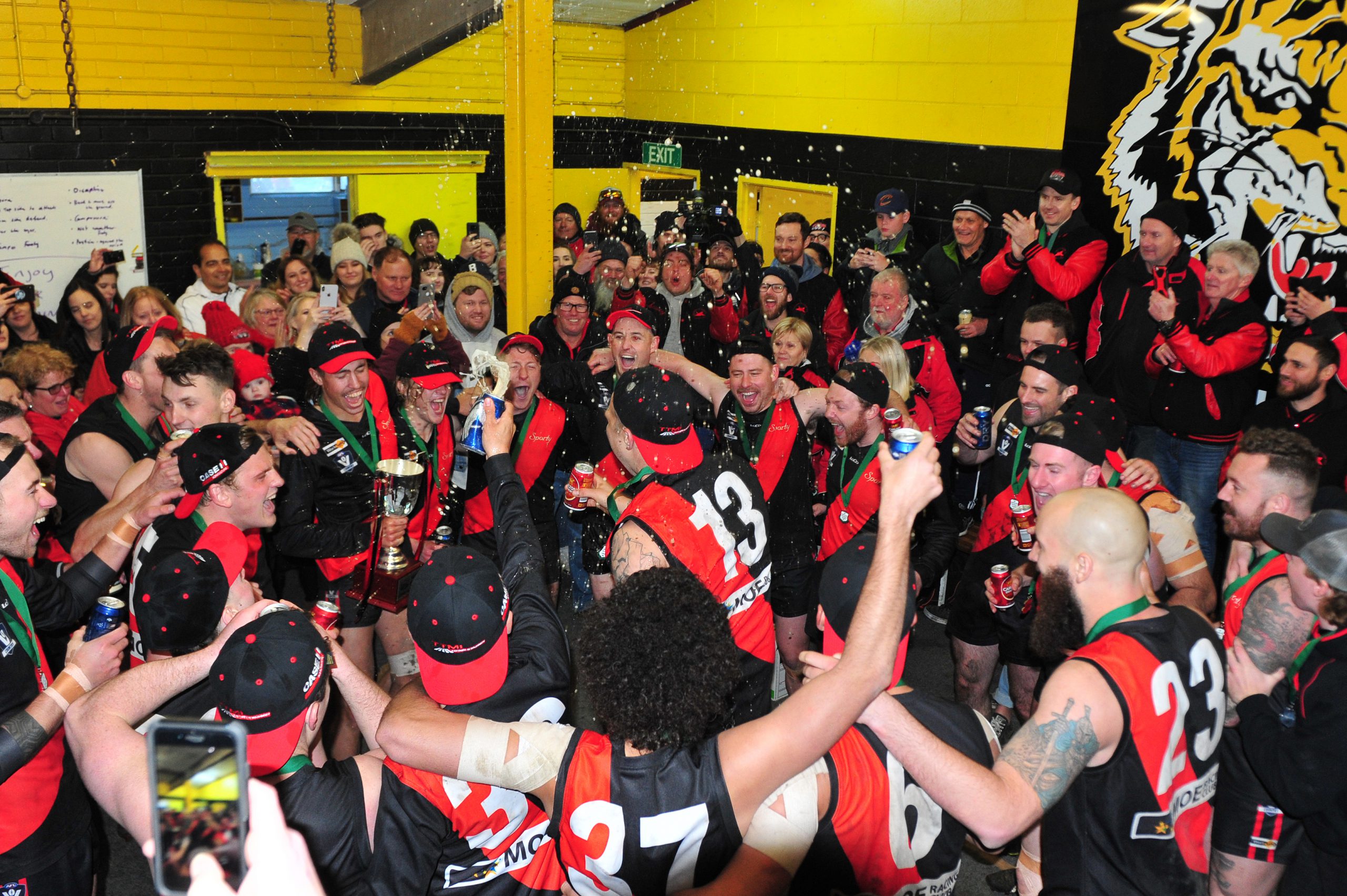 FOOTBALL

MID GIPPSLAND
Yallourn-Yallourn North claimed the MGFL premiership and completed the perfect season by withstanding the first-half charge of Hill End to secure the flag, 9.16 (70) to 5.8 (38).

In so many ways the contest could be likened to the story of David and Goliath. Yallourn-Yallourn North, the Goliath, had taken all before them in season 2019 and boasted a superb spread of talent with two of the league's best focal points in front of goal.
Hill End's dream year was to be tested by the best, and although they already had three attempts to beat the Bombers during the season and fell short, the Rovers felt they had learnt enough and improved enough to win when it counted most.
In extremely windy conditions Hill End opened the game looking like they belonged, comfortably immersed in the pressure of a grand final that had eluded them for nearly four decades and applying the necessary pressure to hold a slender two-point lead at quarter-time.
It was in the second term that the Bombers started to assert some control, with inaccuracy proving to be their biggest concern, adding just two goals from their nine scoring shots while keeping the Rovers to a single major.
The Bombers' team effort and commitment to the one per cent areas in the game started to make the world of difference as the game went on.
The relentless pressure, tackles, smothers and the shutting down of options for the Rovers dried up their opportunities in front of goal for all of the third quarter and most of the last.
The Rovers' chance for their first premiership since 1981 had come and gone but they never gave up.
It should also be known that this Hill End team is far from a flash in the pan with almost every player signed for season 2020 and the likelihood they will also have coach Mike Santo back as a player.
"[I'm] very proud of the boys' efforts. Hill End really come at us in the first half and were up for the contest," Bombers coach Barrie Burnett said.
"It was very hard for both teams in the windy conditions and I think they adapted to it better than we did early on.
"We just knew they couldn't sustain it for four quarters so we kept in the game and broke it open in the third quarter. [There were] some great individual performances but it was a team effort in the end and we are just stoked to go undefeated in the ones and twos and bring the cups home."