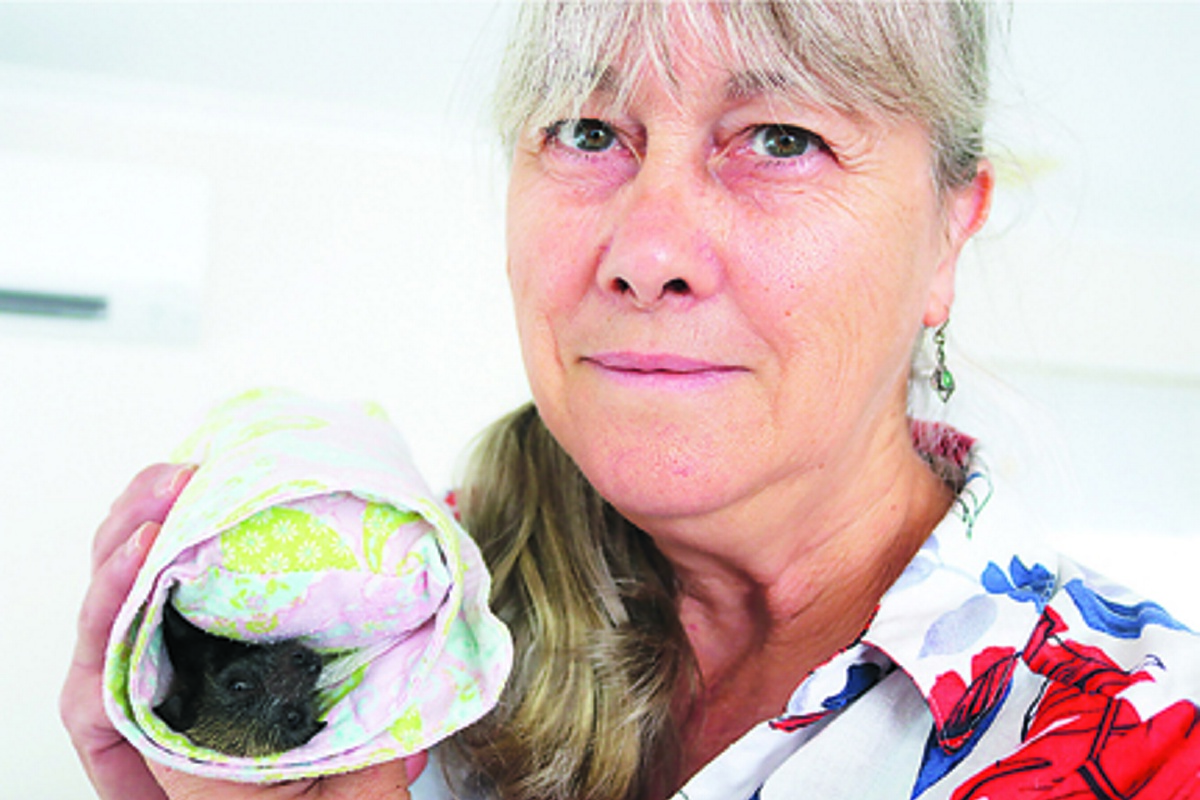 Michelle Slater
Backyard orchardists may be forced to use wildlife-friendly fruit netting under proposed changes to Victoria's Prevention of Cruelty to Animals laws.

The draft recommendations to changes in animal welfare regulations also include a range of issues such as trapping, transport, mulesing, rodeos and scientific procedures.
Sale-based flying fox carer Lynne Amore said amended fruit netting laws could not come soon enough after wildlife carers had been pushing for reforms for the past decade.
Ms Amore took in 50 grey-headed flying foxes caught in fruit netting last summer, including two major rescues in Traralgon and eight rescues from a single tree in Bairnsdale.
She said the threatened species was being forced to search for food in backyard fruit trees as a lack of flowering eucalypts in the bush was diminishing their food supply.
"Some of the injuries from the older-style netting is just awful. Putting up this netting is a very cruel practice and it's justified people should be fined if they continue to do this," Ms Amore said.
Under the proposed changes, fruit netting must be white and the mesh must be less than five millimetres at full stretch — or less than the width of a finger hole.
Ms Amore said flying foxes got caught up in loose netting which tightens and tears into them when they struggle to get out, causing horrific injuries.
She urged locals to think about changing over to wildlife-friendly netting heading into spring and then ensure it was secured tightly so animals could not get trapped.
"People need to check their netting morning and night, as some animals hang for days in agony, it's a slow and cruel death," she said.
"If someone was seen beating their dog in the street people would be in uproar, but if they net their trees like this then people think nothing of it."
Ms Amore said Gippsland's grey-headed flying fox population was at a crisis point, after colonies in Maffra and Bairnsdale took a hit when thousands of animals died in last summer's extreme heat.
She said a combination of netting, land clearing and drought was taking its toll and some animals were now wintering in Traralgon and Drouin searching for new sites.
"The outlook is not good. Carers are expecting a bad summer. Our next generation of bats is dying, we are already getting juvenile bats coming into care," she said.
"Flying foxes are our tall tree pollinators. We have a number of species we are watching and if one of these reach a tipping point then everything is out of balance."
Ms Amore said locals should not handle an injured flying fox unless they were vaccinated against the rare Australian bat lyssavirus and to call Wildlife Victoria in an emergency.
To make a comment on the proposed animal welfare reforms, visit engage.vic.gov.au/prevention-cruelty-animals-draft-regulations-2019.
Consultation is open until Thursday, September 26.