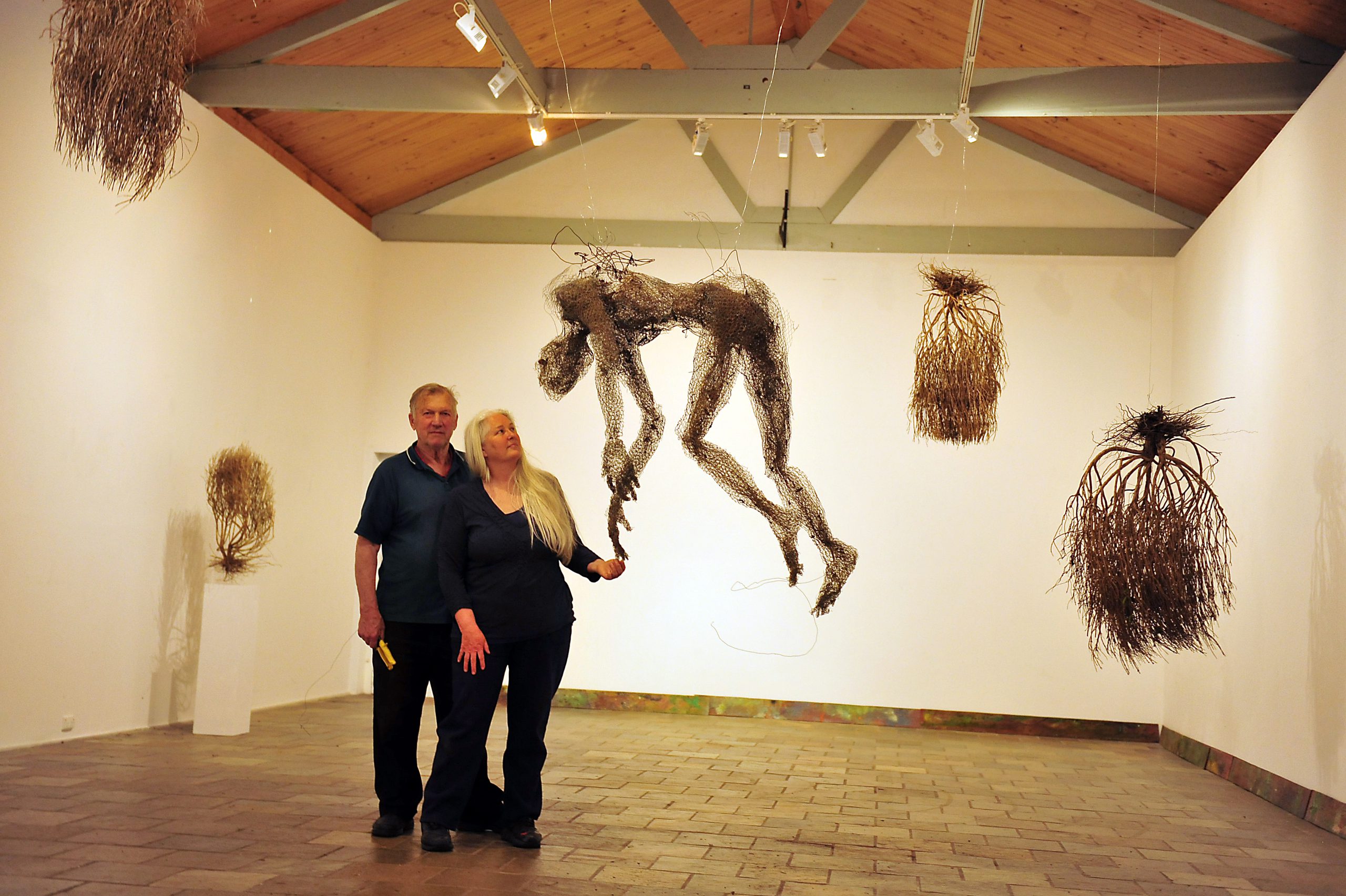 Michelle Slater
An exhibition exploring the balance between male and female as well as the natural and human world is on at arc Yinnar.
Mornington peninsula based artists Caroline Graley and John Noordennen have returned to Yinnar to team-up in a joint exhibition titled Cosmic Garden featuring sculpture, painting and drawing.
This is the third time Ms Graley has exhibited at arc, and was also a part of this year's Gippsland Sculpture Exhibition.
"The space is lovely and we can spend days setting up here, it's a very supportive community and this is an amazing community resource and generous in spirit," Ms Graley said.
Ms Graley and Mr Noordennen have been working collaboratively for the past 20 years, and met each other while life drawing.
Ms Graley said she usually works on large-scale outdoor steel sculptures on water, but this show was a lot more symbolic, examining the dynamics between male and female.
One of the installations features two large circles with central mirrors, representing the earth, and human-kind.
Another sculpture features a life-sized female figure made from compressed wire hanging among up-ended bushes suspended in space.
"It's about looking at things from a different point of view, it feels like grief and loss, and a loss of contact with our earthliness," Ms Graley said.
Ms Graley said trauma and loss first inspired her to take up art where she could channel her pain into making contorted figures out of clay.
"Pain and emotion were a driver, I found it helpful to make art and all the feelings I could not express elsewhere," she said.
Cosmic Garden opened at arc Yinnar on Saturday and will run until October 27, to coincide with Open Studios Latrobe.