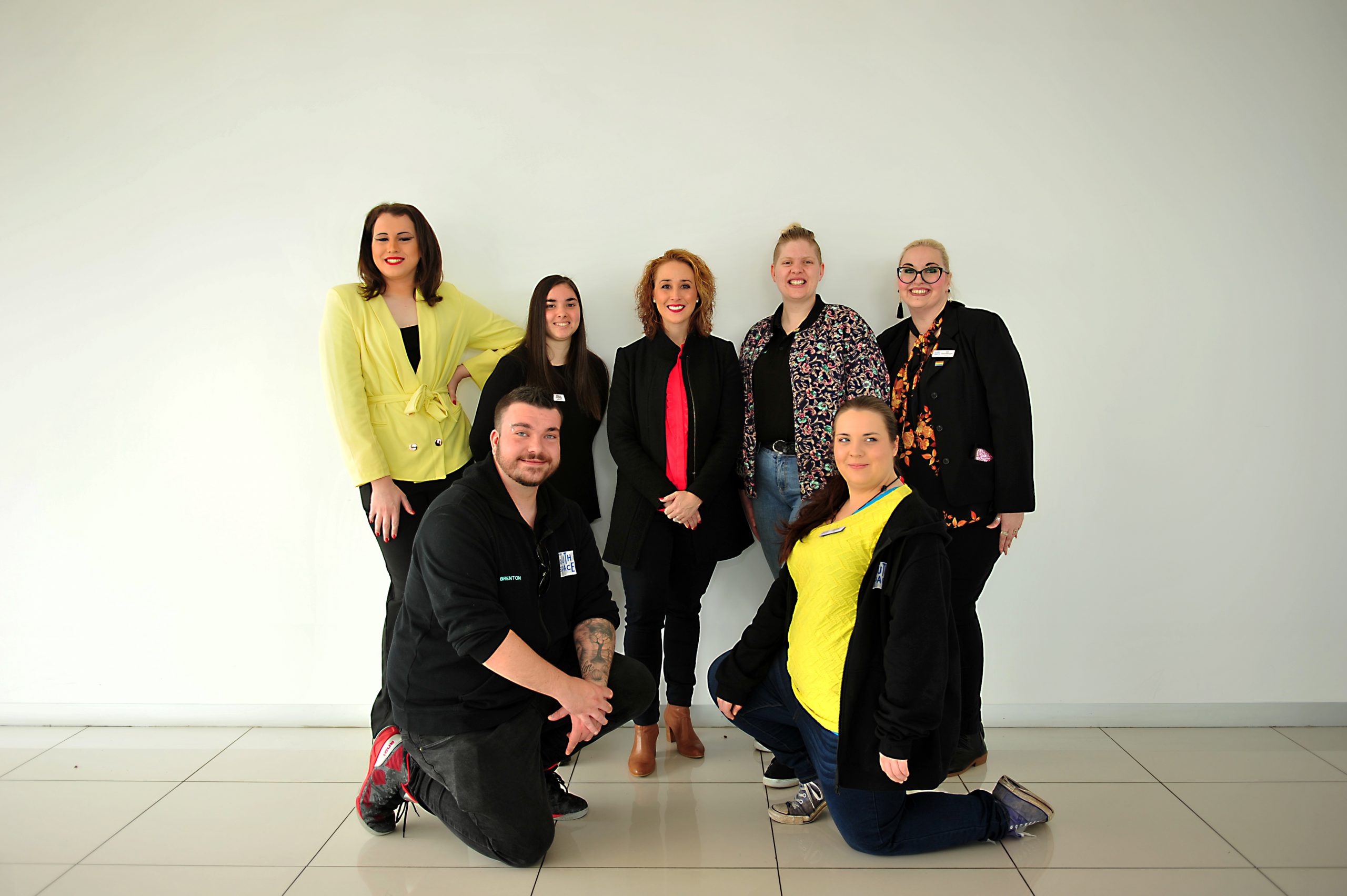 The Latrobe Youth Space unveiled the site for its new home yesterday, almost a year after the collective started its operations.

The new site is a large open building with an upstairs area and room for the growing number of young people enjoying the space.
The Latrobe Youth Space is currently operating in Mid Valley shopping centre and has connected with more than 6000 young people around Latrobe Valley.
Renovations could include a mezzanine area, elevator for access to the second floor, a kitchen, showers for homeless youth and have the ability to stay open much later than its current site.
Minister for Youth Gabrielle Williams said the new space was unique in its scale.
"The opportunity for [youth] to feel like they belong in our community is really important to making sure that we're not only creating that next generation of leaders but that we're empowering young people to be leaders," she said.
Latrobe Youth Space manager Kylie Dubrich-McLoughlin was very excited
about what the space would mean for the community.
"It will mean huge amounts of expansion because we will be able to facilitate lots of different programs in this space and we won't be restricted by timing like Mid Valley because sometimes it is nine to five," she said.
The Youth Government committee deputy chair Taylor Kilpatrick said that the space will be great for youth in the community who want to enjoy a free space without judgement.
"People come to the youth governance committee with a program that they want to start, we sort through them and if it's great we start the program straight up and it makes Latrobe Valley so much better," she said.
Ms Kilpatrick said that she didn't find a space that she fit into until she came to the Latrobe Youth Space.
"I came here and was like yes, this is my home, I love it and everyone was so welcoming. It's like a big family now," she said.