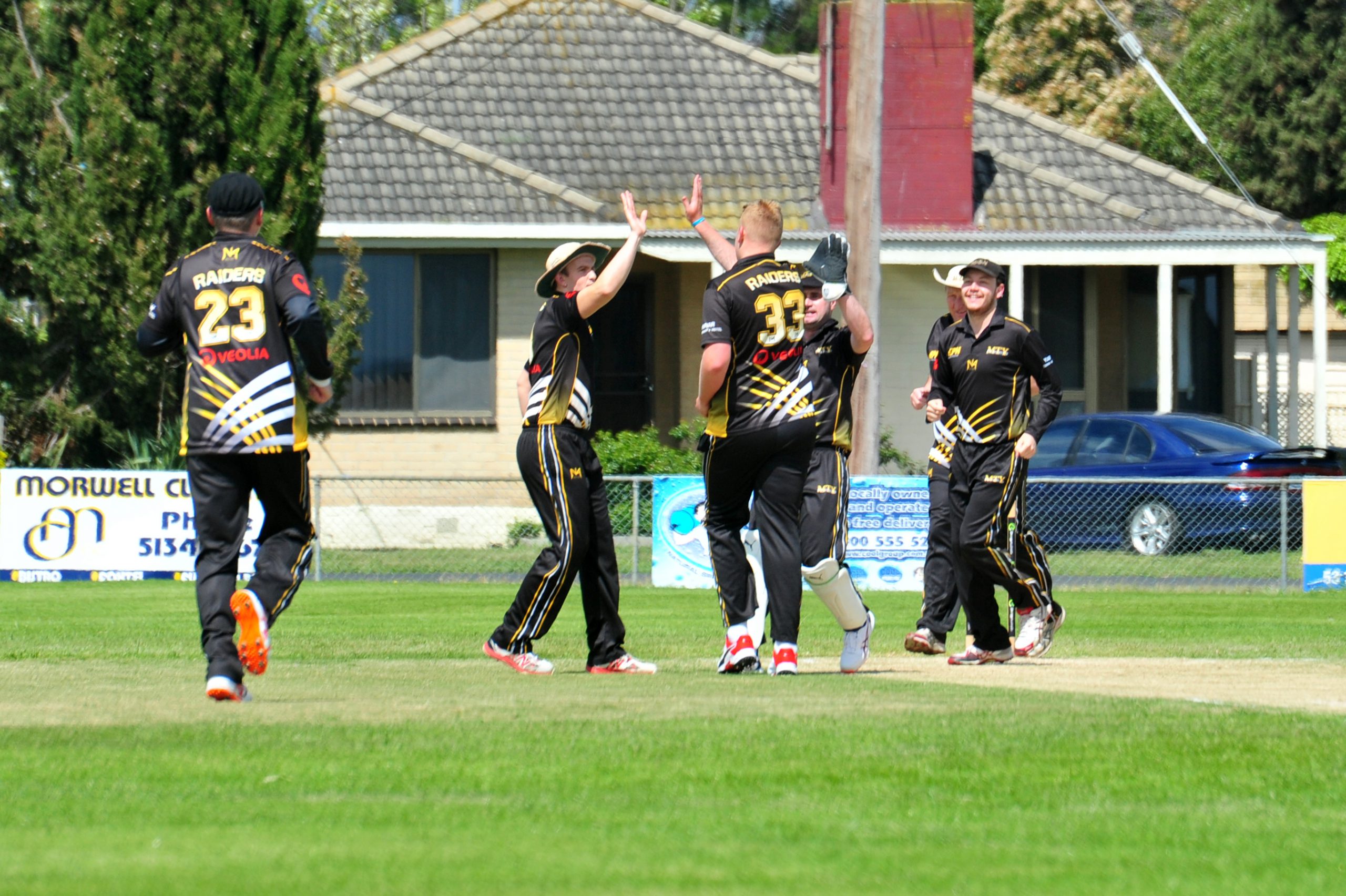 Dylan Arvela
LVDCL Premier A Grade

Churchill put in an indomitable batting performance to continue its perfect start to the season while both MTY Raiders and Mirboo North secured solid wins.

Churchill 5/302 def Morwell 6/207

Morwell won the toss and elected to bowl first at George Cain Oval. The call seemed to pay off for the Tigers, taking two wickets with just 10 runs on the board. It was all downhill from there, however, with Churchill captain John Keighran piling on a career-best 151 not out to steer his side to a mammoth 5/302. Keighran received solid support from his middle order with Brendan Mason and Ryan Harvey scoring 61 and 43 respectively. It wasn't a day to remember for the Morwell bowlers but Robert Webber did manage to take a coupe of wickets.

Webber (33), along with opening partner Mark Cukier (56), got the Tigers off to a solid start with a 96 stand for the first wicket while Dylan Day (38) and Jordan Campbell (46) also made runs in the in middle order.
Steve Warr was the best of the bowlers for Churchill taking 3/39.
After the match, Keighran downplayed his terrific innings, which came at a blazing strike rate of 125.83, citing how quickly fortunes can change in cricket.
"It was good not just for me but also the club," he said.
"I don't want to get carried away I guess, I want to move on pretty quickly and focus on next weekend because I don't want to get a duck.
"Things change from week to week so you just have to ride your luck while you have got it because things can turn pretty quickly.
Despite a perfect start to the season where the side has amassed 499 runs, just 37 have come from Churchill's top three. Keighran admits the top order are finding it tough two rounds in but he said the top order will change in the coming week.
"We are struggling a little at the top," Keighran said.
"Our whole batting line-up will change over the next four to five weeks as players from come back in.
"Most of the teams seem a little light at this time of year, we have managed to get a good start when I thought we might struggle so it is good to get a couple of wins."
Latrobe 9/147 def by MTY Raiders 1/149

After an encouraging first round win, the A-grade newbies Latrobe came crashing back to reality with the Raiders rampaging to victory.
Latrobe were not able to find any rhythm on its own deck with Raiders taking wickets at regular intervals. The hosts managed to get to 147 for the loss of nine wickets with Ronnie Chokununga (30) and Anthony Bloomfield (27) the main contributors to the total. Jack Howarth was the standout bowler, taking a stingy 3/15 from his allotted 10 overs.
Chris Stanlake grabbed the match by the scruff of the neck with an unbeaten 86. He was assisted by Michael Higgins (21) and Liam Maynard (13) with the Raiders claiming the win after one delivery in the 30th over.
Mirboo North 7/119 def CATS 107

Mirboo North opened its account with a good win over the bottom-of-the-table CATS.
CATS opted to bat first and Tinashe Panyangara did his best to justify the decision, top scoring with 34 runs. Callum Stewart (22) and Ben Julin (15) were the only other batsman to reach double figures for the Red and Blues with the side bowled out for 117 in the 44th over.
The Tigers' chase wobbled early with openers Cameron Le Page (3) and Jesse Giardina (7) getting dismissed within the space of a few balls. Shane Peters steadied the ship with 67 not out and though Jess Van Rooye (16) was his only partner to make more than six runs, Mirboo North managed to reach the total with 53 balls to spare.