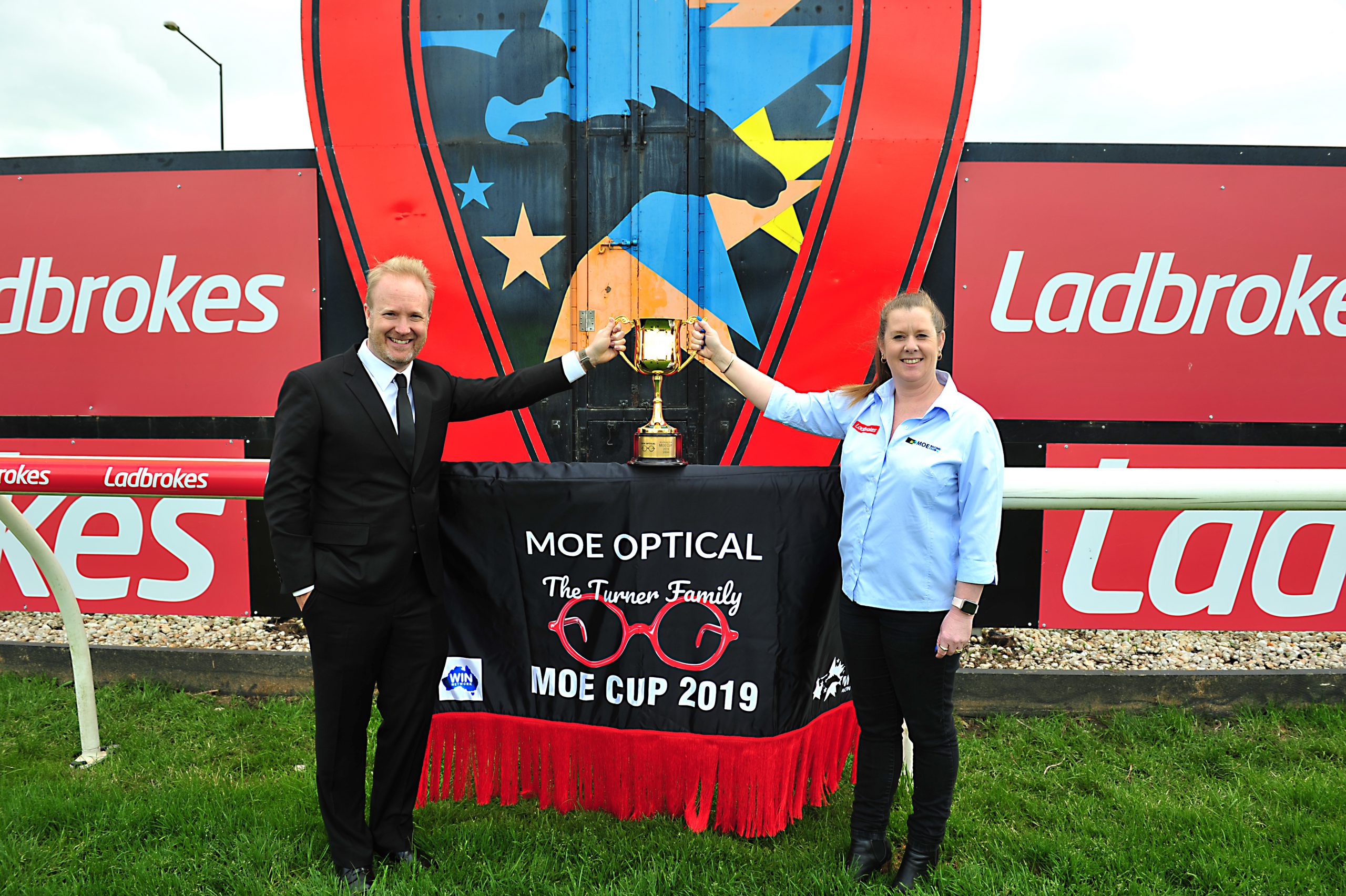 By Dylan Arvela
More than 3000 people are expected at Moe Racecourse on Thursday for the running of the 2019 Moe Optical Cup.

The day will feature a nine-race card, headlined by the $150,000 Cup (2050m).
Moe Racing Club has also bumped up the reward for the Benchmark 78 Handicap sprint, which now boasts prizemoney of $70,000.
MRC chief executive officer Shane Berry said he is expecting Cup Day to be a terrific event and hopes the community turnout in numbers to support it.
"Moe Cup is the dedicated race of the day," he said.
"It will be streamed right around Australia and seen in every pub and club in the country.
"It would look great if we were able to show off a good atmosphere and attendance.
"We will have some international runners and group one jockeys – the best of the best from Melbourne will be on our doorstep so all local enthusiasts should get on board."
Off the track, there will be plenty on offer for punters including the popular fashions on the field, while classic Australian band 1927 is performing after the last.
Mr Berry explained how plenty of preparation has gone into making sure the day has the best chance of being a success.
He said additional government funding has assisted the club greatly leading into this year's Cup.
"This event has been a work in progress for the last six months, it takes a lot of preparation to get these sort of things going," Mr Berry told The Express.
"We were approved for VRIF funding through the Minister of Racing which was massive as it helps make it more affordable and we can put on community things such as courtesy buses, entertainment and subsidised packages."
"It is very exciting to have 1927 performing live after the running of the Cup which will be fantastic.
"There are also limited entry, food and beverages packages and entry into the marquee which are still available."
The forecast is far from ideal for Thursday, however, Mr Berry remains optimistic of blue skies above and believes the quality of racing will be top-notch regardless.
"I have heard it is supposed to be 18 degrees, but Moe is a funny town when it comes to the weather – it might predict rain but it might go right round and over hill but we won't know until that morning," he said.
"Moe Racecourse is one of the best surfaces in Victoria and it will stand up rain hail or shine.
Fashions on the Field will be a popular part of Cup Day, with racegoers given the chance to show off their individual flair and style.
There are four categories including; women's racewear, best headwear, men's racewear and best couple, with a number of prizes up for grabs.
Registrations for fashions on the field open at 11am and close at approximately 12.15pm and it will be located in the courtyard, near the gate two entrance.
The registration table will be position in front of the fashions on the field stage, it is free to enter, however, all contestants must be 18 years or older.
Gates open at 11am, general admission tickets are $15 presale or $20 at the gate.
Nominations closed today with acceptances for the bumper meeting out tomorrow.