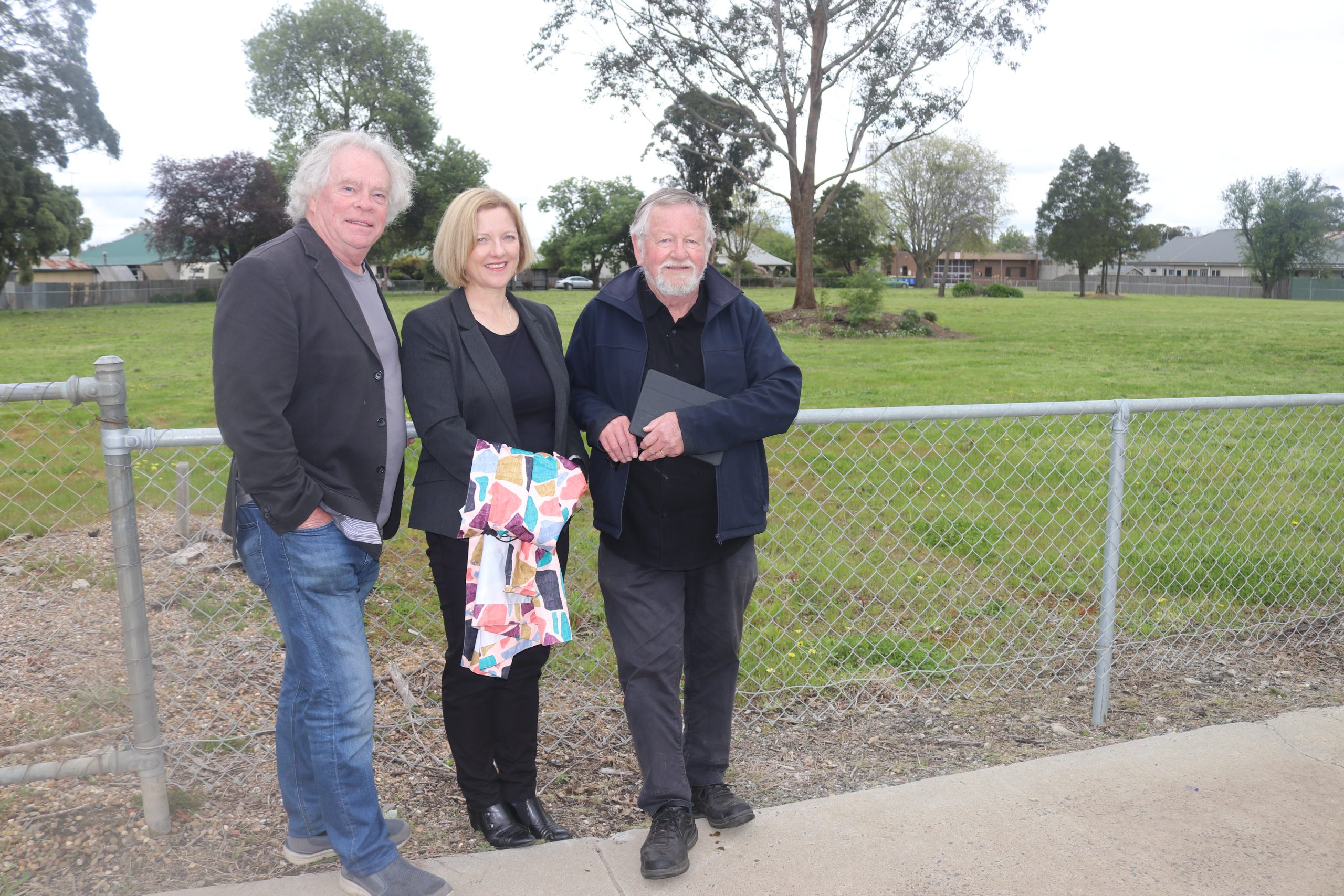 Michelle Slater
THE Yarragon community is celebrating a win after Baw Baw Shire councillors unanimously decided to purchase the former Yarragon Primary School site from the state government.

Yarragon and District Community Association president Roy Lindsay said he was "absolutely delighted" when the motion was passed at the shire's October meeting last week.
"I didn't get to sleep until 3.30am because the adrenaline was still running after the victory, this has been going on for so long," Mr Lindsay told The Express.
"The council has been wonderful working with us, credit where it's due. Yarragon is a special community, we are united, protective and proud town."
The community had been campaigning for the shire to purchase the vacant former school site on Rollo Street when the state government put it on the surplus land sales list in 2015.
Mr Lindsay said he had helped to co-ordinate the community effort to turn the land into accessible public space that could include open parkland, a dog park or a community hub.
He said open green spaces would become more crucial into the future with a major housing development slated for the town's east.
"This is a long-term plan. We will take advice from planners and the community will work through the process," Mr Lindsay said.
Council received two petitions with 584 and 244 signatures at its September meeting calling for it to purchase the land for the community.
Baw Baw had also received 104 responses to a public consultation process in December 2017, and another 96 respondents from another independent community consultation session.
Baw Baw mayor Michaela Power said council considered the budget impacts of purchasing the site, and would start negotiating a price with the Valuer General with a settlement at 180 days.
Cr Power said she hoped the process would finalise "sooner rather than later" so the community could take advantage of the space.
"The community has spoken and we've listened. The community has told us how important this site is to them," Cr Power said.