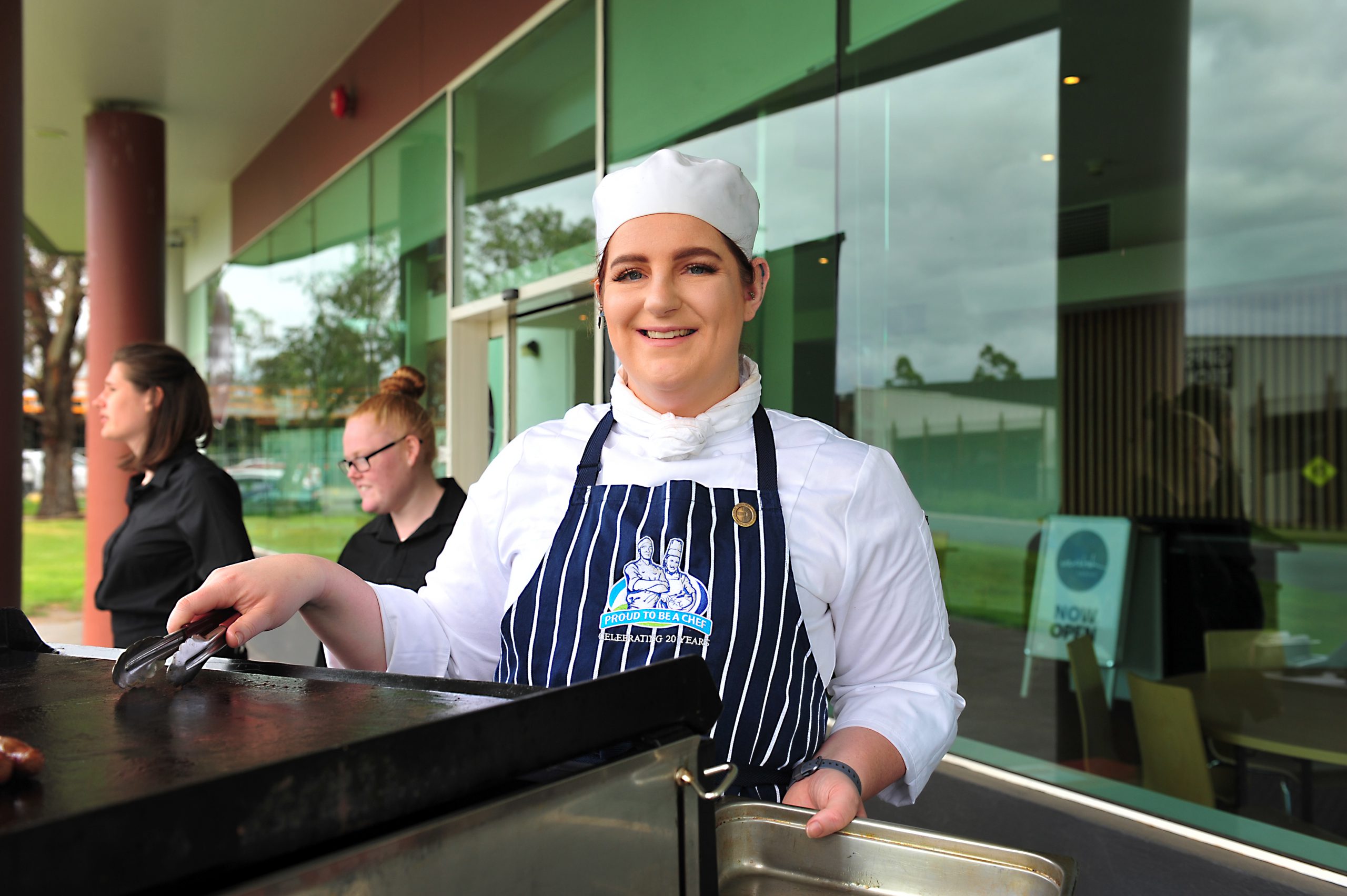 Tessa Randello
Two chefs from TAFE Gippsland will be Australian ambassadors at the World Chef's Congress and Expo in St Petersburg, Russia next year.

Apprentice chefs Darcy Nicoll and Brendan Woodroffe were chosen to be Australian ambassadors after performing well in competitions.
Last week, the TAFE's Waratah restaurant staged a lunch and sausage sizzle to raise money for Darcy and Brendan to attend the competition.
Chef apprentices, high school cooking students and hospitality students ran the luncheon.
Ms Nicoll served the barbecue at the front of the restaurant, but Mr Woodroffe missed the local fundraiser due to a good reason.
He was competing at the national AUSTAFE awards in Canberra, having secured his place as the best apprentice in Victoria.
Ms Nicoll said she was excited to represent Australia, but more importantly to represent regional areas.
"It's a massive honour, I come from a really small town, (so) it's not an opportunity that comes around very often. To get given this opportunity is crazy," she said.
"It will be good to get us on the map, we're lucky that we have such a good group going."
The two apprentices will not be competing in Russia, although Ms Nicoll said it would be a valuable experience.
"It opens the door for us to
compete in the future on a more international level," she said.
The World Chef's Congress and Expo is a biannual event, with 12 Australian students selected to be ambassadors for the competition.
TAFE Gippsland culinary studies trainer Kellie Fraser said that it was an honour to have two students representing the region.
Ms Fraser is also the Australian Culinary Federation mentor for young chefs and will travel with Ms Nicoll and Mr Woodroffe to Russia next year.
She said the students are about halfway to their ultimate fundraising goal.