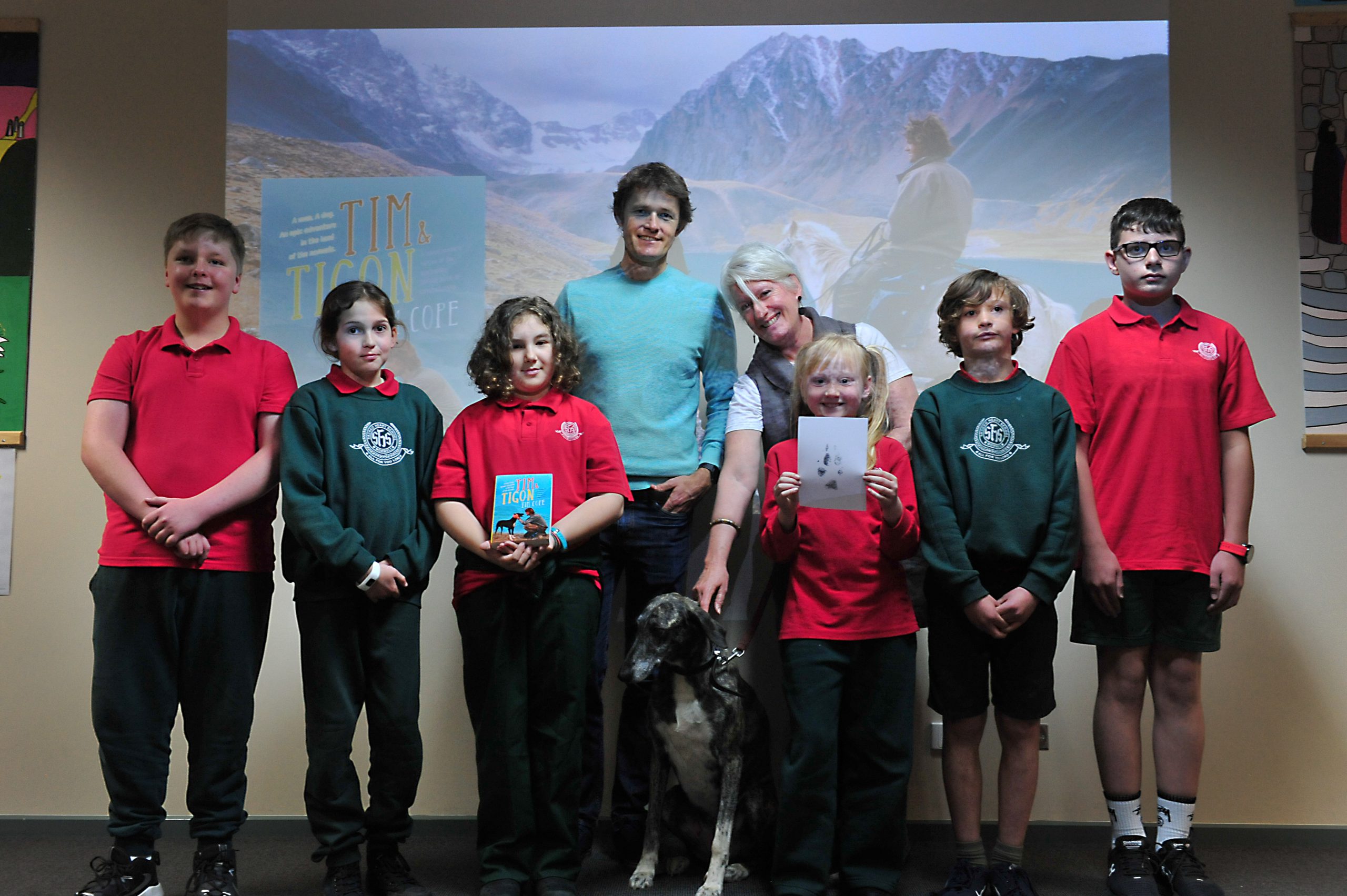 Tessa Randello
Tim Cope has been to some of the most deserted corners of the world, but came home to Gippsland to kick off his new book tour.

He set off for an 18-month-long trek in 2004 from Mongolia to Hungary on horseback, a trip that ended up taking three-and-a-half years.
His companion during this gruelling journey was a curious and friendly dog called Tigon.
The pair lived off the land and learnt from the locals on the 10,000 kilometre adventure. On Monday, Mr Cope returned to Sacred Heart Primary School in Morwell to share his experience and stories with the students.
He said growing up in Gippsland connected him to nature.
"It's very special to be here especially at the start of the tour back to the place that inspired me," he said.
Mr Cope said the area had a big impact on his identity.
"I think it was actually growing up here in Gippsland that spawned that sense of adventure," he said.
Mr Cope decided to go on his trip after studying as a wilderness guide in Finland when he was aged 19.
He came across Mongolia on his travels and fell in love with the simple life its people led.
He told the students of Sacred Heart stories of his travels like the firecrackers he would have to throw outside his tent to keep the wolves away at night and the locals helped him tie up his horses correctly.
Many of the stories focused on Tigon, whose curiosity and adversity inspired him to write a new version of his book On the trail of Genghis Khan for a younger audience.
The youth-focused book is titled Tim and Tigon.
"Well, Tigon passed away two thirds of the way through writing the book so what I thought was going to be a tour with him changed and ended up being an ode to him," Mr Cope said.
He said that Tigon's personality had a lot of values kids could learn from.
Tigon's offspring Pippa and her owner Liz Tyler also went along to the school as part of the visit.