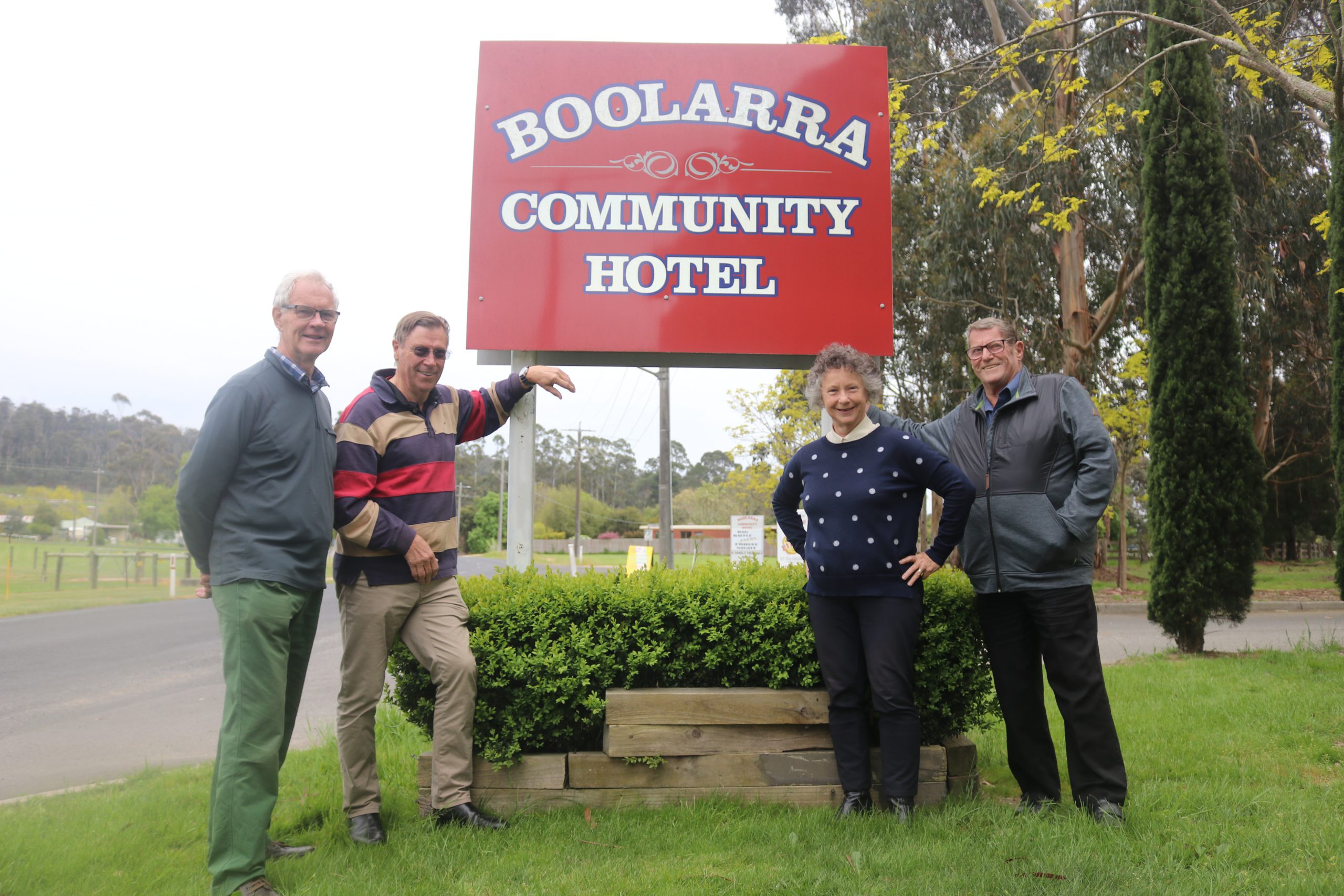 Michelle Slater
The Boolarra Community Hotel is facing imminent closure and townspeople are urgently being invited to lend a hand to keep it open with a swag of volunteer roles up for grabs.

About 100 locals turned up to a public meeting at the pub last week to discuss ideas how to keep the community-owned asset open and get the books in the black.
Boolarra pub volunteer Peter Devonshire is calling out for people to put up their hands to volunteer on a range of roles including bar work, maintenance, cleaning or providing financial support. "We wanted to engage community support for a new strategy for the hotel based upon volunteerism and tighter cost control," Mr Devonshire said.
"We have listened to the community's concerns and we want to see how we can turn it around and move forward."
The local watering hole has at times been struggling to stay afloat since community members threw their hat into the ring to buy shares when it went up for sale in 2016.
The pub had been through a few different managers and kitchen mangers, and along with inconsistent patronage and costly overheads, it has not been financially sustainable. The community hotel has been helped along by some core volunteers running pizza nights since the kitchen closed in June, events planning and maintenance.
The pub also enjoyed the success of hosting this year's Tom Curtin country extravaganza, Boolarra Folk Festival gigs, open mic nights and visitors using the free campgrounds.
The events committee is also planning another Tom Curtin appearance next year, and is expecting bikie, campervan and horse riding groups to converge at the hotel at different times over summer.
Mr Devonshire said he hoped the pub could be steered by volunteers until a new lessee took the reins.
"This is not a long-term solution, just until a lessee can be found. We still have paid staff, we just need to supplement them and we want to preserve jobs, if the hotel closes there will be no jobs," he said.
"We need to ensure it stays open as if it closes down it will become less attractive to lease and we will still need to pay the overheads."

To volunteer, email peter@devtree.com.au, or boolarracommunityhotel@gmail.com.