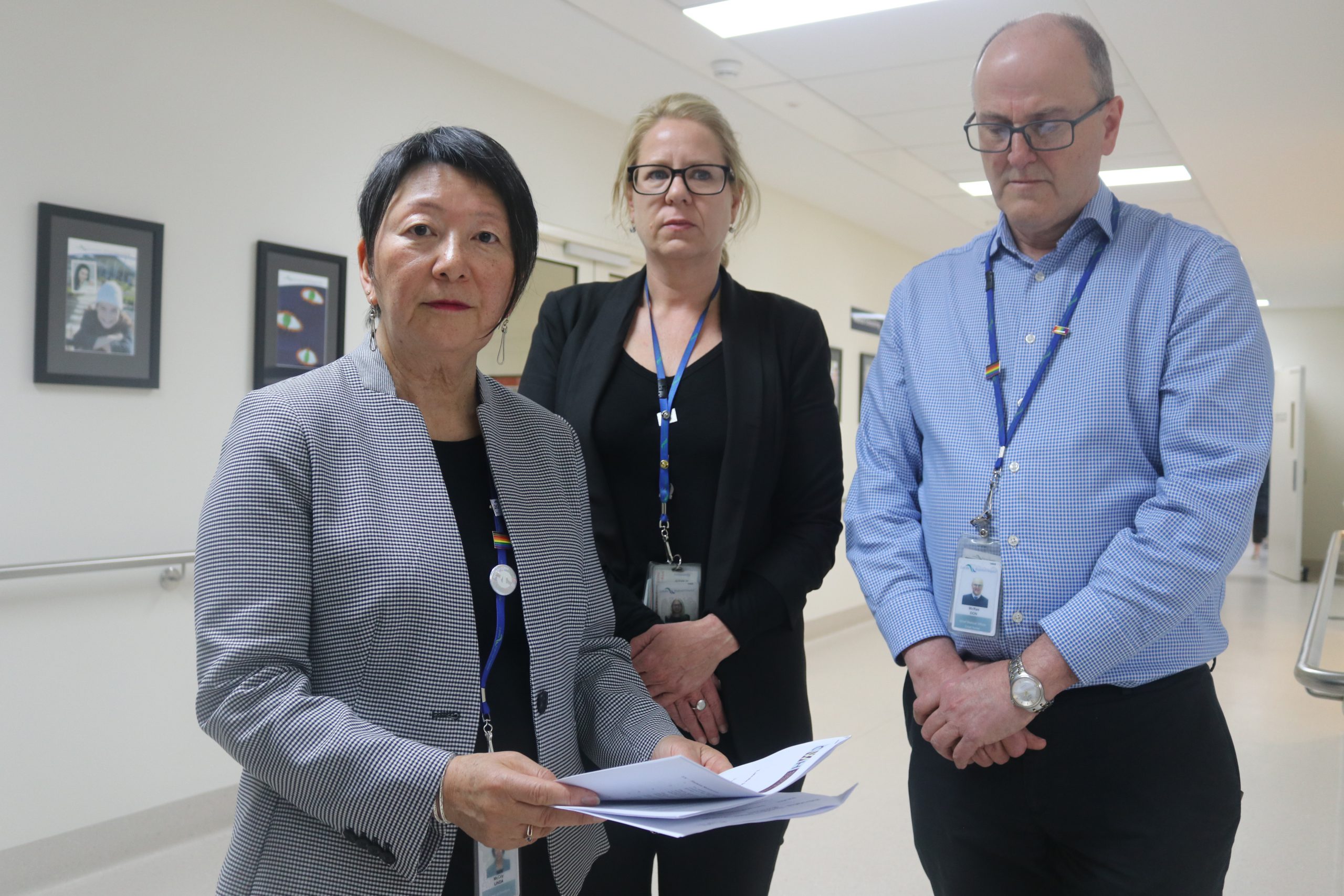 Michelle Slater
Latrobe Regional Health has formally apologised to its mental health staff after a workplace culture review revealed bullying and lack of leadership from senior staff.

A Mental Health Service Workplace Culture Review found "several cases would meet the Fair Work Act definition of workplace bullying and one matter would constitute sexual harassment".
It also found that roster shortfalls at Traralgon's Flynn unit resulted in a "higher proportion of junior staff working with the most acute patients with limited supervision from more senior staff".
The report, which was released to the media last Thursday, was conducted by an independent consultant which passed down 13 recommendations to support welfare and staff safety.
However, the Health and Community Services Union, which had previously made a submission into the review, has rejected a couple of key recommendations and will continue to monitor the situation.
LRH board chair Linda McCoy stressed that patient care had not been compromised, rather the working environment had made it "a bit harder" for staff to do their jobs.
"We apologised for the lack of senior leadership, there's obviously a problem we've created and we've apologised for that," Ms McCoy said.
"We became aware that some of our staff were not feeling supported or safe. Staff are our biggest asset and we need to protect them."
Consultants had carried-out confidential interviews with 77 staff members from seven LRH mental service sites.
Staff rated the culture at Korumburra and Wonthaggi as very poor to poor due to a lack of senior leadership, poor communication with staff unsure who to report issues to.
Ms McCoy said the board had instructed the executive to establish an action plan to address these issues in consultation with staff and unions.
"It's bad, but we know about it now, we will do something about it. Because we know about it, we will be keeping an eye on it, it's very critical for us," Ms McCoy said.
Ms McCoy said they would carry-out all 13 recommendations, such as engaging an independent monitor, and providing mandatory safety training and extra support for junior staff.
"We are definitely monitoring this, this is not a report that will sit on the shelf, this is something we are using to make sure from now we will build a safer environment for our staff," she said.
"We will make sure these reports are put through a clinical quality committee and every month we expect will expect the executive to present updates of progress made."
LRH chief operations officer Don McRae said that although the review was done in-confidence, he would encourage staff to come forward to make formal reports.
HACSU state secretary Paul Healy said he was sceptical if this latest review would change established behaviours, as members had been raising these complaints for the past decade.
"These issues have been long-term and it's time they either fix the issues or get out. It's unfair the community has such a dysfunctional service," Mr Healy said.

"The mental health system is already under-funded with high rates of staff vacancies, and treating people badly in country towns is unacceptable."