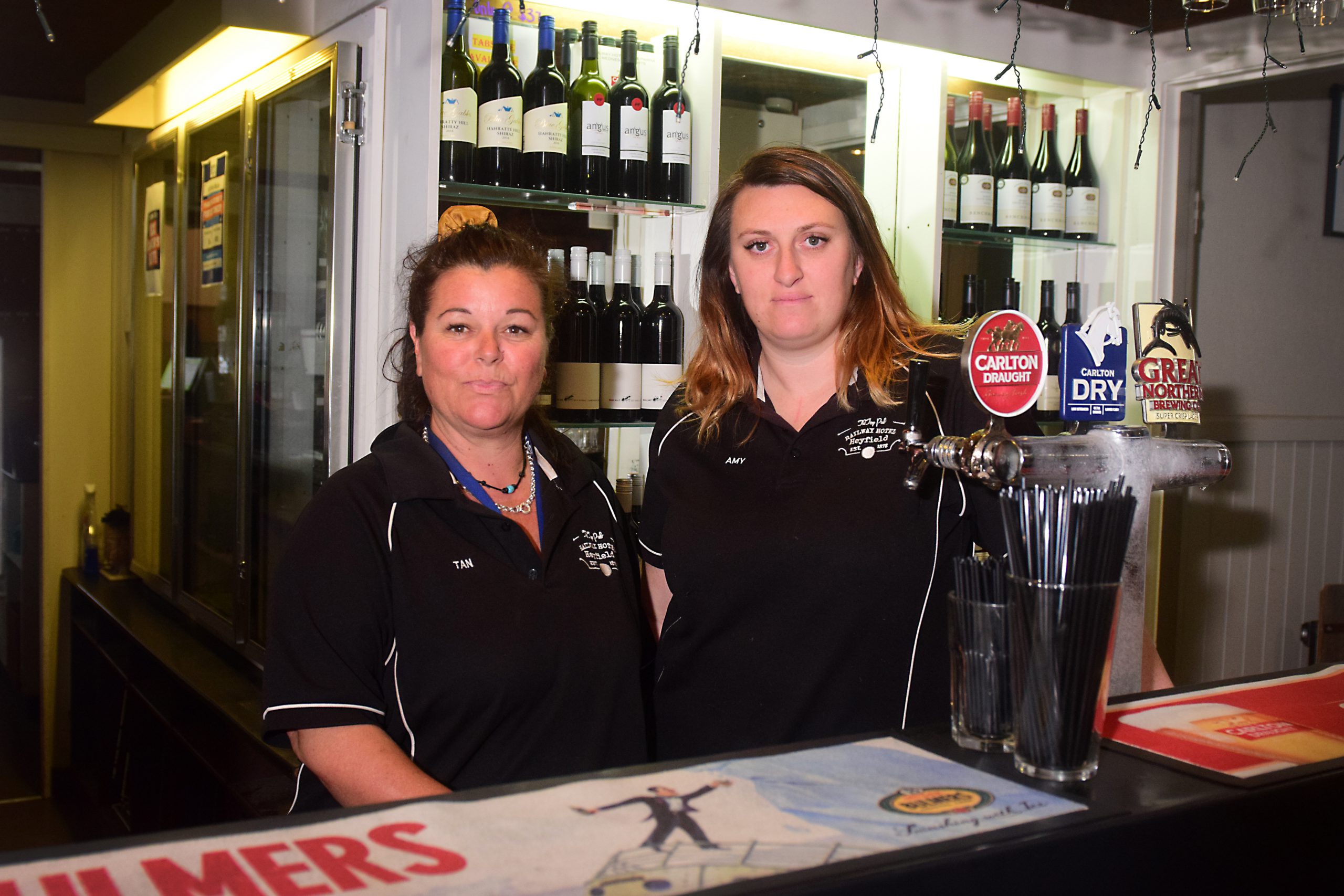 Kate Withers
COMMUNITY

In the wake of the news the logging of native timber forests will be phased out by 2030, the tiny township of Heyfield is littered with questions about the future.

The home of Australian Sustainable Hardwoods, where 170 people are employed, Heyfield is a town steeped in logging history.
Railway Hotel worker Tan Radford said visitors to Heyfield would be hard-pressed to find a resident who didn't have ties to the local logging industry.
"You could just name so many family names off the top of your head that are all in the logging industry and have been in it for generations," Ms Radford told The Express.
"My father-in-law actually started logging up near Noojee with the horse and cart and he started working for his dad when he was 13. It's a proper timber town."
Ms Radford, who has lived in Heyfield for 42 years, said the most common reaction to the state government's reaction so far was one of "shock".
"We really can't believe it," she said.
"There's just a sense of are they really going to do this? Are they really just going to shut down native logging like that?"
Residents, she said, were also tinged with fear about what the end of native logging would mean for the town during bushfire season.
"What do they expect is going to happen? Bushfires, that's the main concern. They're huge around here," she said.
"The past couple of years it's been horrible. Almost every year we're told it's going to be the worst year and it's only going to get worse.
"And if they're worried about the endangered species up there … they'll be in more danger now."
Railway Hotel manager Amy Cassidy said the business, and others just like it, would be directly impacted come 2024 when native logging starts to wind-up.
"We've had three German blokes staying with us for the last three months who have been working at the mill," she said.
"We've also had people from Melbourne, someone from Asia … they've all been staying with us.
"When they have people come down for business meetings they also stay here. The workers are here every Friday and most of the locals come here for family dinner."
Ms Cassidy said there was an air of disappointment among pub regulars who felt Daniel Andrews had "cheated" them by not visiting Heyfield.
"You're making all these calls about a town that you've never once [been] to … it's gutless really," she said.
"I'd like to get [the Premier] down here to the pub and have a beer with the locals."
She was, however, "hopeful" about the future of Heyfield.
"I think this community is very resilient. If something goes wrong, everyone chips in," she said.
"But it's the uncertainty of not knowing what will happen. They all support each other and I do think we'll be right. It's literally like a family here."