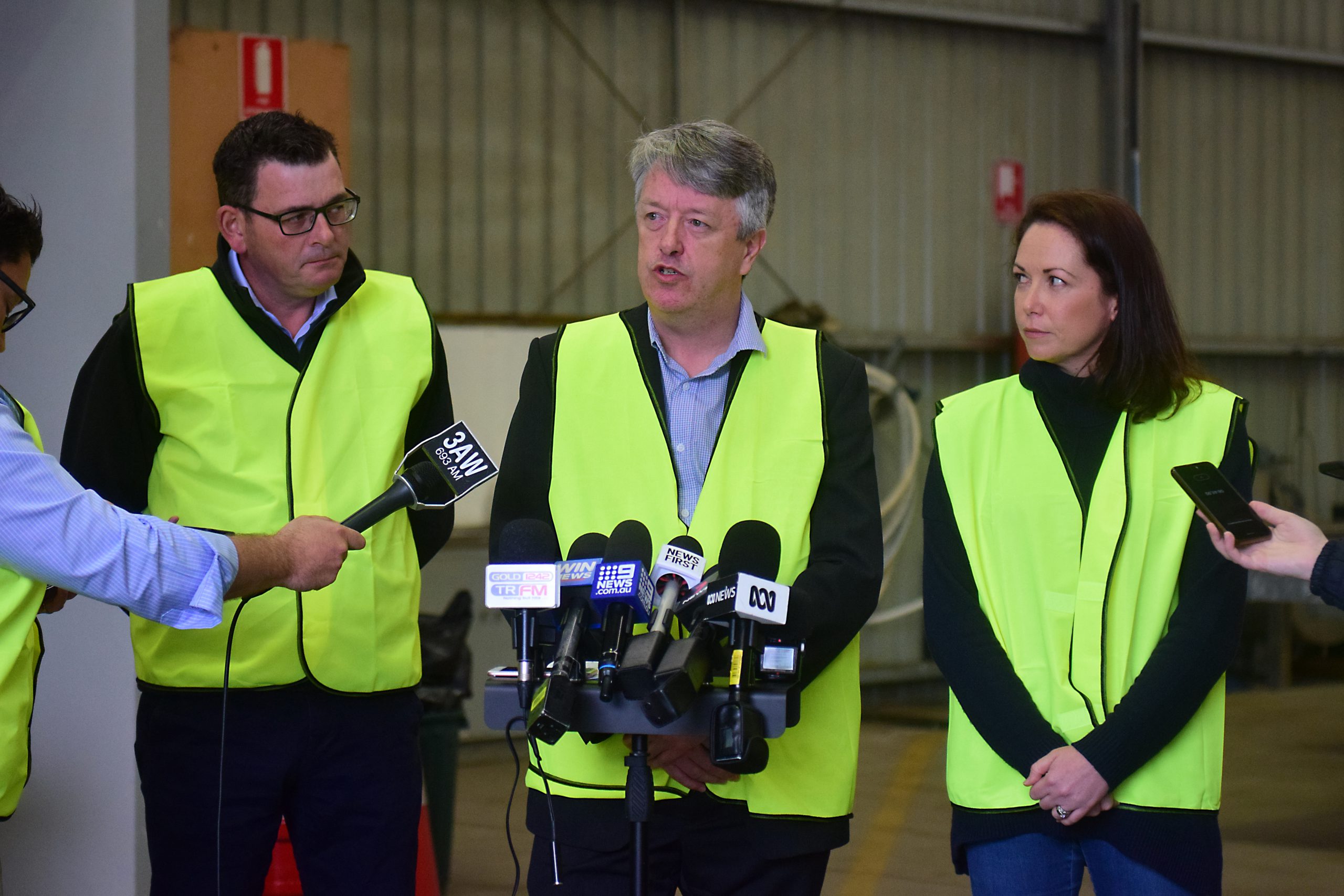 Michelle Slater
Maryvale mill jobs are safe for the next three decades and timber supply has been secured as Australian Paper will pull-out of native forests and into 100 per cent plantation sources by 2030.

Premier Daniel Andrews announced last week that 1000 jobs have been guaranteed to 2050 as part of a transition package into what he described as a "reliable timber resource".
Australian Paper chief operating officer Peter Williams said a long-term wood supply was vital for the company to keep jobs and invest in new equipment and facilities at Maryvale.
"It's very important for us how we secure timber supply for our facility to allow us to continue to operate, and this is exactly the same issue for the whole industry," Mr Williams said.
Mr Williams said the company would reconfigure its Maryvale operations to focus on softwood for its paper and packaging products and "less eucalyptus going forward".
"We support the government's decision to move forward to plantation establishment, I think the transition will be painful and will require a lot of work and effort by many people," Mr Williams said.
"But the government is giving us support and moving everyone forward into a new business that will be supported now and into the future."
So far, more than 250,000 plantation trees had gone into Crown land as part of a Victorian budget plan from a couple of years ago, with another 50,000 hectares needed by 2030.

Regional Development Minister Jaclyn Symes said the extra plantations would open up investment opportunities from the private sector.

"We are open to plant trees anywhere. We are excited about the private investment that this will attract into plantations," Ms Symes said.
Mr Andrews said 84 per cent of log volume being harvested across Victoria for different purposes was from plantation timber.
However, he warned it would only take one significant fire event to wipe-out existing native timber supplies, forcing transition upon the industry instead of taking a gradual approach to secure livelihoods.
"We've seen a halving of native timber that's been logged in the past 10 years, and that number will continue to fall," Mr Andrews said.
"To guarantee the largest employee in this sector right-out until 2050 is a very good outcome."
Mr Andrews said part of the move was sparked by consumer markets across the world pushing for sustainably sourced forest products.

Last year, retail giant Officeworks announced it would only stock Forest Stewardship Council certified products by 2020.
"When [Australian Paper] has difficulty getting its product certified as it doesn't meet international standards because it's coming from native timber – not plantation timber. This has an impact on that business' future," Mr Andrews said.
"This is the future, this is what customers the world over are pushing for, this is what the industry has come to us and said it wants our support to transition, not to be a victim of changing circumstances."
Australian Paper had also recently spent $1.72 million to acquire a fibre packaging division to produce cardboard and carton products.
"We are not making cardboards out of native timber, this is not a sustainable industry, and I don't think Australian Paper want to do this either," Mr Andrews said.