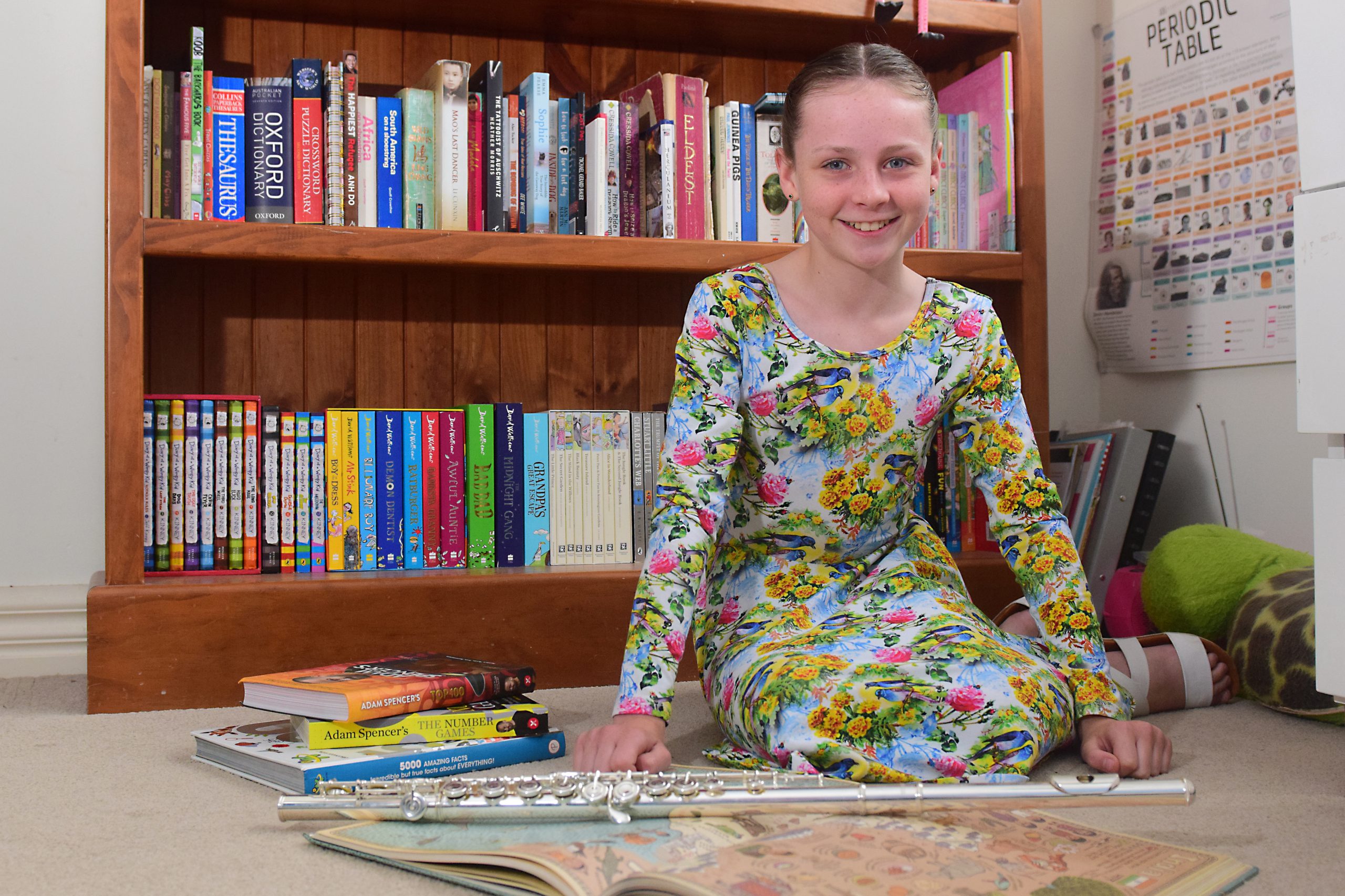 Tessa Randello
Kate Edgar was reading Harry Potter books in Prep, so it's no surprise the Traralgon student was selected to compete on Child Genius Australia.

The 11-year-old, who was aged 10 during filming, will feature on the television show that quizzes children on mathematics, spelling, science, history and memory.
Kate said she had a great time on the show although wearing a microphone constantly was strange.
"It was good being behind the scenes, it was fun to see, I saw the previous season and it was similar competing on the show," Kate said.
Kate's favourite part of the experience was "meeting other bright kids" and making friends that she continues to stay in contact with.
The Traralgon South Primary School student decided to audition for Child Genius after her grandmother told her about the show.
Kate said she was intrigued by the opportunity to compete in quizzes, rather than to be on television, on her areas of expertise – literacy, geography and music.
The gruelling audition process involved about 10 tests over two days, all written by Australian Mensa.
Busy days aren't out of the norm for Kate who plays flute, does gymnastics 10 hours a week and scores highly in UNSW exams submitted in her spare time.
Also a talented writer of short stories, Kate aims to be an author when she gets older.
Kate competed against 15 other brilliant children aged 8 to 12 in the four-part documentary quiz series.
Kate and her family are eager to watch the series that premieres on SBS on this Wednesday night at 8.30pm.
Kate's mother Elise Edgar noticed from an early age that her daughter was gifted.
"She was very young when she started to read, we didn't try to teach her she just started memorising long books," Ms Edgar said.
Ms Edgar found being filmed in the show slightly different to what she expected.