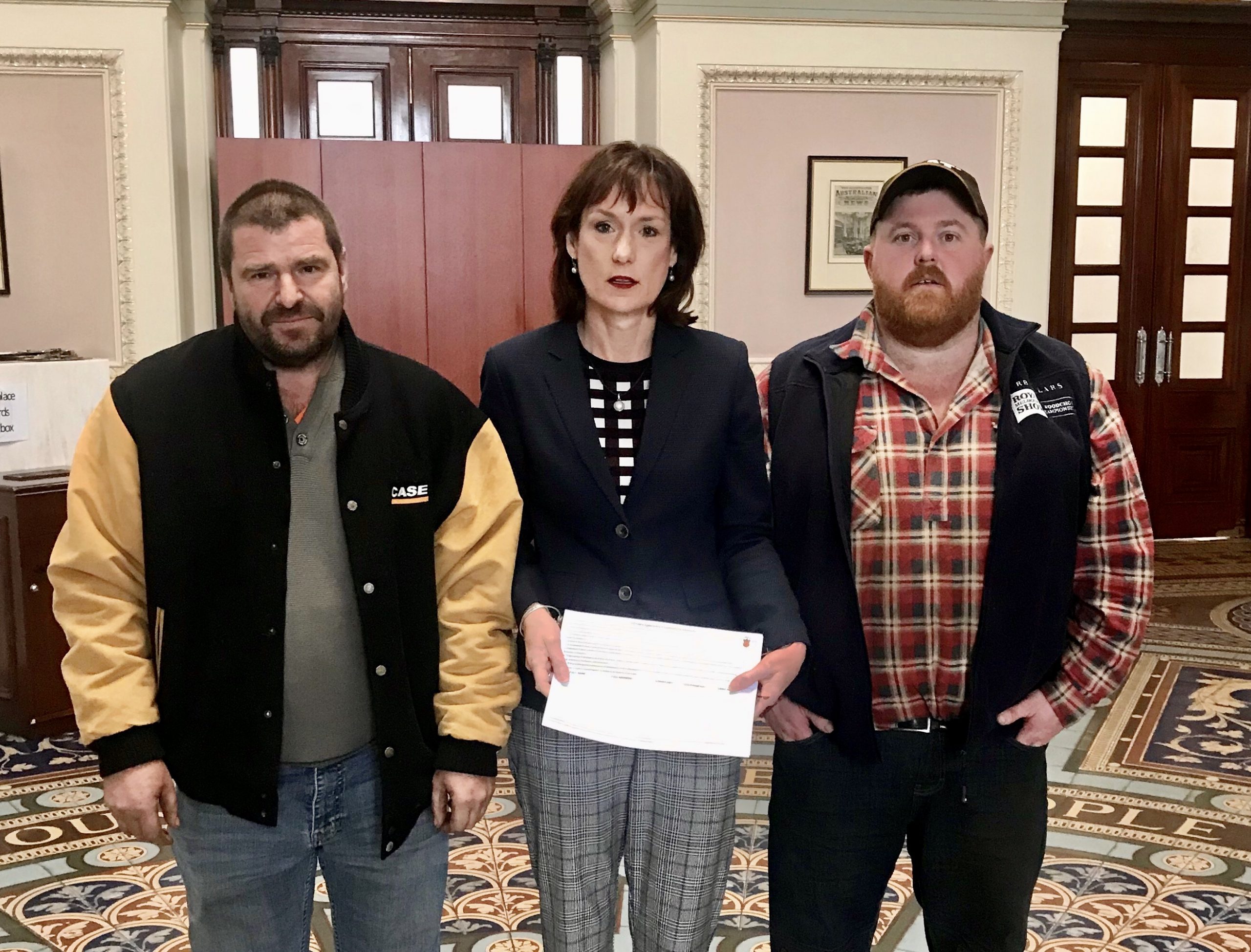 Kate Withers
The Coalition has declared it will overturn Labor's decision to ban native forest logging by 2030 if it comes into power at the 2022 state election.

It comes after a motion raised in state parliament last week by Member for Eastern Victoria Melina Bath seeking condemnation of the government for imposing the ban was voted down, 23-16.
"While I am disappointed the motion was lost, our fight to protect regional communities, families and a sustainable native timber industry is not over," Ms Bath said.
"Make no mistake, regional Victorians are livid with this decision and their anger at Labor will continue to fester and grow."
Speaking during question time, Ms Bath took aim at Premier Daniel Andrews, accusing him of "shoving a very unpalatable sandwich down the throats of thousands of Victorians".
"This house condemns the Andrews Government for sacrificing the livelihoods of thousands of working Victorians and their families through the closure of the native timber industry," Ms Bath said.
"A tidal wave of pain has been reverberating through country Victoria once Daniel Andrews has made this gut-wrenching announcement to shut down the native timber industry.
"This is the rhetoric of Daniel Andrews to shut this down, cause pain within our communities, right across Victoria and put it on the plantation timber is going to be a cure-all."
Ms Bath also criticised the state government's $120 million investment in transition for the logging industry, labeling it "a sham"'.
In response, Labor Member for Eastern Victoria Harriet Shing said the topic of transition was "a tough conversation" to have.
"[This] needs to be done thoroughly and respectfully to assist communities to diversify, to upskill, to retool, to embrace technology in whatever that means for the processing of pulp and paper or otherwise," Ms Shing said.
"What we have seen more recently is a commitment to assist further in the transition by developing 50,000 hectares of plantation growth to meet our needs into the future.
"That creates a very real basis upon which to provide certainty."
Ms Bath also yesterday launched a petition, calling on the government to "recognise and supports Victoria's sustainable and internationally-accredited native timber industry".
"My electorate office has been inundated with outraged constituents and this petition gives voice to their concerns," Ms Bath said.
"[This petition] addresses the damaging myths Labor is spreading in a desperate attempt to justify its senseless ban.
"The message is clear, the community want Daniel Andrews to support our native timber industry and they are incredibly angry with Labor.
"We refuse to sit by idly as Daniel Andrews works to tear this sustainable, responsible industry apart and I encourage anyone who will stand with us to sign this petition and have their voice heard."