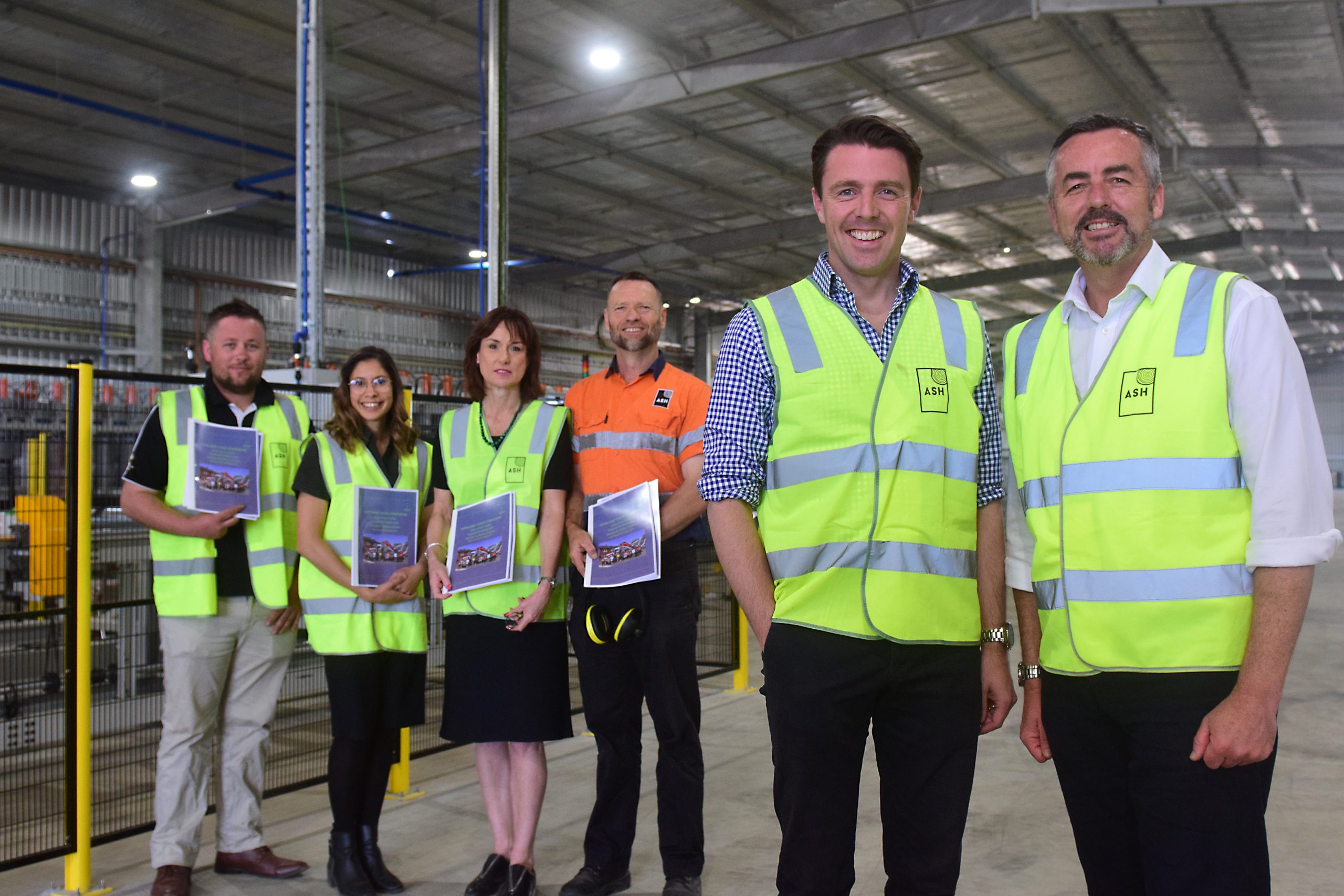 Michelle Slater
Federal Coalition MPs have stepped in to support Heyfield timber workers after the state government's recent decision to phase out native logging and transition into plantation timber by 2030.

Nationals member for Gippsland Darren Chester ushered Liberal Assistant Minister for Forestry and Fisheries Jonathon Duniam around Heyfield's Australian Sustainable Hardwoods on Wednesday.
The federal MPs were flanked by state Nationals MPs member for Eastern Victoria Melina Bath and Member for Gippsland East Tim Bull as they took a tour of the new manufacturing plant.
Mr Chester acknowledged "it remained to be seen what actual steps the federal government could take" but took the chance to stand-by his state colleagues.
"We have a message for [premier] Daniel Andrews, don't underestimate Heyfield, don't underestimate Maffra, Sale or Orbost," he said.
"This is a region prepared to fight this abhorrent decision that will hurt the local economy, cause significant social and environmental disruption in the region. We will fight it at every step."
The state government became a 49 per cent shareholder of ASH when it bailed the mill out in 2017 after it looked like closing due to uncertainties around timber supplies.
However, Mr Chester said they were "a long way from the federal government coming-in to bail out a community when we will fight for the jobs people already have".
"Part of my challenge as a local MP is to pick a team, what team are you on? I'm on the team of the workers here in Gippsland and Daniel Andrews is on the team of votes in the city," he said.
Mr Duniam accused the Premier of "selling out regional communities for downtown green votes" and called for him to reverse the decision to "keep places like this open and keep jobs going".
"This change comes into effect in 2030, there will be a couple of state elections between now and then and I will work very hard to make sure the team that backs the forest industry and regional Victoria is the one to vote for," he said.
ASH chief executive officer Vince Hurley said there were not enough hardwood plantations in the ground to supply the mill with enough timber beyond 2030.
"We buy as much plantation as available in hardwood, but what is available is small, only 10 per cent of our current log input. [Plantations] needed to be in the ground 10 to 20 years ago," Mr Hurley said.
He said the company sourced 90 per cent of its logs from VicForests native timber.