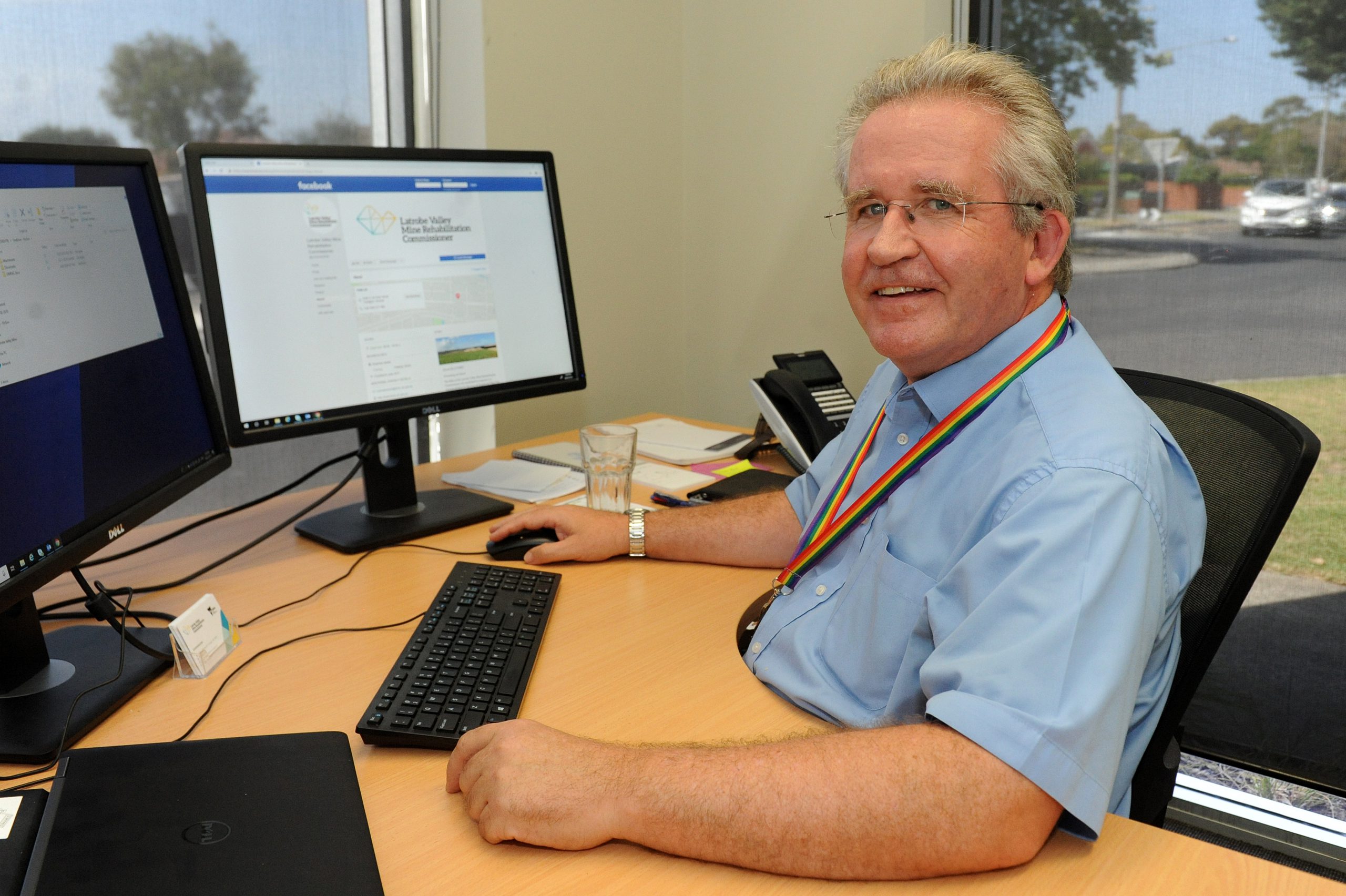 Michelle Slater
Latrobe Valley mine regulators are reassuring the community that coal mine operators have taken "substantial" steps to ensure there will not be a repeat of the 2014 Hazelwood mine fire.

Earth Resources Regulation executive director Anthony Hurst said he was confident that all three Valley mine operators had activated their fire trigger action response plans.
"In the weeks leading up to late spring and summer, we've been inspecting sites and checking out systems to make sure they have the personal equipment and procedures ready to go," Mr Hurst said.
"I'm pleased to see they have done that, people can get reassurances from this. We as regulators and mine operators need to be vigilant to fulfil our mutual obligations."
ERR had been inspecting mines and issuing safety notices at Yallourn and Loy Yang, which Mr Hurst said was "positive " for the community.
"This is part of a preparation test to see if operators were ready if there is a fire incident that requires urgent response," he said.
"I think Hazelwood has made improvements and they recently notified us of a spot fire in an old coal bunker that they put out and told us about. This is to me evidence management is paying attention to systems."
Hazelwood Power Corporation has a legally embedded requirement to provide permanent minimum staffing levels who are trained to prevent and control mine fires.
Additional built-in measures included adopting the CFA's fire risk rating scheme, with an additional level of safeguards, such as extra staffing if there is an active fire nearby.
Mine commissioner Rae Mackay said the Hazelwood mine fire inquiry was a "wake-up call for everyone".
"It was unpleasant for many people but it highlighted issues that need to be dealt with mitigating and managing fire risk," Mr McKay said.
"It really brought home that regulations and planning really needed upgrades, there were reforms in the work plans and this started a substantial amount of work towards rehabilitation."
Mr Mackay said he was pleased with Hazelwood mine owner ENGIE's fire prevention and mitigation plans that included installing a "very substantial" sprinkler system, vegetation removal.
It also involves covering over exposed coal as part of mine rehabilitation operations.
"ENGIE are doing this well in my opinion. They have been moving rapidly since the mine fire inquiry and power station closure with a rehabilitation and closure plan," he said.
"They've implemented substantial upgrades with fire management systems in full gaze of Earth Resources Regulation to increase fire prevention activity."