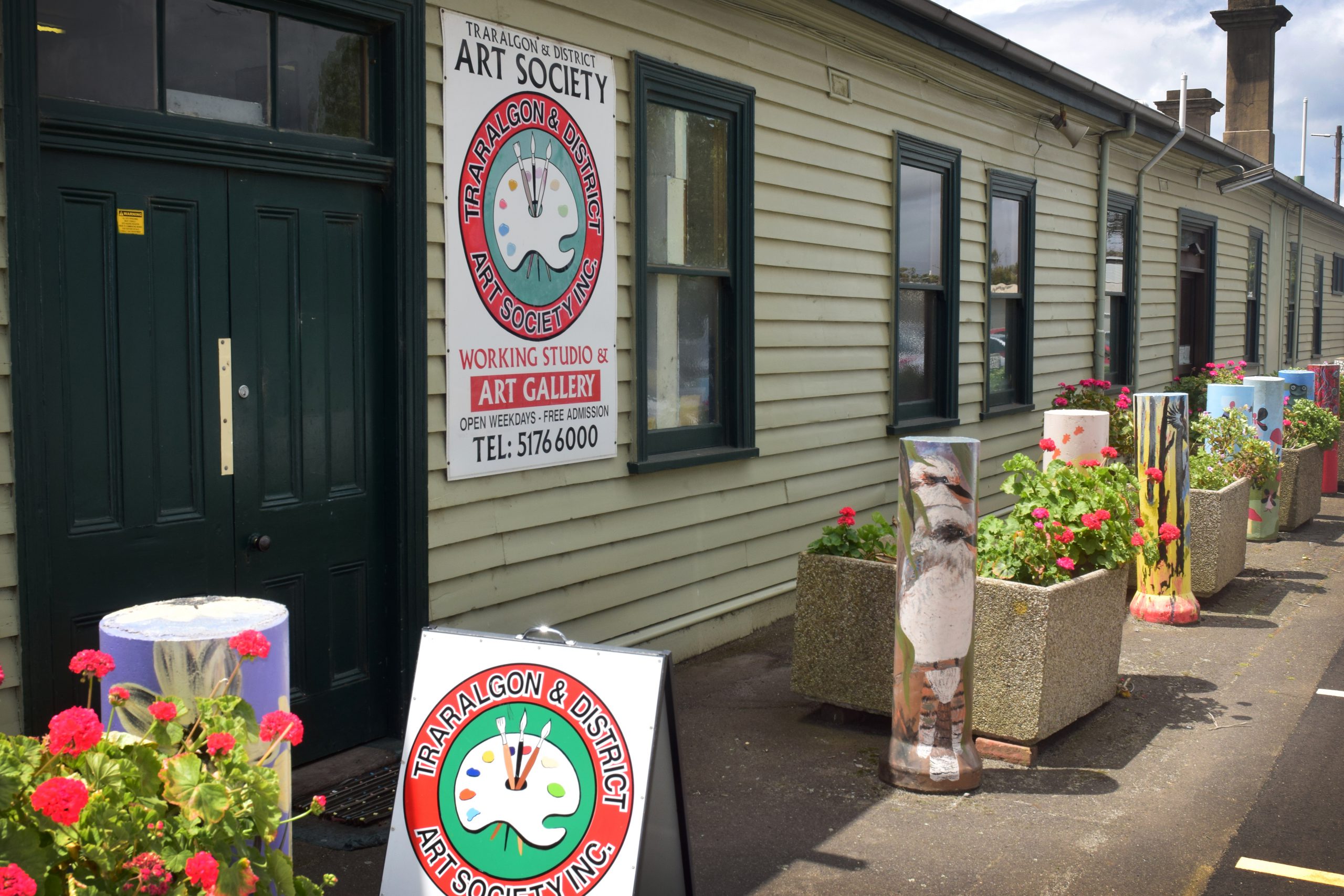 Kate Withers
After 21 years at its current home, the Traralgon & District Art Society could soon be forced out of its residence at the Traralgon Railway Station.

As part of the state government's Regional Rail Revival, upgrades to the Gippsland train line are scheduled to begin in May 2020.
Traralgon, including its southern platform and adjoining buildings, has been slated as one of the first stations to undergo works and the art society has been told it needs to find a new home by April 2020.
In documents obtained by The Express, Rail Projects Victoria told the art society it was "within [the] proposed project area and subsequently we may require this land to be used in order to deliver the upgrades at Traralgon station".
In September, RPV also provided the art society with notice it would "undertake a building audit, plumbing and electrical inspections … and a visual structural audit including taking measurements and photos".
However, the art society is yet to be issued with an official notice to vacate the premises.
TADAS president Andrea Ramsay said the group, which has been running since 1982 and has between 80 and 100 members, was facing an "uncertain future".
"I think all members are affected by this but we're just disappointed because we still don't know what's happening," Ms Ramsay said.
"We aren't impressed. We still don't know whether we will be allowed to go back. We always thought we'd be at there the old station.
"We don't want to be shoved out into a warehouse on the edge of town because people come in, people get the train and see our advertising and come over later, and there's so much history here."
About 40 children take classes at the society each week, as well as teens and adults, with many retirees like Ms Ramsay and secretary/treasurer Nola Matthews, who teach classes voluntarily.
"'I think we do a great service and over the 18 years the amount of children that have gone through has been amazing," Ms Ramsay said.
"We've been open at least four days a week in most of that time since being at the railway station and we work a lot our shows around the trains that come through.
"Our members want that same facility and our Art on Track Gallery … I don't know whether we can call it that if we move out of the area. It really is hard to think of somewhere else [to go] at this stage. I just think by this stage we should know more."
Latrobe City Council leases the art society building from VicTrack but said a decision on whether it would be required by RPV during works was "yet to be finalised".
"Latrobe City Council understands the uncertainty members of TADAS would be feeling," a spokesperson told The Express.
"Once the platform design and impending timelines become known, council will provide TADAS with as much notice as possible to vacate the building, if required.
"We are actively working with TADAS to identify a new location that meets their requirements should the platform building be impacted. RPV have offered to assist in the relocation costs."
Regional Rail Revival director Mark Havryluk said its Traralgon upgrade was "a critical step towards improving reliability on the Gippsland Line".
"We're working closely with the Traralgon and District Art Society and the Latrobe City Council to explore relocation options while we complete these vital upgrades," he said.