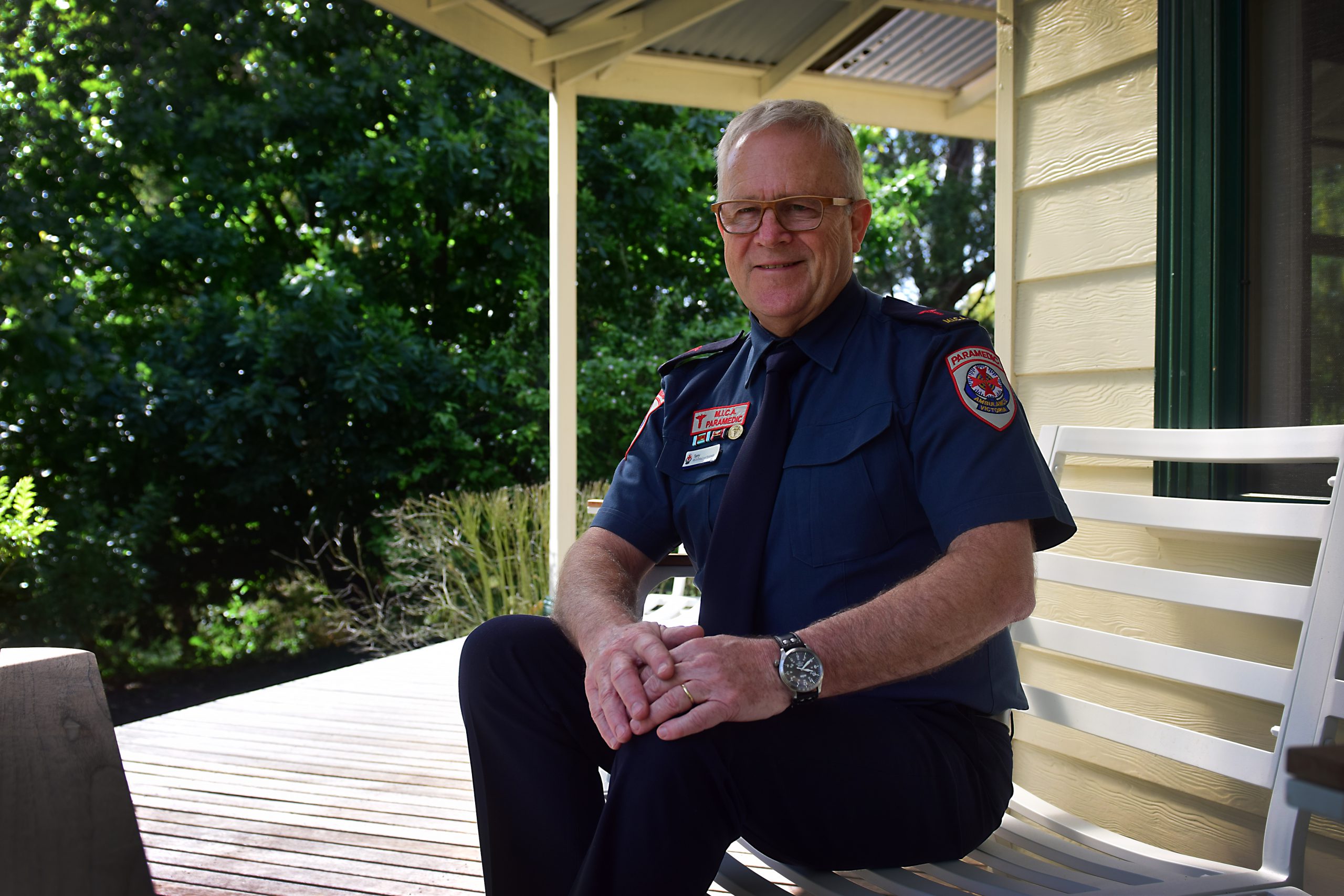 Kate Withers
After 43 years on the job, Terry Chessells left his post at the Morwell ambulance branch for one final time earlier this month with a sense of "indifference".

"The sure things in life are birth, death and taxes and as you begin something it's going to end and it's just my time," Mr Chessells said.

"It wasn't because I was past it or anything, in fact quite the contrary. I've been very fortunate after being in such a battlefield-type role at times, to come out the other end physically OK and medically tip-top.
"So I thought well, that is a good time to consider other things."
The 68-year-old was trained as a paramedic in Melbourne, where he was born, and has worked in almost every clinical role under the ambulance umbrella.
"I was working for the government in Melbourne and saw an ambulance pull up out the front of my workplace," Mr Chessells said.
"I didn't enjoy my job then, so I thought I like spending time with people so I might give the ambulance service a go."
Mr Chessells joined then Melbourne Ambulance Service in 1976 and four years later made the deep dive into Mobile Intensive Care Ambulance (MICA) paramedic training.
One of only a handful of MICA paramedics at the time, he was initially based at the Alfred Hospital.
After a stint at the Austin Hospital, Mr Chessells took to the skies in 1987, successfully completing the air ambulance course where he served for 10 years.
He moved to the Latrobe Valley in 2001 and set up camp with partner Deb and spent nearly two decades serving the Gippsland community.
The grandfather-of-three has lived by the tenet that a little bit of initiative goes a long way, which rings especially true in his work as MICA paramedic.
"The difference between ordinary and extraordinary is that little bit extra," Mr Chessells said.
"And that's been a bit like my motto, I don't just sit there waiting for my pager to go off and go out on my white horse and save the day.
"If it's a quiet day I'll make sure I go and see the boss, make sure there's anything that needs doing.
"I'm always buzzing around doing things, which I think is important, it's just common sense. In our kind of work being lazy is just simply not good enough."
As well as developing an impenetrably thick skin, paramedicine has helped Mr Chessells appreciate the value of care.
"It's a job that can really reward you on many levels," he said.
"In our role we're really in a position where we're helping out people in their most vulnerable circumstances.
"And it's not just the patients, it's the family and friends that go with that as well, so it's a holistic approach."
As for exactly what his retirement will look like, Mr Chessells doesn't have "any firm plans" as yet, but won't spend it idle.
He meticulously manicures the gardens of his three-acre property, spends time with his three grandchildren and is learning Italian.
"I don't seem to have much time in my day to sit around," he said.
"Whilst I'm still quite a home body and I enjoy it, you do run the risk of social isolation, so it's important to keep busy in life I think."