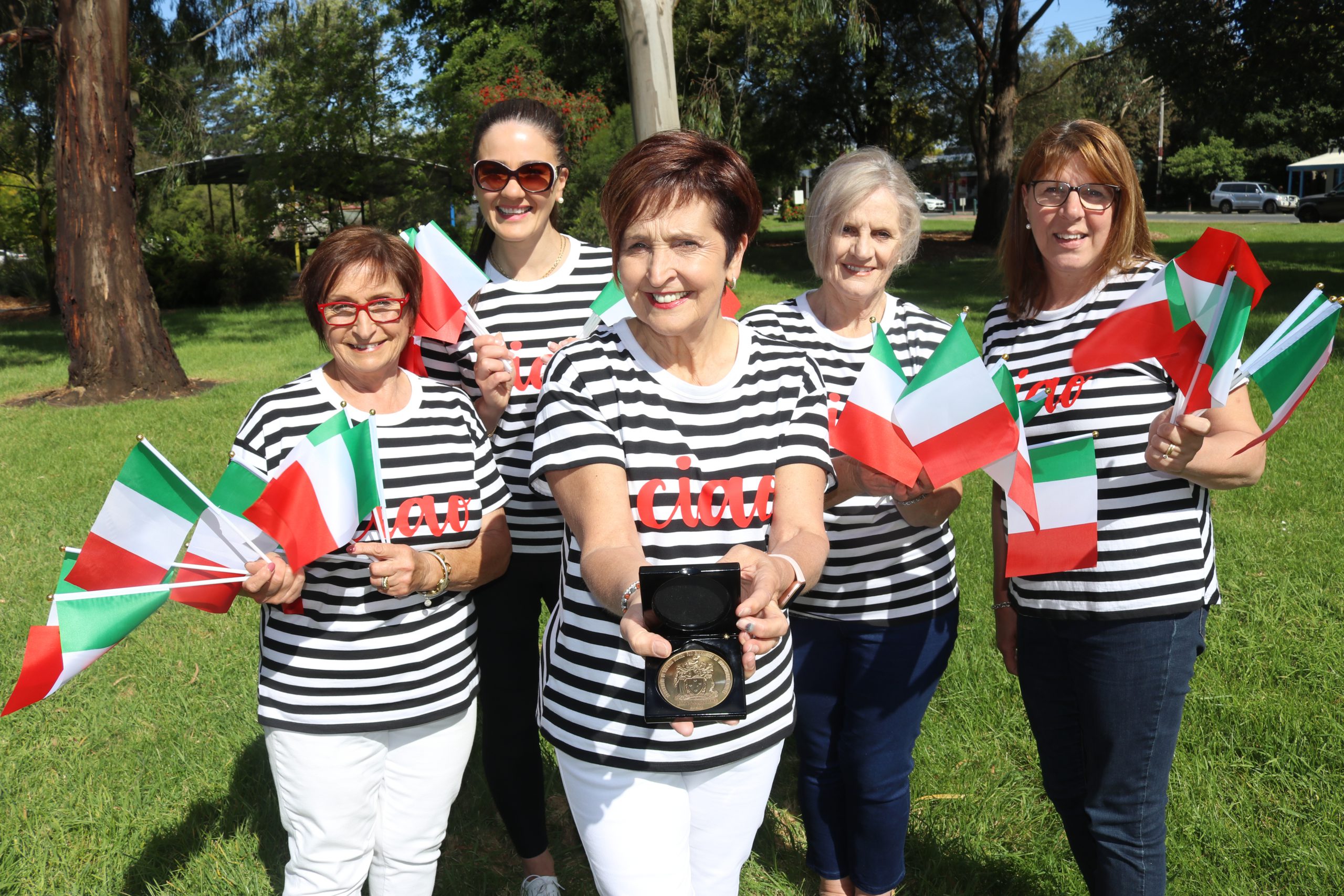 The Mirboo North Italian Festa committee took to the main ballroom of Government House last month to accept a prestigious Victorian Multicultural Award for Excellence and meritorious service to the community.

Festa co-ordinator Rosie Romano said the committee felt "privileged and honoured" to receive the medal among the dozens of recipients who contributed volunteer hours across the community.
"This is a recognition that honours what our aim has always been, to make it a community event," Ms Romano said.
"The festa brings joy to the people each year and we try to put on some sort of authentic cultural event to showcase heritage and traditions."
Ms Romano said the festa had become a large drawcard for Mirboo North and some visitors marked it on their calendar, while others came from across the state to be a part of it.
The festa attracts thousands of people to Baromi Park every year to enjoy everything Italian, and honour the original migrants who came to Mirboo North in the mid-20th century.
Ms Romano said the festa began as an event to honour St Paul, the patron saint of Solarino, but was expanded to include the wider community with a different theme very year.
Themes included an exhibition of traditional wedding dresses worn by the first migrants to the region, as well as Nonna's Secret Recipes and an exhibition of traditional mediaeval flag throwers.
Ms Romano said next year's festival will feature a second edition of Nonna's Secret Recipes to hand-down to the next generation.
"Some of our nonnas are passing-on or can no longer cook and it's the grandchildren who are carrying forward the recipes," Ms Romano said.
"This is our way to honour our heritage and family traditions. When they first arrived you couldn't find olives or buy olive oil and there was no fresh pasta."