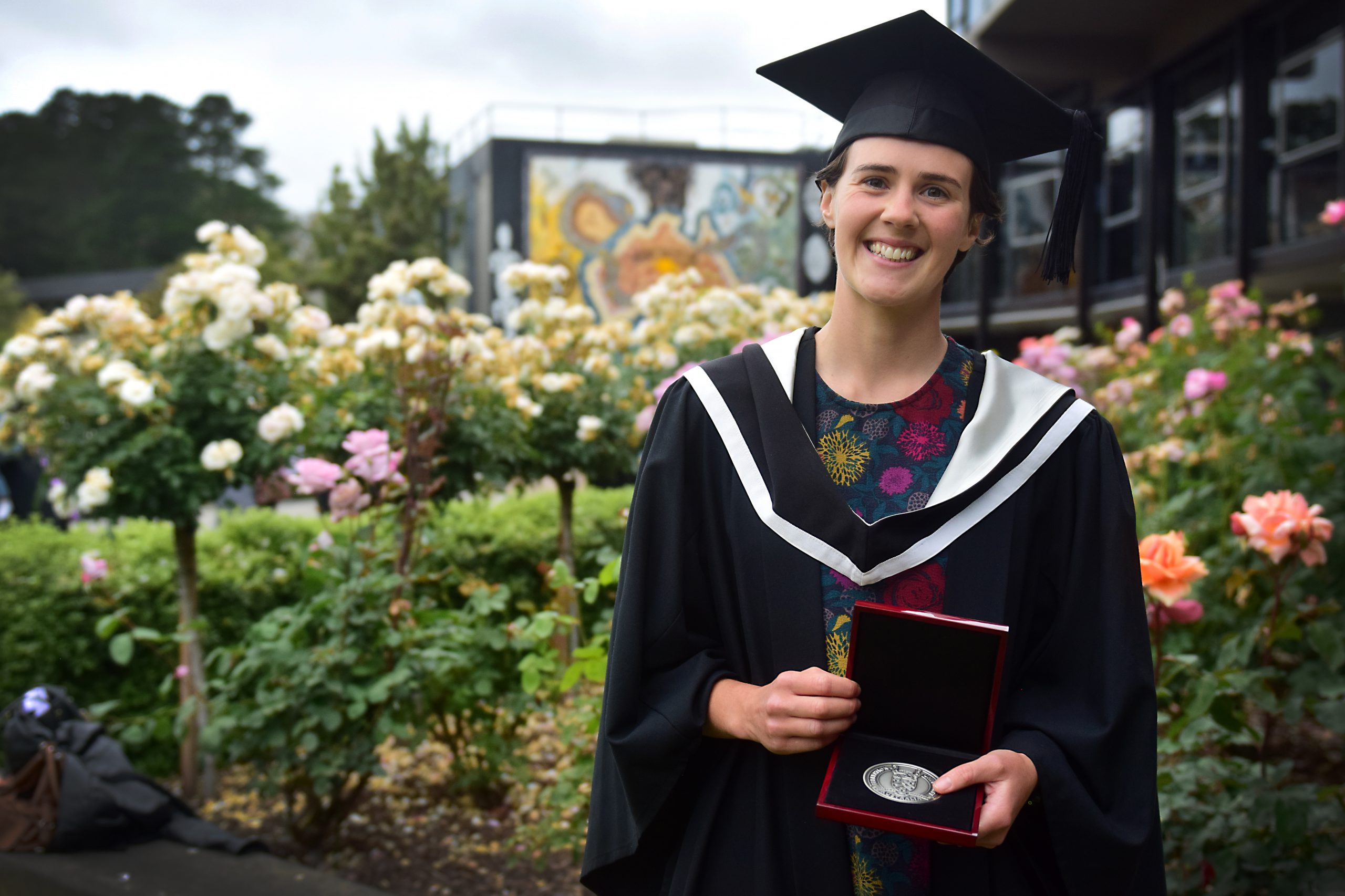 Kate Withers
A love of nature and the great outdoors coaxed Federation University student Elsa Burnell away from engineering and into environmental science, and it turns out she made the right decision.

Ms Burnell, who hails from Longford, was recognised for her achievements on Tuesday when she was awarded the Federation University Australia Medal.
The university-wide medal is awarded based on academic merit, as well as community involvement outside the university.
Graduating with a bachelor of environmental and conservation science, Ms Burnell has already landed her dream job working with the West Gippsland Catchment Management Authority.
"I guess it just makes all the hard work through the degree worthwhile and I've always felt really proud of Federation Uni,"' Ms Burnell said.
"The Federation Uni degree is really applied, so we went on lots of field trips and had heaps of opportunities to be out in nature and really see what we were learning about."
She has also undertaken research into wildlife-human conflict, providing new insights into ecological theory and was one of 12 undergraduate students who participated in a three-week study tour of Nepal.
"What we were really there to do was to learn about wildlife-human conflict in these third world countries," Ms Burnell said.
"It's really interesting, their level of conflict with animals with tigers literally eating people, whereas our conflict is getting annoyed about possums being in the roof. It was a really powerful experience.
"This field is an awesome opportunity to make a difference and spend time outdoors. I find it really interesting learning about the environment, how everything fits together and what we can do to help.