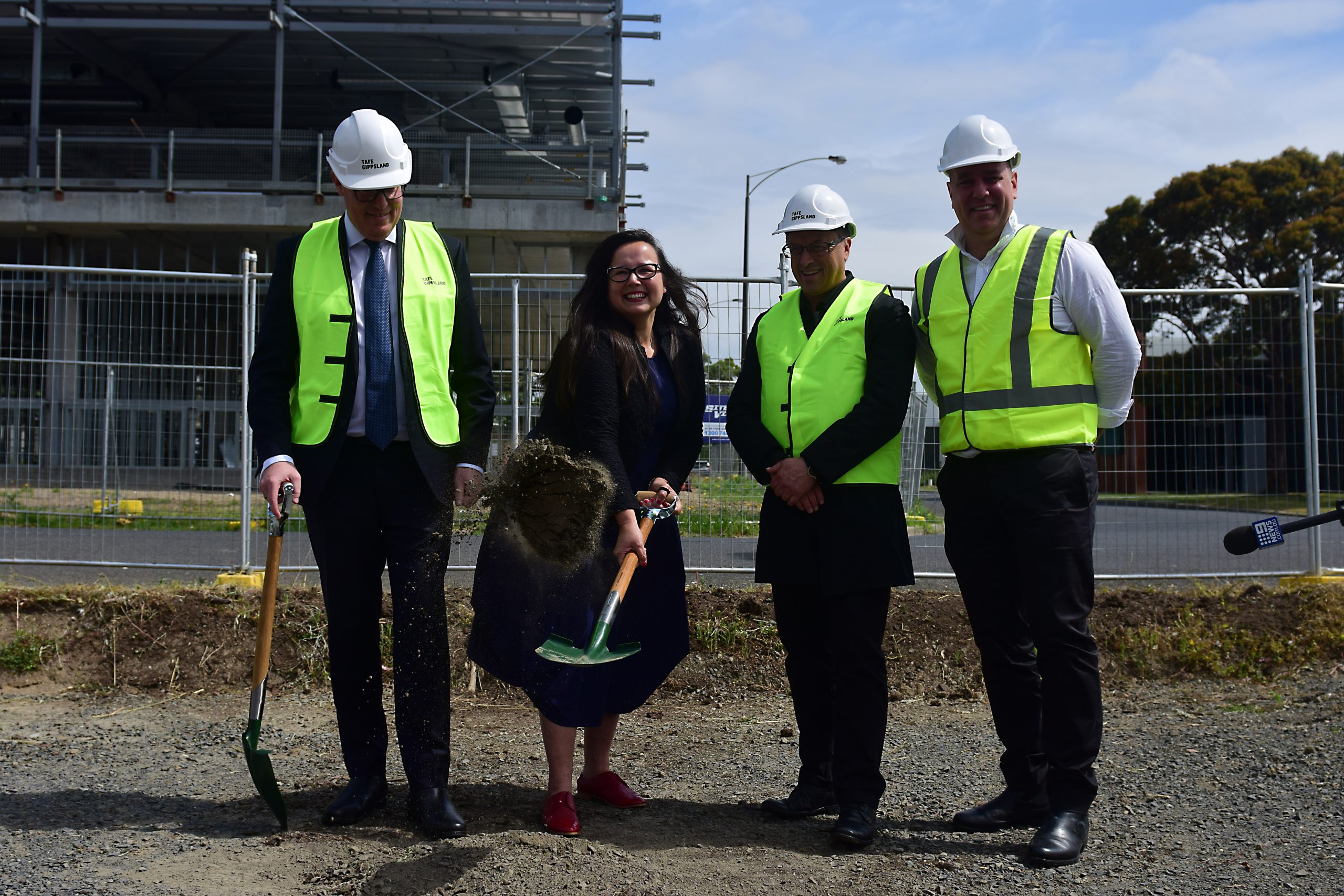 Tessa Randello
TAFE Gippsland and the state government launched the $35.5 million Morwell Campus redevelopment project yesterday.

The project will be delivered in two stages.
Stage 1 features the building a Health and Childhood Training Centre, expected to be completed in April 2020.
Stage 2 consists of a Trade and Skills Centre, expected to be completed in late 2021.
Labor Member for Eastern Victoria Harriet Shing joined TAFE Gippsland representatives and other key identities to turn the first sod on the site.
"One of the challenges that we've had in the (Latrobe) Valley over time has been people often seek training and employment opportunities elsewhere. these course opportunities and facilities are all enabling people to train and indeed retrain into the careers that they want closer to home," she said.
"These new facilities will benefit thousands more people living in Morwell and the surrounding region by providing access to world-class training targeted to local jobs."
TAFE Gippsland chief executive Grant Radford said the centres would encourage local training for in-demand professionals across Gippsland.
"We've been working locally with our industry partners and listening to their needs, the data clearly shows that there is a need for (more local training)," he said.
Mr Radford said the state-of-the-art facility would also help to bring more teachers and lecturers to the region.
"Getting teachers and lecturers here is always a challenge for us… but we have some great staff here who are very excited about the new facilities," he said.
TAFE Gippsland nursing and first aid program manager Heather Redmond said the staff are excited about the future.
"We already do a lot of quality training so the new building will allow us to further enhance student learning and experience so they can take that out to the industry," she said.
Ms Redmond said the facilities would be a great tool for teaching students in a real-life context.