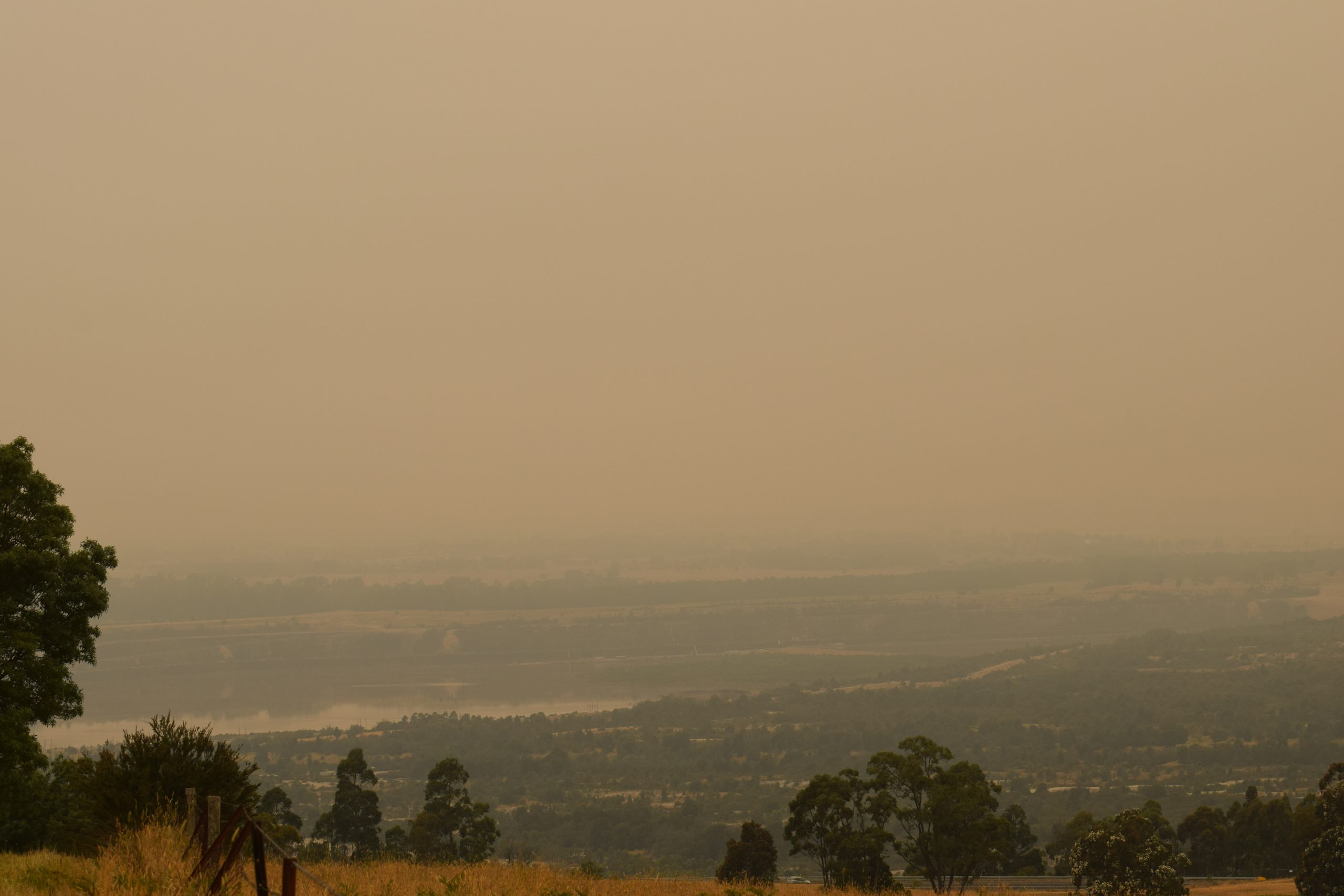 Tessa Randello
The smoke haze covering Latrobe Valley today won't be moving until tomorrow.

Bureau of Meteorology Victoria's senior meteorologist Tom Delamotte said the smoke haze as a result of the East Gippsland fires would only dissipate when a westerly change blows in.

"It has been incredibly smoky over parts of Gippsland today," Mr Delamotte said.

The weekend will be a mixed bag throughout the Latrobe Valley, with a high of 33 degrees tomorrow followed by a maximum of just 18 on Sunday due to a "strong and gusty" wind.

"When the change moves through initially it will be dry, we may see some thunderstorm activity just generated by those fires tomorrow over eastern Victoria but no rainfall expected from those," Mr Delamotte said.

"On Sunday, we could see rainfall totals reaching five to 10 millimetre mark over parts of the Gippsland ranges and alpine region.

"It is worth noting that it is very dry out that way.

"We've had a very dry year (2019) and even falls up to 20 millimetres may not have much of an impact on the fires.

"We may just see a temporary easing of the fire temperatures."

The Environment Protection Authority issued a message for the Central, North East and Gippsland regions at 2.11pm.

The message states "everyone should minimise the time spent in smoky conditions whenever practical to do so. If your maximum visibility is 1.5km or less, your air quality is in the hazardous level, and you need to limit your time outdoors, limit exercise and follow any treatment plans."

LATROBE VALLEY FORECAST (courtesy of BOM)

Tomorrow: Sunny, 33 degrees

Sunday: Shower or two, 18 degrees

Monday: Cloudy, 22 degrees

Tuesday: Partly cloudy, 29 degrees

Wednesday: Partly cloudy, 32 degrees

Thursday: Partly cloudy, 30 degrees