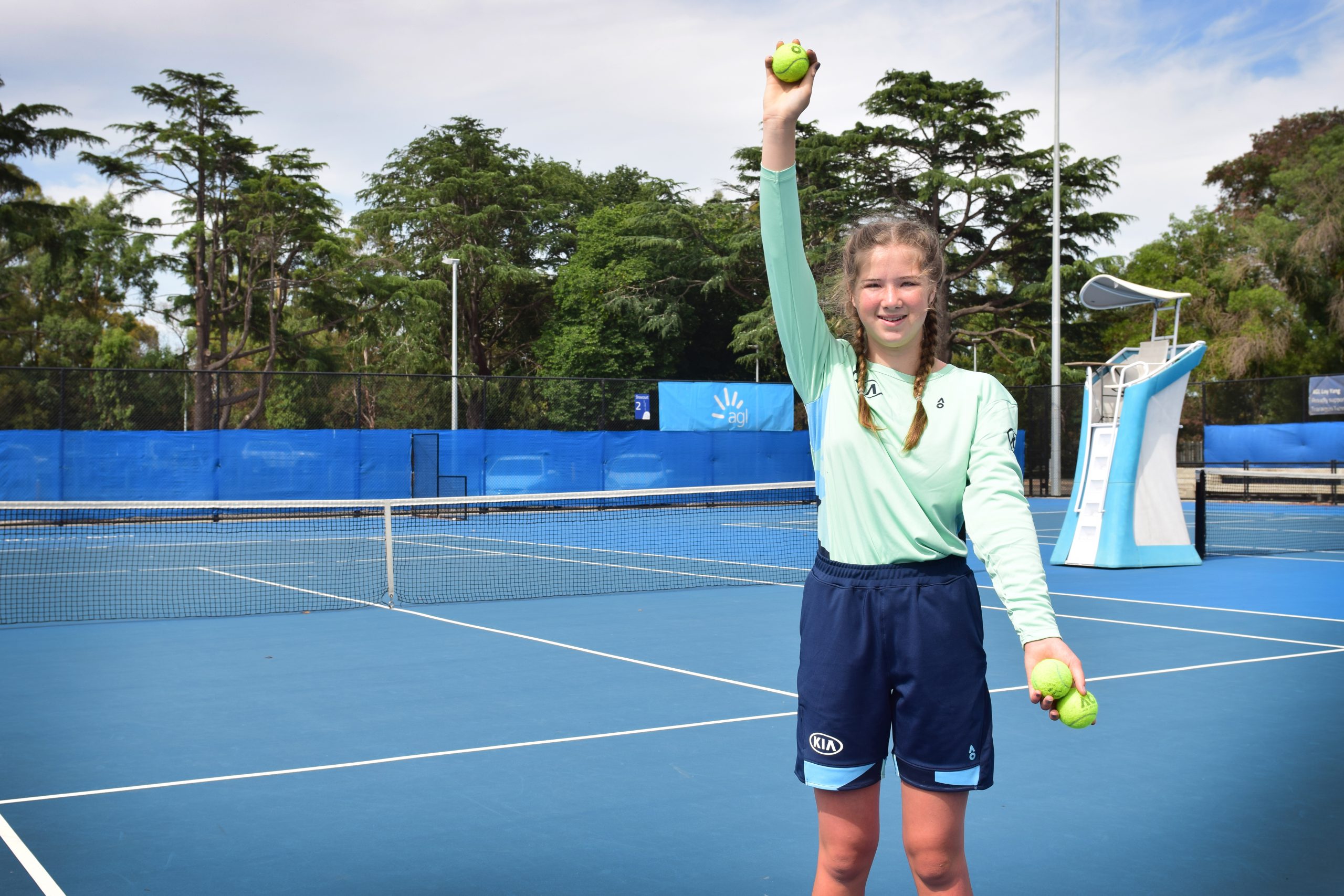 Dylan Arvela
Mackinley Eenjes will share the court with some of the stars of world tennis after being selected as ballkid for this month's Australian Open.

This is the first time the 15-year-old from Traralgon will feature at the Grand Slam event, following in the footsteps of her brother Hunter, who has been an Australian Open ballkid on two occasions.

"When I found out I was going to be an Australian Open ballkid I was just very excited to have this opportunity," Mackinley said.
"I wanted to be a ballkid because I watched my older brother Hunter have the experience of being an AO ballkid for two years and I wanted to experience it for myself."
The young tennis fanatic joins a squad or more than 290 Victorians, 16 interstate representatives and 38 international ballkids from France, China, India and Korea; all of whom are set to roll alongside the world's top tennis players at tournament.
Selection for the final squad involved a rigorous 10-month process includes initial application, selections, training and trials.
More than 3000 applications were received from around Australia and the Asia-Pacific region.
Mackinley said Hunter had given her a few tips about what she needs to do be a success during the two-week event at Melbourne Park.
"He said it's all about concentration, I will also make awesome friendships during the experience and get some great life lessons," Mackinley said.
"Concentration (is the most important thing), don't worry about what is happening in the stands and just concentrate on the players."
Mackinley told The Express some of the superstars she hopes to get on court with include Swiss maestro Roger Federer and Australia's own World No.1 player Ash Barty.

"It's really hard to say one person I want to be a ballkid for because I have so many favourite players, but top of my list would be Roger Federer, Alex de Minaur, Ash Barty and Simone Halep," she said.
Traralgon Tennis Association manager Susie Grumley said it was a fantastic opportunity for Mackinley, who joins a growing list of Australian Open ballkids from the region.
"Mackinley has been a ball girl here on the Pro Tour for the last four years," Grumley said.
"She is just a wonderful person to have around our tournaments. She helps the younger ones, she helps around the club all the time and we are all very proud of her being selected for the Australian Open and we wish here all the best."
Applications for the Australian Open 2021 ballkids program are now open at www.tennis.com.au/ballkids